The Ultimate Guide to VA Loans
Updated: March 22, 2023
Key Points:
VA loans are a $0 down mortgage option exclusively for veterans, active military and surviving spouses.
The VA loan offers multiple loan options, including home purchase loans, refinance loans and energy-efficient mortgages.
The Department of Veterans Affairs (VA) insures the mortgage but does not lend. Private lenders and banks make the loans.
VA loans have time in service, property, occupancy, and residual income requirements. Lenders may have additional criteria on top of the VA.
For many veterans and active-duty service members, the dream of homeownership can seem like a distant reality. However, the Department of Veterans Affairs (VA) has made it possible for those who have served our country to overcome the hurdles associated with traditional mortgage loans through the VA loan.
This comprehensive guide dives into VA loans, exploring their unique features, eligibility criteria, and the overall process involved with the program that's served over 4.6 million homeowners in the last five years alone.
What is a VA Loan?
The VA loan is a mortgage option designed for eligible military veterans, active duty service members and surviving spouses. It offers benefits such as no down payment, competitive interest rates and no private mortgage insurance. The VA loan makes homeownership more accessible and affordable for those who qualify.
Who Can Get a VA Loan?
VA loans are available to active and retired military, reserve forces and surviving spouses who meet at least one of the following criteria:
Have a minimum of 181 days of active-duty service during peacetime, or
Have a minimum of 90 days of active-duty service during wartime, or
Have a minimum of six years of National Guard or Reserves, or have served at least 90 days under Title 32 orders (with at least 30 consecutive days), or
Be the surviving spouse of a military member who died while in service or from a service-connected disability.
Lenders verify service requirements through the Certificate of Eligibility (COE). You may hear a COE is your first step when determining eligibility. However, that's not the case. Most VA lenders can obtain your COE on your behalf in minutes with just your name and social security number – saving you time and postage if you decide to mail in the form.
VA Loan Types
VA loans offer a number of home financing options ranging from home purchase loans to taking cash from the equity in your home. Here we dive into the different VA loan types available to eligible borrowers.
VA Purchase Loan
The VA purchase loan is the most common type of VA loan. Purchase loans allow veterans to purchase a new home, condo, multi-unit property or manufactured or mobile home.
Multi-family units, condos manufactured and mobile homes typically have additional requirements. For example, a VA loan on a multi-family unit limits the borrower to a four-plex, and the borrower must occupy at least one of the units.
VA Jumbo Loans
A jumbo loan is anything above the conforming loan limit. The 2023 conforming loan limit for most counties is $726,200 but can exceed $1 million in high-cost areas. Veterans with full entitlement don't have a limit or cap on what the VA is willing to guarantee, and many lenders don't treat VA jumbo loans differently than a VA purchase loan. However, some lenders may require a higher credit score and additional cash reserves to qualify.
VA IRRRL (Streamline Refinance)
According to Amanda Mercoza, the VA streamline refinance "might be the best refinance product to hit the market, ever." The IRRRL's popularity stems from allowing VA borrowers to refinance their current VA loan into another VA loan with less paperwork and typically no appraisal or credit underwriting.
The simplified application process helps Veterans get a better rate or another financial benefit, such as refinancing an adjustable rate to a fixed rate, quickly with no out-of-pocket costs.
VA Cash-Out Refinance
The other VA refinance product is the cash-out refinance. VA cash-out refinancing allows veterans to turn the equity in their homes into cash. Veterans can also use a cash-out to refinance a non-VA loan into a VA loan.
Unlike the VA streamline, cash-out refinancing has an underwriting process similar to a VA purchase loan. You'll follow traditional underwriting procedures, including full documentation, credit underwriting and a new appraisal.
VA Energy-Efficient Mortgage (EEM)
VA Energy Efficient Mortgages (EEMs) help veterans pay for improvements that make their homes more energy-efficient, saving money on bills and reducing their carbon footprint. The VA offers EEMs to veterans for certain energy-saving updates.
Eligible EEM improvements include solar water heaters, solar panels, weatherproofing, furnace modifications, insulation, and storm doors or windows. Energy Star appliances, A/C units, vinyl siding, and new roofs are ineligible.
VA Construction Loans
The VA loan offers a construction loan option as well. Construction loans allow veterans to finance the cost of constructing a new home. However, the majority of lenders do not do true VA construction loans. There are risks and additional hurdles that most lenders shy away from.
What's more common is the builder floating the loan or getting a short-term construction loan and refinancing it into a long-term VA loan at closing.
Ineligible Uses
While the VA loan offers many loan types, there are a handful of things it can't do. The VA typically requires the owner to occupy the home 60 days after closing. The only exception is with a streamline refinance. With a streamline, you must certify you previously lived in the home as your primary residence.
The occupancy rule means investment properties and vacation homes aren't eligible. The only leeway is for borrowers who purchase a multi-unit property and rent the other units – provided the veteran lives in one of the units as their primary residence.
Another restriction is purchasing land by itself. It's possible to buy land in conjunction with building a home, but you can't purchase land by itself – even with the intent of building a home at a later date.
How VA Loans Work
To obtain a VA loan, borrowers must work with a VA-approved lender to complete the VA loan application and approval process. The process is straightforward and not significantly different from obtaining any other mortgage type.
The VA loan process can vary by loan type. For example, you won't be searching for a home with a refinance. However, here's what you can expect from the basic homebuying process.
Start with a Lender
VA loans come from private lenders and banks, not the Department of Veterans Affairs (VA). Because the VA doesn't act as a lender, your first step is to contact a lender who does VA loans.
Not every lender does VA loans, and not every lender that offers VA loans does them well. It's often best to choose a lender specializing in VA financing. You can quickly find reputable VA lenders with an internet search or refer to this list of VA lenders.
Confirm Your Eligibility
Lenders confirm VA loan eligibility by verifying the applicant's military service status with their COE. As mentioned above, you don't need a COE to start the process but eventually will need one to close on the loan. Most lenders can obtain the COE on your behalf, but if they can't, you'll need to apply through the VA's eBenefits portal or by mail with VA Form 26-1880.
Fill Out Loan Paperwork
Your lender will typically get a jumpstart on paperwork as soon as possible. Expect requests for a government-issued ID, bank statements, recent pay stubs, two years of tax returns, social security or VA disability awards and more. Document requirements can vary by lender.
Once your lender collects all the needed documentation, they'll issue a preapproval letter. A preapproval letter indicates that a potential homebuyer is tentatively approved for a specific loan amount based on a preliminary evaluation of their creditworthiness, income and financial situation.
A preapproval letter is your ticket to homeownership. It indicates to any home seller that the lender is willing to finance the home purchase, subject to certain conditions and a satisfactory property appraisal.
However, a preapproval letter does not guarantee final loan approval. As we'll see, the borrower must still pass the underwriting process, and property appraisal must still be completed to ensure the borrower and the property meet all the lender's requirements.
Underwriting, Appraisal and Closing
After you find a home and the seller accepts your offer, your file gets sent to underwriting. Underwriters will then go to work verifying all documentation and any contract contingencies. It's not uncommon for the underwriter to request additional paperwork or explainers for things like large deposits without documentation, recurring payments, other asset documentation, etc.
At this time, your loan officer will also order the VA appraisal. The VA requires a VA-approved appraiser to assess the property's fair market value and ensure it meets the VA's minimum property requirements (MPRs). These requirements ensure the property is safe, structurally sound, and free of major defects. If the appraised value is lower than the purchase price or the property doesn't meet MPR, you may need to renegotiate the purchase price, request repairs, or consider another property.
Once everything is good to go, your loan officer will schedule a closing date. During closing, the buyer and seller sign various documents, disclosures and loan paperwork to transfer the property. Since the COVID-19 pandemic, most opt to pre-sign, and you rarely meet the seller at the closing table.
Additional VA Loan Considerations
VA Loan Benefits
VA loans have many benefits. When asking the Veteran.com community, an overwhelming number brought up the benefit of $0 down payment.
It was an interesting conversation since many mentioned having no equity position at the start as a concern. However, as Air Force veteran Josh H. said, "Is the other option renting? With renting, you might as well go throw your money in the street. With buying a home, you at least have the ability to recoup the investment when you sell."
Aside from $0 down, VA loans also have benefits such as no private mortgage insurance (PMI) and typically lower-than-average interest rates.
VA Loans Costs
VA loans come with the typical costs of a mortgage. Expect to pay closing costs, which may include title fees, origination fees, prepaid interest, etc.
Additionally, the VA loan has what's known as the VA funding fee. The VA funding fee is a one-time fee to the VA that keeps the program running for future generations. The VA funding fee ranges from 0.5% to 3.3%, depending on the loan type and if the applicant makes a down payment.
Those receiving VA disability and Purple Heart recipients do not pay the VA funding fee.
VA Loans and The Market
The final consideration is the market. With the housing boom and historically low rates from 2019-2022, many jumped into the housing market to purchase homes. It wasn't uncommon to see a bidding war or homes going above asking. The issue for VA borrowers is that lenders won't lend above the fair market value established by the VA appraisal.
With rates increasing and demand slowing, the market is less of a concern but something to be aware of. The VA took action with the passing of the Improving access to the VA home loan benefit Act of 2022, which helps modernize the VA appraisal process and make veterans more competitive in tough housing markets.
Most Popular VA Loans and Mortgages Articles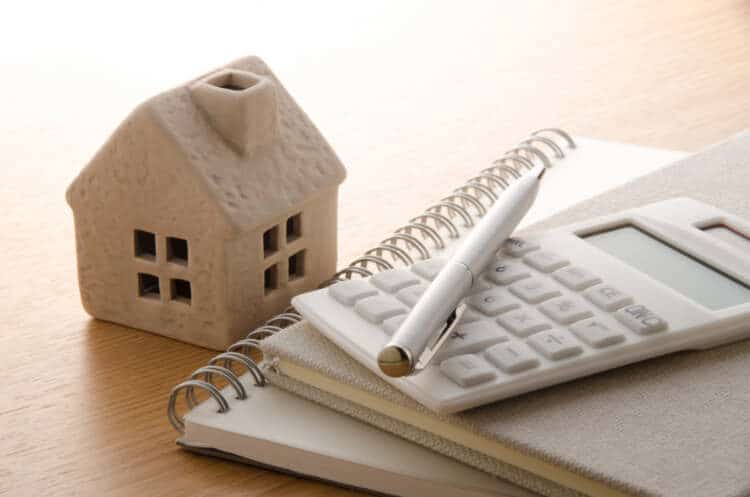 VA Loan Calculator – Estimate Monthly Mortgage Payments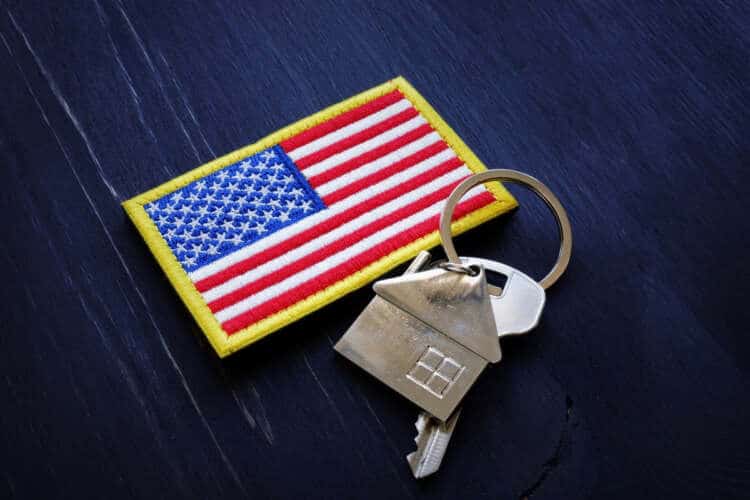 VA Loan Certificate of Eligibility (COE)
VA Loans for Children of Veterans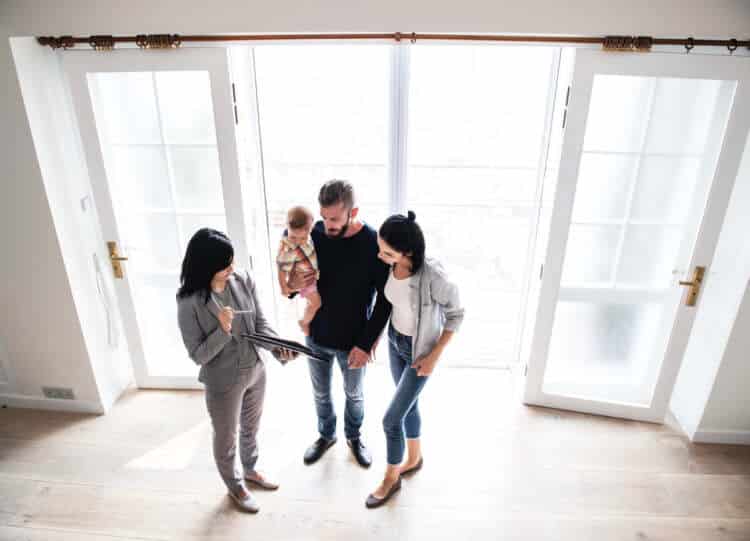 2023 VA Loan Limits by County
VA-Owned Properties for Sale