VA Home Loan Guide
Updated: April 26, 2022
VA Home Loans are a great benefit to qualified eligible veterans. Use this VA Home Loan guide to navigate the mortgage process to your dream home.
One of the most important military benefits aside from the GI Bill is the VA home loan program. VA mortgages offer low-interest terms, allow for no money down mortgages in most cases, and feature consumer protections such as no penalty for early payoff of your mortgage.
VA loans can help new house hunters and repeat borrowers alike, but there are things you need to know about VA mortgages to get the most out of your benefits.
VA Loans: Purchase, Refinance, and More
VA loans are offered in a variety of categories. Your basic options are refinancing and new purchase loans (the kind of mortgage you need to buy a home).
But those options include being able to buy a variety of different property types including condos, mobile homes, manufactured homes, mixed-use properties that meet VA requirements for primary residences, and you can even apply for a VA construction loan to build a home from the ground up instead of buying an existing construction property someone else owned before you.
For VA refinance loans the options include cash-out refinancing, no-cash out refi loans, Interest Rate Reduction Refinance loans (VA IRRRLs) which usually result in a lower payment, interest rate, or the ability to get out of an adjustable rate mortgage into a fixed rate loan.
What You Need To Know About VA Loans
VA mortgages are for qualifying service members, veterans, and certain surviving spouses of military members who have died as a result of military service (see below).
The VA official site reminds applicants that being eligible to APPLY for a VA mortgage is not the same thing as being approved for the home loan itself.
Qualifying
To qualify for a VA mortgage you must have a minimum period of qualifying military service (except for surviving spouses). This qualifying service period is different depending on when you joined, but in general:
The service member served 90 consecutive days of active service during wartime, OR
Served 181 days of active service during peacetime, OR
Served six years of service in the National Guard or Reserves, OR
The applicant is a surviving spouse of a service member who has died in the line of duty or as a result of a service-related disability.
The VA Certificate You Need To Apply
When you have served the minimum required time, you can apply for a VA Certificate Of Eligibility (COE) which tells your lender you qualify for the program and are free to apply. Your COE also tells your lender how much VA home loan entitlement you have (not all borrowers use their full entitlement and may use the remaining amount on a different VA loan depending on circumstances).
You do not need to wait until you start house hunting to apply for your COE. You can apply anytime you are ready once you have served the minimum time in uniform.
VA Loan Limits For Approved Borrowers
VA mortgages used to have a conforming limit; this was the per-county maximum loan guaranty limit similar to FHA loans. In 2020, legislation changed that and there is no VA-required "ceiling" for the maximum loan you apply for. You will negotiate the loan amount with the lender.
Approval Issues
VA mortgages can only be used to purchase primary residences. You cannot be approved for a VA mortgage unless at least one person obligated on the mortgage resides in the home as the primary residence.
This occupancy requirement is flexible for military members who must travel to perform military duty, and married applicants meet the occupation rules if an immediate family member resides in the home as the main residence.
The Loan Itself
Your home loan is just that; a loan to purchase or refinance a piece of real estate that meets VA standards and will be used as your primary residence. You cannot apply for a VA mortgage for a loan amount higher than the required amount to purchase (plus any add-ons to the loan approved to be included in the mortgage amount) and get cash back on the purchase transaction.
Cash-out options are available only for VA Cash-Out Refinance loans. Borrowers should not expect money back on other VA transactions except in the form of refunds.
Not all lenders offer all VA loan options. Your participating lender may not offer construction loans, condo loans, mobile home loans, or other products if there is little demand for them or other issues apply. Ask your participating lender what types of VA loan options are available for purchase or refinance.
VA Mortgages: Offered By Private Lenders With VA Approval
The Department of Veterans Affairs does not lend money directly with only a single exception; the VA Native American Direct Loan program which is not offered to veterans unless they qualify as a Native American VA loan applicant.
All other VA mortgages including refinances are issued by a participating lender who has met VA requirements to issue VA mortgages and refi loans.
Having a VA-approved lender is an advantage. Your participating VA lender can help you get your VA Certificate of Eligibility if you don't already have one when you apply.
Costs Of Your VA Mortgage
Zero down on a home loan is a major motivator for first-time home buyers, but some choose to make a down payment anyway. Why? Because doing so can reduce the VA loan funding fee (see below) and save you money. Making a down payment saves you money, too in the form of lower interest charges on the smaller principal balance after the down payment.
No PMI
VA loans have advantages in their closing costs–VA borrowers are not required by the VA to carry Private Mortgage Insurance (PMI). Compare this to some conventional loans which require a 20% down payment to avoid mortgage insurance.
VA loans require a funding fee, which is how the Department of Veterans Affairs is able to afford this program without charging taxpayers. The funding fee is a percentage of the loan amount and must be paid unless the borrower is exempt (see below).
Appraisals Versus Home Inspections
When you apply for a VA mortgage, the home you buy must be appraised. This is an expense the borrower pays, and some mistakenly think this is an "inspection" that provides the borrower confidence that the home is free of problems or defects. An appraisal does NOT do this–if you rely on the appraisal alone you will likely experience problems down the road you did not expect.
That is why it is crucial to save for the optional, but extremely important home inspection, which the borrower arranges and pays for independently of the lender and the transaction. Do not buy any home without having it inspected first.
Perks Of A VA Mortgage
VA loans have lower interest rates than conventional mortgages
No down payment requirement in most cases
No conforming VA loan limit unlike FHA and other government backed loans
No penalty for early payoff of your mortgage
Borrowers who choose to make a down payment can have their VA loan funding fee reduced
Lenders are forbidden from passing on certain expenses (for the lender's business dealings associated with your loan) to the customer
Veterans who receive or are eligible to receive VA compensation for service-connected medical issues can apply for a waiver of the VA Loan Funding Fee; the waiver is NOT automatic, but available for the asking if you qualify
Active duty recipients of the Purple Heart may also be exempt from the VA funding fee
Sellers can help pay your closing costs
Steps To A VA Mortgage
What follows assumes that a borrower has spent enough time saving and planning for the loan including money set aside for closing costs, any down  payment you choose to make, money for the home inspection, etc.
Serve the minimum amount of time required to qualify for the VA loan program
Apply to get your VA COE, which you can do on your own through the VA or via your participating VA lender
Pre-qualify for a VA mortgage with the participating lender of your choice
Find a suitable property that meets VA standards and will be your primary residence
Make an offer on the home
Coordinate with your lender to apply for the mortgage
When the offer is accepted, follow up with your lender and discuss what's required to get to your closing date
---
Most Popular VA Loans and Mortgages Articles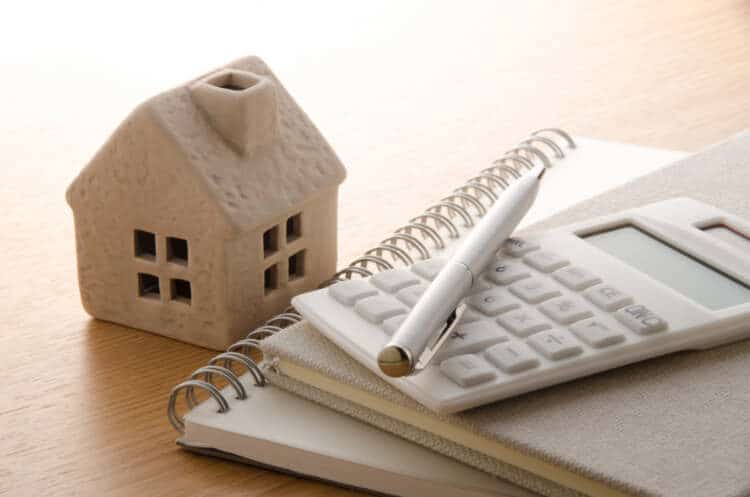 VA Loan Calculator – Estimate Monthly Mortgage Payments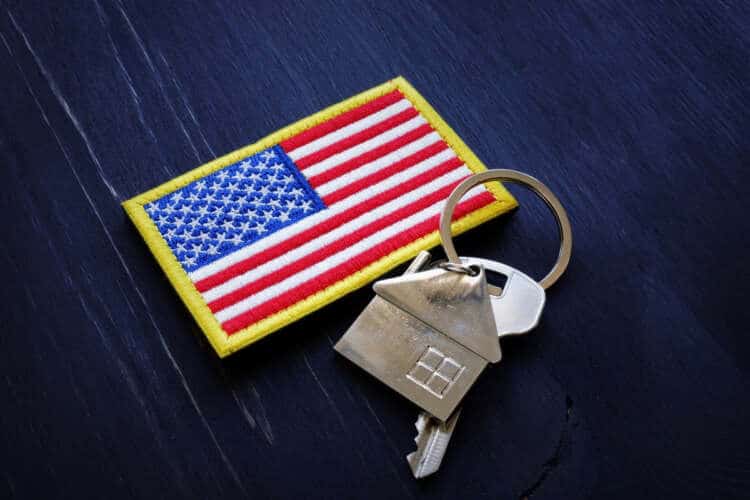 VA Loan Certificate of Eligibility (COE)
VA Loans for Children of Veterans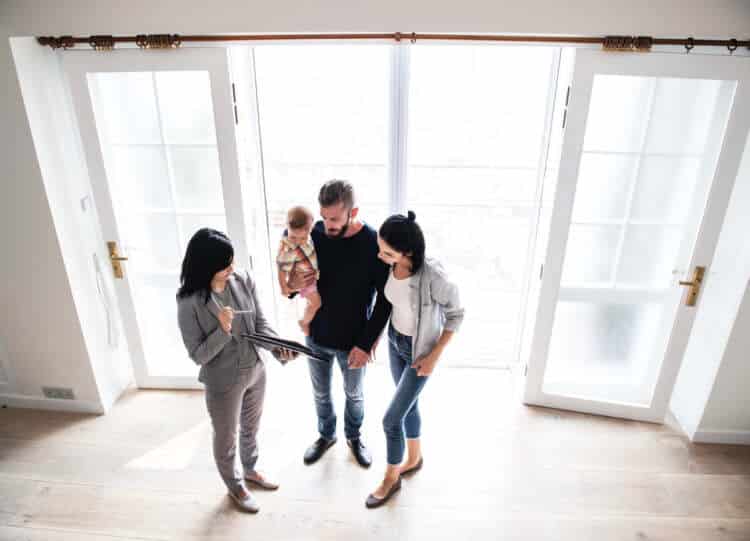 2023 VA Loan Limits by County
VA-Owned Properties for Sale