Minimum Property Requirements for a VA Loan
Updated: December 23, 2022
The VA loan offers veterans an affordable path to homeownership. However, not all properties qualify for this loan because the VA wants to ensure veterans' homes meet their baseline standards for habitability.
Here's what you need to know about minimum property requirements for a VA loan.
VA Loan Overview
VA Loan Minimum Property Requirements
Common Minimum Property Requirement Issues with VA Loans
Final Thoughts
VA Loan Overview
The federal government created the original VA loan to provide an affordable homeownership option to veterans returning from World War II. The Department of Veterans Affairs administers the VA loan in its current form.
However, the VA doesn't actually issue loans. Instead, it guarantees a portion of every loan issued by VA-approved lenders, including banks, credit unions and mortgage companies. In other words, if a veteran stops paying their loan, the VA will reimburse the lender a portion of the outstanding loan balance.
This VA backing significantly reduces lender risk, enabling them to issue VA loans with competitive terms:
VA Loan Minimum Property Requirements
The federal government views the VA loan program as a path to veteran homeownership – not real estate investing.
The program exists to help veterans find a place to live, but there are several requirements veterans must meet to qualify for a VA home loan.
First, veterans must follow occupancy requirements: they must move into and occupy their new home for at least one year after purchase.
The VA's minimum property requirements support this occupancy requirement.
Before a lender can approve a VA loan, the VA requires each home to undergo a VA appraisal, which ensures the home is habitable.
During an appraisal, a VA-assigned professional appraiser will examine any property you intend to purchase with a VA loan to confirm the home's value. VA appraisers will also inspect properties to make sure they meet minimum property requirements.
Homes need to be safe for occupants, sanitary and structurally sound.
These minimum property requirements exist "to protect the interests of veterans, lenders, servicers, and VA," according to the VA's Lender's Handbook.
While not an exhaustive list, here are some of the broad property criteria appraisers look for:
Mechanical systems are safe to operate
No sign of leaks in basements and crawl spaces
No sign of termites, dry rot or fungus growth
Adequate heating systems
Adequate roofing
No lead-based paint (must be remediated if it existed in the past)
Following the appraisal, the VA will review the full appraisal report. If any issues with minimum property requirements exist, borrowers can ask the seller to fix the issues. If the seller refuses, borrowers may need to walk away from the deal.
Common Minimum Property Requirement Issues with VA Loans
Understanding common issues before getting under contract can help veterans avoid closing problems due to minimum property requirements.
Condo Approval
When purchasing a condo with a VA loan, the VA must approve the entire condo development. The VA's minimum property requirements for condos can make it challenging to find a qualifying condo that suits both the buyer's and the VA's needs.
Review the VA's searchable database of approved developments before you offer on a condo. If you don't see your condo on the list, you can ask the VA to add the development. However, this is a lengthy process and acceptance is not guaranteed.
"As-is" Properties
When sellers lists a property "as-is," they're letting buyers know that they don't intend to make any repairs before closing. Put simply, "as-is" sellers are telling buyers to "take it or leave it."
As-is properties may come at a discount if they have major damage or need serious repairs. Of course, properties that need serious repairs don't meet the VA's minimum property requirements.
If a seller won't fix those issues, you'll have to walk away from the deal or pay for the repairs yourself before you can close.
Foundation Issues
Cracks in foundations can cause massive structural damage to a property; they're also red flags on a VA appraisal report. Repairing these problems to meet VA standard may be too expensive to justify purchasing the home.
HVAC Problems
The VA does not require homes to have new heating, ventilation and air conditioning (HVAC) equipment. But, existing equipment needs to function and have a reasonably long expected future life.
If a property's air conditioner is over 25 years old, it may be on its last leg, even if it's still operating at the time of sale. Homes with old air conditioning units may not pass VA requirements, and sellers may not want to pay to preemptively replace an HVAC unit just to meet the VA's minimum property requirements.
Roof Issues
The VA doesn't require homes to have new roofs, either. However, roofs that have major damage or are in imminent need of repair won't meet minimum property requirements.
Furthermore, a damaged roof can lead to major leaks and home damage, so buyers may want to avoid these properties anyway.
Significant Improvements
Just because the seller's new living room looks great doesn't mean it's up to code. If a seller has completed any major improvements on a property, you'll want to review all associated permits. If a paper trail doesn't exist, the improvements may not meet local building codes or the VA's minimum property requirements.
Seeking permits retroactively may be time-consuming and expensive.
Foreclosure and Short-Sale Properties
Frequently, foreclosure and short-sale properties have significant damage and won't meet the VA's minimum property standards.
If you're not an all-cash buyer or an investor, you may not want to consider buying a foreclosure or short-sale property. Homes that don't meet VA minimum property requirements may not meet other traditional lenders' habitability standards either.
Final Thoughts
Choosing properties that meet the VA's minimum property requirements can save you time and money when you get under contract. But, the standards can be complicated.
Seek out a real estate agent who is familiar with VA loans and their associated requirements. An educated VA loan agent can spot red flags in properties before you make an offer, saving you the heartache, time and money of signing a contract on a home that will never meet VA standards.
---
Maurice "Chipp" Naylon spent nine years as an infantry officer in the Marine Corps. He is currently a licensed CPA specializing in real estate development and accounting.

---
Most Popular VA Loans and Mortgages Articles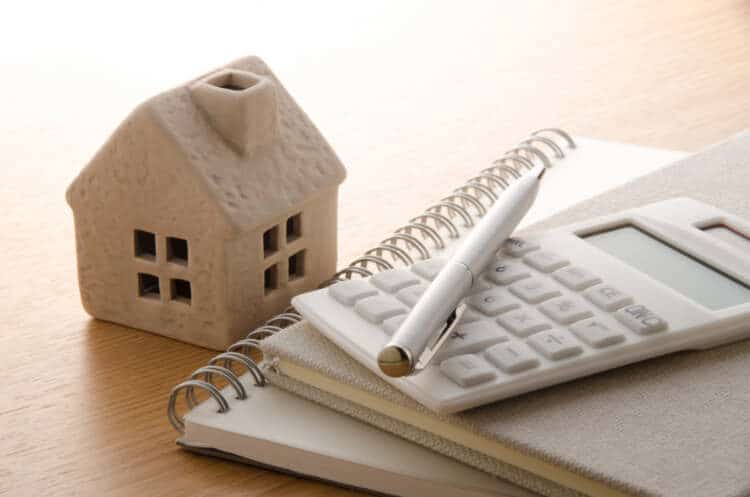 VA Loan Calculator – Estimate Monthly Mortgage Payments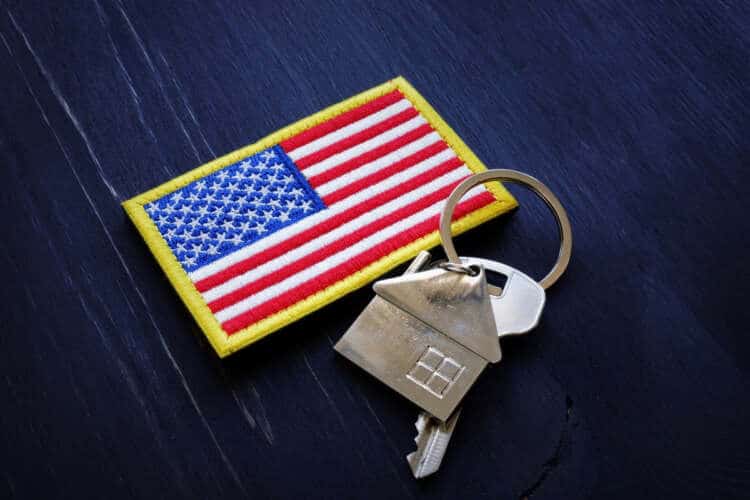 VA Loan Certificate of Eligibility (COE)
VA Loans for Children of Veterans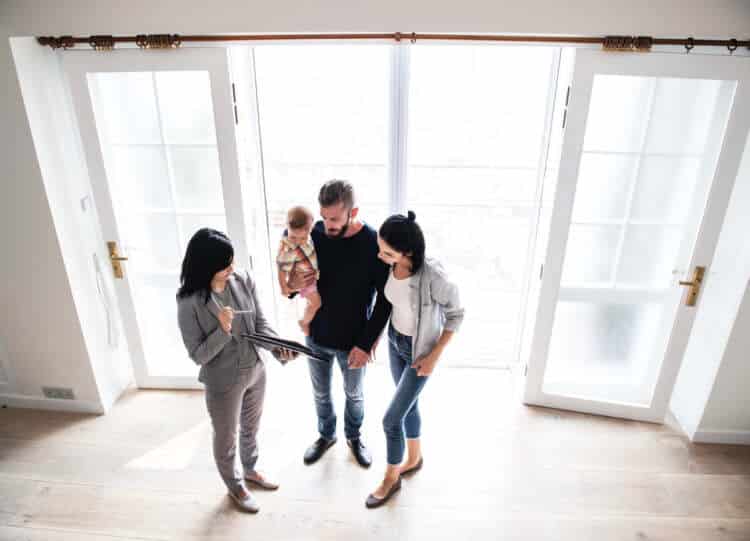 2023 VA Loan Limits by County
VA-Owned Properties for Sale