2023 VA Loan Eligibility Requirements and Lender Guidelines
Updated: April 28, 2023
The Department of Veterans Affairs (VA) sets specific criteria on who qualifies for a VA loan. However, meeting service requirements alone won't guarantee final approval.
This guide takes a deep dive into VA loan eligibility, who can get a VA loan and how lenders determine if a borrower qualifies for a VA loan.
VA Loan Service Requirements
Let's start with the most important piece: service requirements.
To be eligible for a VA loan, borrowers must meet the VA's service requirements. And, if no longer serving, the veteran must also have a discharge status other than dishonorable. A dishonorable discharge automatically makes the prospective borrower ineligible.
VA loan service requirements vary depending on the borrower's service dates. For the overwhelming majority, the service requirements include meeting one of the following, with a few notable exceptions:
24 months of consecutive active-duty service, OR
90 consecutive days of active-duty service during wartime, OR
181 days of active-duty service during peacetime, OR
6 years of service in the National Guard or Reserve, OR
Be a National Guard member who mobilized for 90 days (at least 30 consecutive) under Title 32 orders, OR
Be a spouse whose partner died due to service or a service-connected disability
Exceptions to Minimum Service Requirements
Generally speaking, to qualify for the VA loan, you must meet one of the above requirements. However, exceptions to these minimum service requirements exist for certain service members.
Those discharged for hardship, reduction in force, early out, conditions that interfered with duty, or the government's convenience may still qualify. The requirement is typically 90 consecutive days of service for these categories.
Those who served fewer than 90 consecutive days may still qualify if their discharge resulted from a service-connected disability.
How to Verify VA Loan Eligibility
The surest way to determine eligibility is by contacting a lender and obtaining your Certificate of Eligibility (COE). A lender can typically pull your COE with your name and social security number in minutes. If you're eligible, your COE will show the following:
Entitlement amount
Entitlement code (a code ranging from 1-11 that describes how you're eligible)
Any prior outstanding VA loans
If you are required to pay the VA funding fee
You can also obtain your COE from the eBenefits portal or by mail. To access by mail, you must mail VA Form 26-1880 to your state's regional loan center. The VA lists the loan centers, states they cover and the corresponding mailing address on the form.
Typical VA Lender Requirements
The VA sets the basic eligibility requirements and underwriting guidelines. However, lenders typically add stricter requirements, known as "overlays," to ensure their borrowers meet internal risk management standards.
Lender requirements can vary from one lender to another and may include things like:
Credit score requirements: The VA does not have a minimum credit score requirement, but lenders typically set a minimum credit score, such as 620 or 640, to reduce the risk of default.
Lower debt-to-income (DTI) ratios: The VA wants a DTI ratio of up to 41% before a borrower faces additional scrutiny. However, a lender may require a lower DTI ratio to ensure borrowers have enough income to cover their mortgage payments and other obligations.
Additional cash reserves: A lender may require borrowers to have certain cash reserves (e.g., savings) to cover several months of mortgage payments after closing. Cash reserves are typical with jumbo mortgages and borrowers with lower credit scores.
Restrictions on countable income: Certain borrowers may wish to purchase a duplex or fourplex. However, lenders may have restrictions on counting the potential revenue from the empty units towards your DTI.
Waiting period on bankruptcy, short sales and foreclosures: While the VA lists these anywhere from 1-2 years, a lender may require a longer waiting period.
Remember, overlays exist to protect the borrower, the lender and the VA. The VA instructs lenders to ensure borrowers using the program are an acceptable credit risk. All parties want to see veterans get into homes they can afford, with a low risk of foreclosure and financial heartache.
Additional VA Loan Requirements
It's worth mentioning that VA loans have a handful of additional requirements outside of service and lender requirements.
First, VA loans are for primary residences only. Aside from a multi-unit property, you can't use a VA loan on a vacation home or investment property.
VA loans also have minimum property requirements (MPRs). MPRs are standards that ensure the home is safe, sanitary and structurally sound and checked by a VA appraiser. MPRs and the VA appraisal aren't a substitute for a home inspection. It's advisable to also have a home inspection, no matter the loan type.
VA Loan Eligibility FAQs
Can the child of a veteran get a VA loan?
No, VA loan eligibility is not transferable to the dependents or children of a veteran.
Can someone who's not in the military get a VA loan?
In some cases, yes. Certain groups, such as those in the Public Health Service and National Oceanic and Atmospheric Administration officers, may be eligible for a VA loan. These are typically very limited cases, and it's best to contact a lender if you think you may be eligible.
What are the war and peacetime dates for VA service requirements?
| | |
| --- | --- |
| Timeframe | Eligibility Requirement |
| August 2, 1990 – Today (Gulf War to present) | Wartime: 24 consecutive months of service OR 90 consecutive days of active-duty service OR less than 90 days if discharged for a service-connected disability |
| September 8, 1980 – August 1, 1990 | Peacetime: 24 consecutive months of service OR 181 consecutive days of active-duty service OR less than 181 days if discharged for a service-connected disability |
| October 17, 1981 – August 1, 1990, as an officer | Peacetime: 24 consecutive months of service OR 181 consecutive days of active-duty service OR less than 181 days if discharged for a service-connected disability |
| May 8, 1975 – September 7, 1980 (post-Vietnam War) | Peacetime: 181 consecutive days of active-duty service OR less than 181 days if discharged for a service-connected disability |
| May 8, 1975 – October 16, 1981, as an officer | Peacetime: 181 consecutive days of active-duty service OR less than 181 days if discharged for a service-connected disability |
| August 5, 1964 – May 7, 1975 (Vietnam War) | Wartime: 90 total days of active-duty service OR less than 90 days if discharged for a service-connected disability |
| November 1, 1955 – May 7, 1975 | Wartime: 90 total days of active-duty service OR less than 90 days if discharged for a service-connected disability |
| February 1, 1955 – August 4, 1964 (post-Korean War) | Peacetime: 181 consecutive days of active-duty service OR less than 181 days if discharged for a service-connected disability |
| June 27, 1950 – January 31, 1955 (Korean War) | Wartime: 90 total days of active-duty service OR less than 90 days if discharged for a service-connected disability |
| July 26, 1947 – June 26, 1950 (post-WWII) | Peacetime: 181 consecutive days of active-duty service OR less than 181 days if discharged for a service-connected disability |
| September 16, 1940 – July 25, 1947 (WWII) | Wartime: 90 total days of active-duty service OR less than 90 days if discharged for a service-connected disability |
Most Popular VA Loans and Mortgages Articles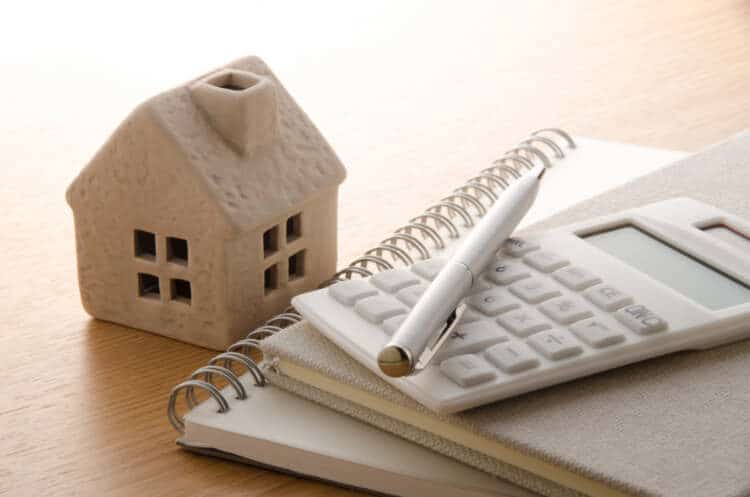 VA Loan Calculator – Estimate Monthly Mortgage Payments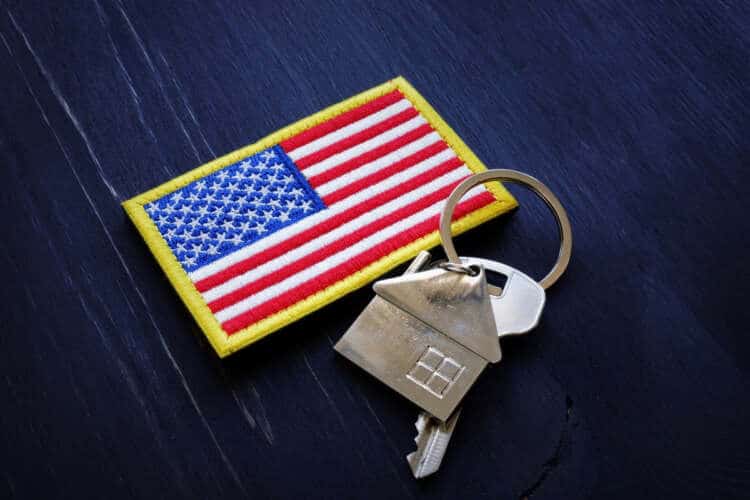 VA Loan Certificate of Eligibility (COE)
VA Loans for Children of Veterans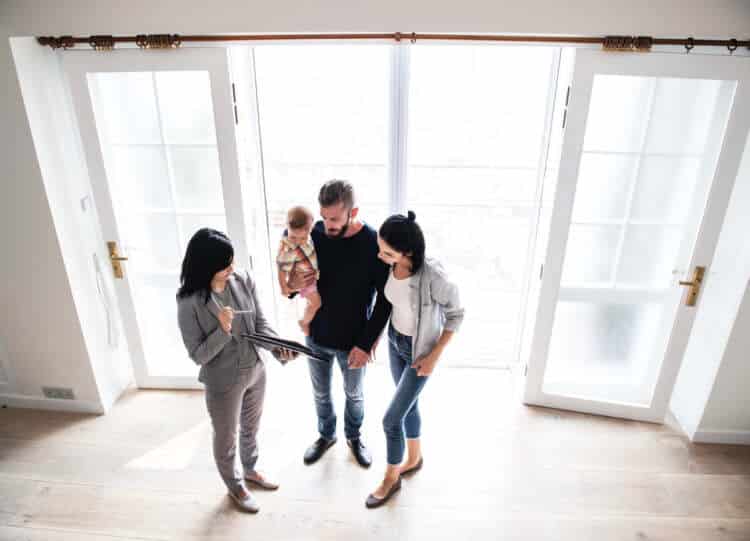 2023 VA Loan Limits by County
VA-Owned Properties for Sale