2023 Best VA Loan Lenders
Updated: January 23, 2023
When you're on the hunt for your dream home, finding a VA lender that suits your specific goals and plans is important.
There is no one-size-fits-all loan solution, whether you're planning to build a new home with a single-close VA construction loan, or use a traditional VA loan to purchase a condo unit, farm, mobile home or single-family suburban home. But, finding the best VA lender to meet your needs doesn't have to be difficult. Here's a handy guide to help you choose the best VA lender for your situation.
Who Offers VA Mortgage Loans?
Between lending companies, banks and credit unions, you've got thousands of VA mortgage lending options.
You may have already heard of some of these popular VA lenders:
Caliber Home Loans
Freedom Mortgage
Lakeview
LoanDepot
PennyMac
Rocket Mortgage
United Shore
Military-Focused VA Lenders
These banks, credit unions and VA lenders focus exclusively on military members.
Freedom Mortgage
Freedom Mortgage closed more VA Interest Rate Reduction Refinance Loans (IRRRL) than any other lender in 2021.
The lender also offers VA home purchase loans as well as conventional, FHA and USDA loans. You can schedule a virtual appointment on Freedom Mortgage's website if you don't live near a branch office.
Navy Federal Credit Union
Navy Federal Credit union offers VA, FHA, and conventional mortgages with a standard mortgage interest rate agreement called "Freedom Lock." Navy Federal's "Real Match Guarantee" program is a more unique perk. When Navy Federal offers this guarantee, it will match any competing lender's interest rate.
USAA
USAA offers military-friendly financial services, including VA mortgages. In 2021, USAA was the number three VA home purchase lender, according to VA lender statistics.
However, it only provides its mortgage products and other services to USAA members.
Veterans United Home Loans
Some lenders, including Veterans United Home Loans, employ or partner with military members and veterans to help educate others in the military community on homeownership, building equity, applying for a mortgage loan and more.
Veterans United was the top VA loan originator by volume in 2021, according to Department of Veterans Affairs lender statistics. In addition to loan processing and servicing, VU also offers credit counseling services and other programs to further assist future VA loan borrowers.
How to Choose the Best VA Lender
While numerous lenders may compete for your business, remember they don't all offer the same VA mortgage loan options.
For example, a VA lender may not offer VA loans for condominiums if your market doesn't have enough demand for condo units, or there aren't any VA-approved condominiums in your area.
Remember to ask each lender some basic questions:
How many VA mortgages do you process compared to other types of loans, like FHA, USDA or conventional mortgages?
I am interested in a specific type of property; do you have a loan that supports it under the VA mortgage program? (This could be a condo, mobile home, farm residence, or a VA construction loan to build on own land). What terms and conditions apply to my type of home loan compared to other types of VA loans?
I qualify for a zero-down VA mortgage. Do you offer any incentives for making a down payment if I choose to do so?
My credit score may disqualify me from some zero money down mortgage products. What can I do to reduce my out-of-pocket expenses with this type of mortgage?
The first question may be critical; a lender who isn't used to processing VA mortgages may not know some essential things that are crucial to getting your loan approved.
What Makes A Good VA Lender?
What makes a company worth your time as a potential borrower? Look for lenders that have verifiable experience processing VA loans.
Ensure your loan officer is well versed in these unique VA loan benefits:
No loan limit: The VA has not mandated conforming loan limits since 2020. Jumbo VA mortgages are possible, but lenders will negotiate your loan limit and other details. Your lender may require money upfront for a jumbo loan, depending on the price of the home and other factors.
VA mortgage escape clause. This clause protects you from paying more than a home's appraised value.
VA funding fee exemptions. Veterans with at least a 10% VA disability rating for a service-connected injury or illness do not have to pay the VA funding fee.
VA mortgage loan assumption. Does your lender allow VA loan assumption? Under what conditions?
The best VA lenders provide step-by-step instructions to help you navigate the loan pre-approval, application and closing processes.
If you don't have a VA Certificate of Eligibility (COE) on-hand, your lender should know how to get one. A good loan officer knows how to read your COE to determine whether you're exempt from paying the VA loan funding fee. (You may qualify for a funding fee waiver if you're eligible for VA disability compensation for a service-connected medical issue).
Your loan officer should be able to clearly explain your closing costs, funding fee requirement and any applicable down payment costs. Most VA loan options don't require a down payment, but you can reduce your VA loan funding fee by making one. Additionally, VA loans don't have an early-payoff penalty.
Avoid lenders who promise cash back at closing. You can only receive cash back on a VA loan for specific up-front costs. A good loan officer should know what costs qualify for cashback.
What Can You Use a VA Mortgage For?
While the VA loan program has flexible loan options, you can't use it for investment properties or vacation homes.
The VA's occupancy requirement mandates borrowers to live in their homes as their full-time primary residence.
If you're intending to live in a residential unit on your property, you can use a VA loan to:
Buy a single-family home
Buy a multifamily home with up to four units
Buy a condo unit
Simultaneously buy and improve a house
Buy a lot and a manufactured home to put on it
Build a home from the ground up
---
Most Popular VA Loans and Mortgages Articles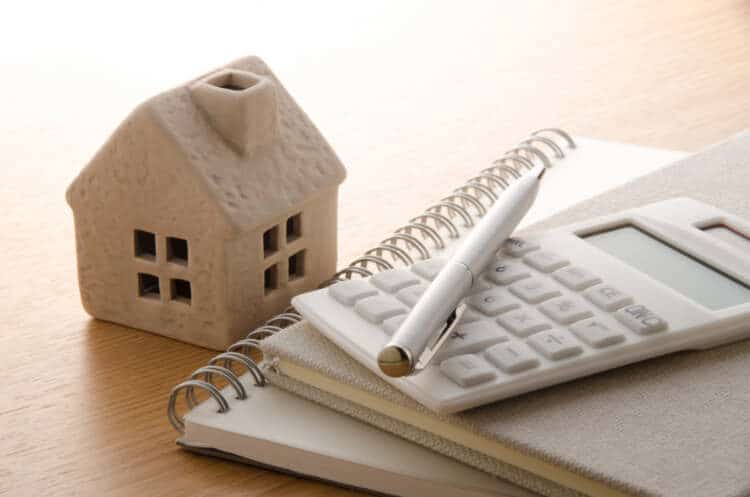 VA Loan Calculator – Estimate Monthly Mortgage Payments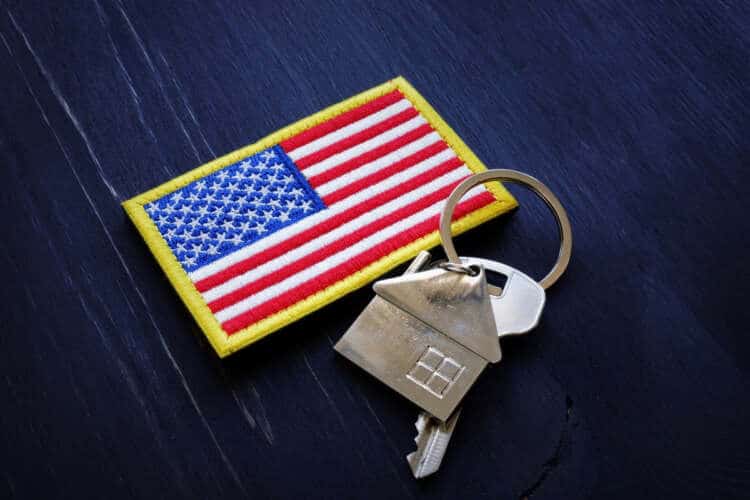 VA Loan Certificate of Eligibility (COE)
VA Loans for Children of Veterans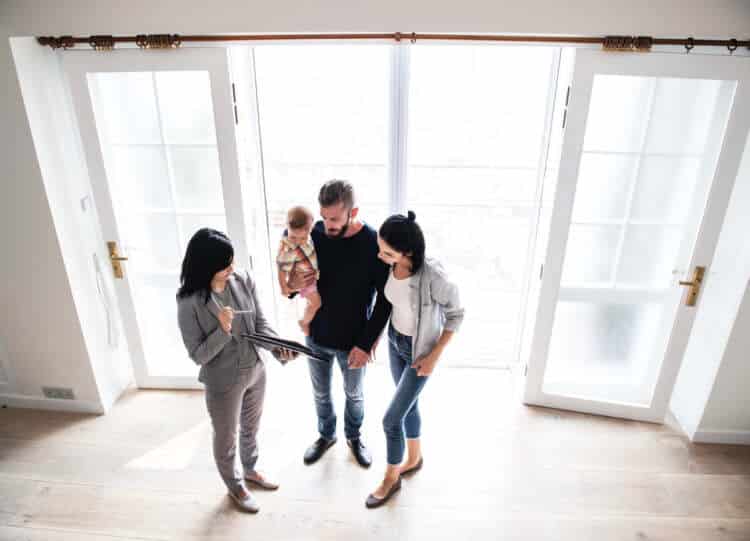 2023 VA Loan Limits by County
VA-Owned Properties for Sale