VA Loan Calculator – Estimate Monthly Mortgage Payments
Updated: May 9, 2023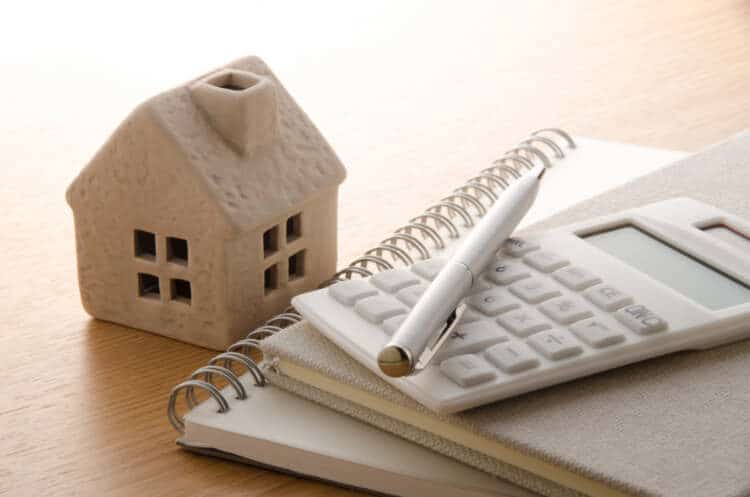 Use the VA mortgage calculator to quickly estimate your monthly payment for a VA loan or VA refinance. The VA loan is available to most active-duty military and veterans for no money down. Use our VA mortgage calculator to quickly estimate your monthly VA mortgage payment for a VA loan or VA refinance loan.
VA Loan Calculator
How to Use the VA Loan Calculator
To find the best estimate of your monthly VA mortgage payment, you'll need to prepare a few things. First, you'll need a home sale price. You can use the real price of a home you're considering to estimate what you think you can afford and make adjustments as needed. You will also need the following details, which you will enter into the appropriate fields in the calculator above:
VA funding fee amount
Down payment amount
Loan term (the length of your mortgage; typically 15 or 30 years. )
Interest rate
Property tax
Homeowners insurance
HOA dues
How Are VA Mortgage Payments Calculated?
To calculate your VA mortgage payment, add all the monthly expenses associated with your mortgage loan together, including interest. Then, divide that amount by the number of payments required.
However, you'll need more than just your principal balance, interest and loan term to get an accurate calculation. Don't forget to include these variables in your VA mortgage payment calculation:
Principal balance
Interest rate
Loan term
Property taxes
Any add-ons to the loan such as the VA loan funding fee, energy-efficient mortgage funds, etc.
Any applicable homeowners association (HOA) or condo owners association (COA) fees
Any applicable insurance
Calculate Monthly Payments for VA Refinance Loans
You can also use the mortgage calculator to estimate your monthly mortgage payment for a VA loan refinance option, just remember to factor in any cash you take out during your refinance loan.
VA Loan Interest Rates
You will not know your exact VA loan interest rate until you lock in with your lender, which is one reason this calculator can only provide an estimate.
To get the most accurate estimate, calculate your interest rate conservatively. If you estimate your interest rate too low, you might be disappointed when you lock in your rate. If you aren't sure, call a VA lender to ask for more personalized interest rate information. Ask what the current interest rate on a 15- or 30-year VA mortgage loan would be within your specific FICO score range.
The VA Funding Fee
The VA describes the VA funding fee as "a one-time payment that the veteran, service member, or survivor pays on a VA-backed or VA direct home loan." The VA funding fee helps offset the the VA loan program's cost to taxpayers.
Who Pays the VA Loan Funding Fee?
Any borrower who uses a VA mortgage to buy, build, refinance, improve or repair a home must pay a VA funding fee unless they meet certain criteria. The VA waives its funding fee if:
A veteran is receiving VA compensation for a service-connected disability;
A veteran is eligible to receive VA compensation for a service-connected disability;
The surviving spouse of a veteran who died in service or from a service-connected disability, or who was totally disabled. Eligible spouses must be receiving dependency and indemnity compensation (DIC) or qualify for it.
A service member received a proposed or memorandum VA rating before the loan closing date, stating their eligibility for VA compensation because of a pre-discharge claim.
A Veteran was awarded the Purple Heart on or before the loan closing date and can provide evidence to the lender.
VA funding fees rates apply to active duty, National Guard, and reserve applicants. The VA loan funding fee is lower for first-time borrowers than subsequent borrowers. Making a down payment on your VA home loan can also lower your funding fee.
The VA loan funding fee is calculated as a percentage of the total loan amount.
| Down Payment Amount | Funding Fee for First-time Use | Funding Fee for Subsequent Use |
| --- | --- | --- |
| Less than 5% | 2.15% | 3.3% |
| 5% or more | 1.5% | 1.5% |
| 10% or more | 1.25% | 1.25% |
Can I Use the VA Loan a Second Time?
You can use a VA home loan more than once, as long as you meet the requirements for a VA loan certificate of eligibility (COE).
According to the VA, you can restore your eligibility by:
Selling the home you purchased with your first VA loan and using the proceeds to pay back your first VA loan.
Transferring your home loan to a qualified veteran transferee who assumes your previous loan and grants you their VA home loan entitlement
Repaying your previous VA home loan in full, whether or not you've sold the home you used the loan for.
You can request a VA home loan entitlement restoration by requesting a new certificate of eligibility (VA Form 26-1880).
Remember, VA home loan occupancy requirements will apply to any home you purchase with a VA loan. You can't use the VA loan for a vacation home, rental property or investment home.
Why Should I Use The VA Mortgage Calculator?
Using the VA mortgage calculator can help you estimate of your monthly mortgage payments before you commit to purchasing a property.
Some VA loan applicants – especially those who are new to buying a home – tend to overlook some crucial details when estimating their monthly VA mortgage payment.
Using an online VA loan calculator mitigates this problem by asking you to enter all the specifics to arrive at your estimate. With a calculator, you're less likely to overlook or forget key data.
VA Loan Benefits
The VA home loan offers more benefits than conventional mortgage options and other government-backed mortgage programs such as the USDA or FHA single-family home loans.
A key advantage of the VA loan is that it does not require you to make a down payment. While USDA loans also feature zero-down borrowing, they have household income restrictions, which VA mortgages do not impose.
Additionally, VA home loans can be refinanced with no VA-required credit check or appraisal if the borrower is using a VA Streamline Refinance (also known as a VA Interest Rate Reduction Refinance Loan or VA IRRRL).
Streamline Refinance loans must benefit borrowers by lowering their monthly payment or interest rate or providing a fixed-rate alternative to the borrower's existing adjustable-rate loan. You can't refinance a non-VA mortgage with a VA Streamline IRRRL loan.
VA home loans also carry lower credit score requirements than many conventional loan programs and don't require borrowers to make a down payment or pay mortgage insurance premiums.
Military & Veteran Discounts
Want 30+ Military / Veteran Discounts to use today? Enter your email for updates and we'll send them straight to your inbox!
---
Most Popular VA Loans and Mortgages Articles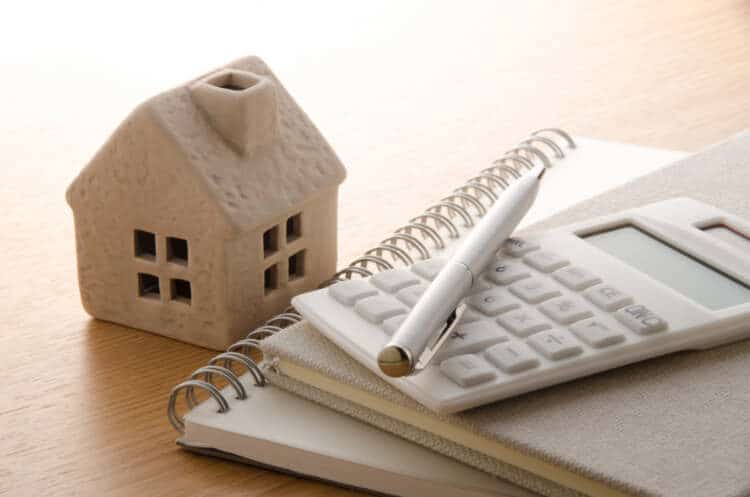 VA Loan Calculator – Estimate Monthly Mortgage Payments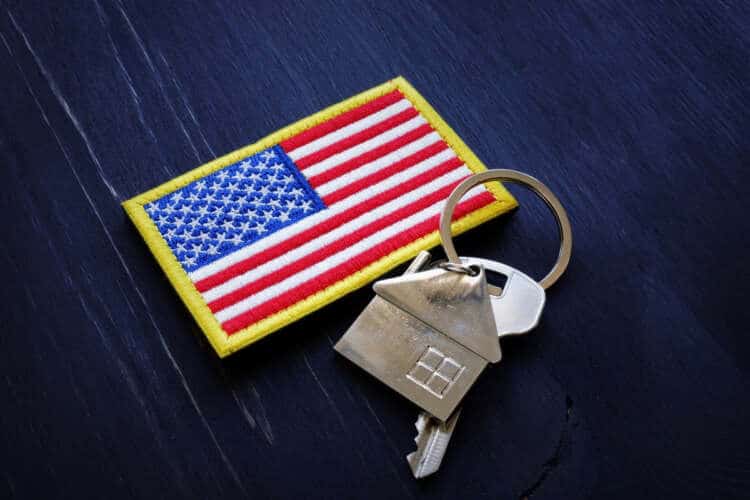 VA Loan Certificate of Eligibility (COE)
VA Loans for Children of Veterans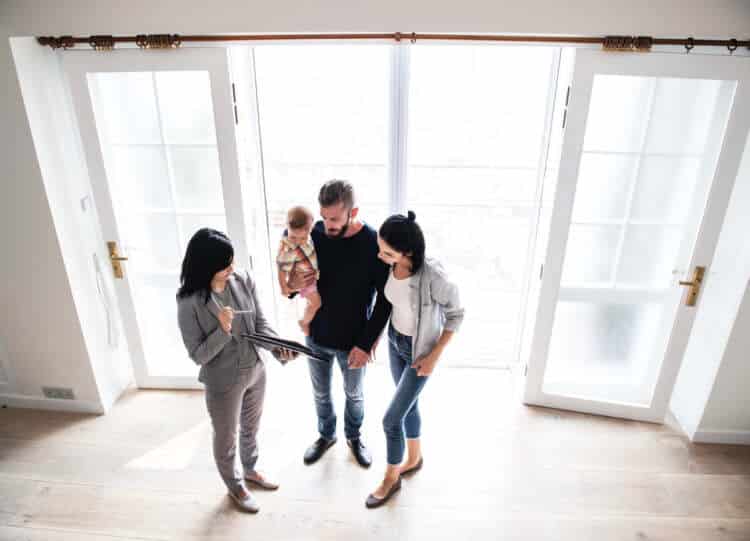 2023 VA Loan Limits by County
VA-Owned Properties for Sale