USDA Loans
Updated: April 28, 2022

Why consider a USDA loan? There are many reasons why a veteran or currently serving military member with access to VA home loan benefits might choose a non-VA mortgage.
Some want to save their VA loan for a different purpose, some have already used VA loan benefits but haven't paid off the mortgage yet and don't have full entitlement. Others may have private reasons for choosing a USDA mortgage.
What do you need to know before applying for a USDA home loan? The first thing is to distinguish what will help the individual house hunter; USDA loans come in two basic varieties; the Single Family Home Loan program and the Multifamily Home Loan program.
This article focuses on the Single Family program, also known as the USDA Section 502 Guaranteed Loan Program, which is what most individual consumers are likely after when applying for a USDA mortgage.
Important Details
USDA mortgages are need-based loans and that need is calculated on the total household income of the applicant, not the individual income of the applicant or applicants. That is an important detail to keep in mind when trying to decide if you have a financial need in the eyes of the USDA.
USDA loans feature a zero down payment option similar to VA mortgages, which makes them more attractive to military members who choose not to pursue their VA home loan options.
USDA loans require the house to be purchased to be in a qualifying rural area. That may sound fairly restrictive, but if you examine the USDA documentation that addresses these areas, you may find the agency's interpretation of the term "rural" to be quite broad.
These are just a few of the reasons some turn to the USDA loan program to purchase a home, especially junior enlisted troops who must serve in high-cost areas such as California, Washington, etc.
The Section 502 Loan
The USDA official site describes the 502 loan as a program to help lenders offer need-based loans (more on that below) for low and moderate income buyers. These loans can be used for purposes including but not limited to:
Purchase
Construction
Rehabilitation projects
Improvement projects
Relocation of a dwelling in an eligible area
There are two types of USDA loans offered under the Single Family Program. One is known as the Section 502 Guaranteed Loan program, the other is called the Section 502 Direct Loan program.
Why Two USDA Single Family Home Loan Programs?
The Guaranteed Loan program is for "low-to-moderate income" households, and the Direct Loan program is intended to help low to "very low" income earners qualify for a mortgage.
Features Of The USDA Guaranteed Loan Program
The Section 502 Guaranteed Loan Program is the program aimed at "low- and moderate-income households." The USDA Guaranteed Loan program is designed to let qualifying borrowers buy, build, rehab, improve, or relocate a home in a qualifying rural area.
No Money Down
USDA loans in this program feature zero down, 100% financing, and USDA promises a very high loan guarantee to lenders who offer these loans–90% of the mortgage is backed by USDA.
Applicants cannot exceed 115% of the median household income for the area as defined by USDA standards, the home to be purchased must be a primary residence and not an investment property. You must be a U.S. citizen, a "U.S. non-citizen national" or a "qualified alien," according to the USDA official site.
Finding Eligible Properties
One of the first questions many naturally ask at this stage concerns which areas are eligible for these loans. You can use the USDA Property Eligibility Site to search. Borrowers should expect to submit to a credit check; while there are no USDA listed FICO score requirements, USDA documentation states there must be a "reasonable credit history" to qualify for the Guaranteed Loan program.
Other Qualifying Criteria & Terms
Applicants must be employed
Applicants must be able to afford their monthly housing expenses
USDA Guaranteed Loans are offered only by participating lenders
Loan terms are fixed-interest rates for 30 years
The home securing the mortgage "must be modest in size and affordable in cost" according to USDA literature
Costs for repairs of the property may be financed into the loan if there are specific details including estimated costs and completion times
Features Of The USDA Direct Loan
The USDA Section 502 Direct Loan Program is designed to help "low- and very-low-income applicants" buy qualifying property in eligible rural areas.
This program differs from the Section 502 Guaranteed Loan program; it helps borrowers in need by offering "payment assistance to increase an applicant's repayment ability." The USDA defines this help as a subsidy which "reduces the mortgage payment for a short time."
Like the other USDA single-family loan program mentioned in this article, household income determines the need when it's time to qualify for the mortgage.
Qualifying Factors
USDA rules for qualifying for the Direct Loan differ from the Guaranteed Loan program. Those guidelines require the applicant to have an adjusted income "at or below the applicable low-income limit for the area where they wish to buy a house."
There must also be a willingness to repay the debt according to the USDA, which means your loan repayment patterns may be subject to review even if there is no credit score requirement enforced for the loan.
The Direct Loan qualification criteria is also different than the Guaranteed Loan in the following ways:
The applicant must be "without decent, safe and sanitary housing"
Applicants must be unable to get a mortgage from other sources
Must be purchasing a primary residence you intend to live in
Meet citizenship or eligible non-citizen guidelines
The applicant must not be barred from other federal programs
Current USDA Limits
Requirements For Homes Purchased With USDA Direct Loans
Those who purchase a home with the help of a USDA Direct Loan must be buying homes no larger than two thousand square feet, and that do not have a market value higher than the applicable loan limit for that market. Homes purchased with USDA loans cannot have in-ground swimming pools. They also cannot be used for "income producing activities."
These loan funds may be used to build, renovate or relocate a home. USDA loan rules add that loan funds can be used "to purchase and prepare sites, including providing water and sewage facilities."
USDA Direct Loans require the borrower to repay "all or a portion of the payment subsidy received over the life of the loan" when the borrower no longer lives in the home or transfers ownership.
Other Property Eligibility Requirements
In general, housing markets defined by the USDA as "rural areas" that have populations less than 35,000 may qualify for USDA Direct Loan assistance. The USDA Income and Property Eligibility official site provides a wealth of information.
Terms Of The USDA DIrect Loan
USDA Direct Loans feature a fixed interest rate, plus the following:
Interest rates based on current market rates (approval time or loan closing, whichever is lowest)
Interest rates when modified by payment assistance may be offered as low as 1%
33-year payback or 38-year payback period (for very low income applicants who can't afford the shorter loan term)
Zero down unless the applicant has "assets higher than the asset limit"
Potential borrowers should contact their State USDA office to learn more about applying and qualifying.
---
Joe Wallace is a 13-year veteran of the United States Air Force and a former reporter for Air Force Television News
---
Most Popular VA Loans and Mortgages Articles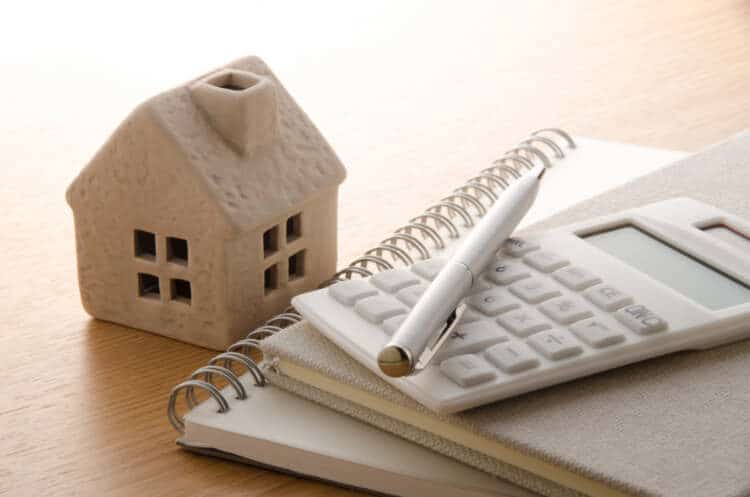 VA Loan Calculator – Estimate Monthly Mortgage Payments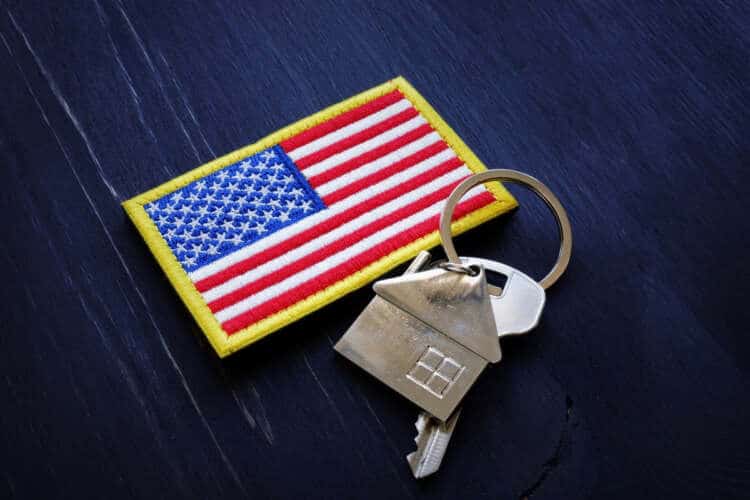 VA Loan Certificate of Eligibility (COE)
VA Loans for Children of Veterans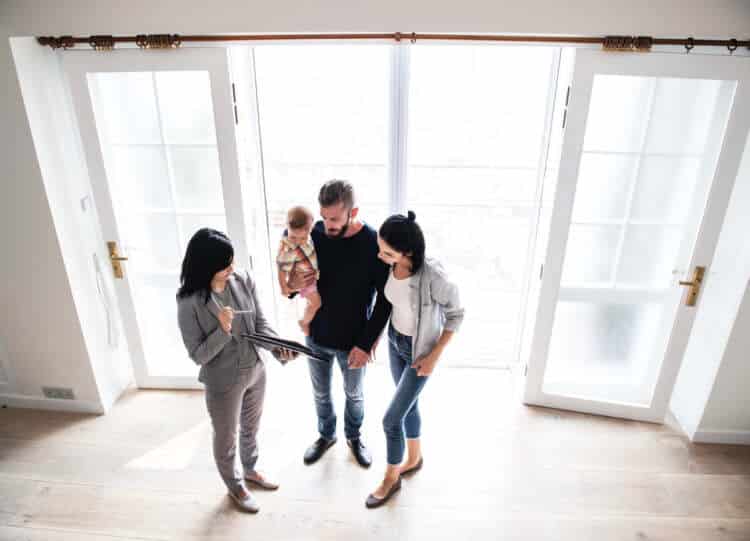 2024 VA Loan Limits by County
VA-Owned Properties for Sale