VA Loan Alternatives
Updated: January 3, 2023

The VA mortgage loan is one of the most valuable benefits offered to service members. For a variety of reasons, some want to purchase a home but can't or don't wish to use VA benefits to do so.
The reasons for this could include wanting to purchase a home meant to be used as an investment property, the borrower may have future plans for VA loan entitlement but wants to buy a home in the meantime, etc. No matter what the reason for pursuing a home loan without a VA mortgage, borrowers should know what options are open to them.
There are several options for those who want a mortgage or a mortgage-type loan to purchase real estate.
Basic Alternatives To A VA Home Loan
Many veteran finance blogs and websites discussing this topic will list the following loans as VA mortgage loan alternatives:
Choosing An FHA Mortgage Over A VA Loan
VA loans have zero-down payment required in most cases, no private mortgage insurance, and a waived loan funding fee for those who receive or are eligible to receive VA compensation for service-connected medical issues. FHA mortgages require the borrower to place a minimum 3.5% down payment, have an Up-Front Mortgage Insurance Premium as part of the closing costs, and no waivable lender's fee or funding fee. So why would a veteran choose an FHA mortgage instead?
Some veterans or service members may choose an FHA mortgage anyway for two important reasons. One reason is that the veteran already owns a property and has used up his or her VA loan entitlement; the VA loan benefit in such cases may simply not be available and another option needs to be found.
Why Choose An FHA Mortgage?
The reason some choose FHA over other non-VA alternatives is that FHA loans, like VA mortgages, are government-backed loans and feature lower interest rates. They also do not permit a penalty for paying off the loan early (similar to the VA loan program) and have an FHA Streamline Refinance option similar to VA mortgages, too.
Like VA loans, occupancy is a requirement and you cannot buy a home as an investment property with FHA mortgages. You are permitted to buy a house with as many as four living units (both VA and FHA loans permit this) and you are allowed to rent out the unused units as long as you are living on the property yourself.
USDA Loans
The USDA mortgage is similar to the VA home loan program in that there is a zero money down option, occupancy is required, and the USDA mortgage is a government-backed loan program with lower interest rates.
For USDA loans, the same basic rules other government-backed mortgages have applies:
Occupancy is required
You cannot purchase an investment property
A demonstration of need is required
USDA Loans Are Not For All Applicants
There are income caps and household earning limits for USDA home loans, and the property must be in an approved rural area. The good news is that most areas have zones that are in the USDA approved area for purchase loans.
The maximum loan amount for USDA loans may be lower than past loan limits for VA mortgages. The VA home loan program was changed by legislation in 2019 to eliminate VA loan limits, so the comparison of loan limits does not apply after Jan. 1, 2020, but you see how the two programs differ greatly in this area.
Conventional Loans Versus VA Mortgages
While some might think it a bit obvious to discuss conventional mortgages as an alternative to VA home loans, the VA-like conventional loan is an aspect of conventional lending that is not as well-known to some veterans.
Such loans are designed to function more like VA mortgages but are not part of the VA loan program. One good example of this type of home loan alternative is the Navy Federal Credit Union Military Choice Loan, a mortgage offering no down payment, a fixed interest rate, and private mortgage insurance paid for by the lender.
Conventional Loans That Behave Like VA Mortgages
Sound familiar? Most of those features are offered via the VA mortgage loan benefit (VA loans permit adjustable-rate options), but in the Navy Federal loan, the VA does not get involved, the veteran does not use VA mortgage loan entitlement, but still applies for a loan that is offered with similar (not identical) terms and features as the VA mortgage program.
Conventional loans, especially the ones that specifically cater to veterans, vary greatly from lender to lender. These programs are often restricted to qualifying service members, veterans, or their family members depending on the structure of the home loan program and other variables.
There are other types of lending that are veteran-friendly that may be open to non-vets as well.
Bank Statement Loans
Some veterans want to buy a property after leaving military service but they either want to purchase an investment property (VA loan rules require owner occupancy and do not support the purchase of investment homes), they are self-employed or small business owners who fear their chosen career path may make them ineligible for a VA mortgage.
These bank statement loans are designed for any qualified borrower, not just veterans or those still in uniform, but they can be a big help for any borrower with a need that cannot be met with a VA mortgage such as the purchase of an office, investment real estate, a property meant to be used as an Airbnb, etc.
This is where a bank statement loan, also known as a stated income mortgage, can help. Lenders offer this type of real estate loan which requires no W2s or other tax paperwork. Instead, the borrower submits bank statements showing deposits for 12-24 months. Other documentation may be required to verify your income and employment as a small business owner, freelancer, contract worker, etc. You may need to furnish 1099s, business licenses, etc.
More Alternatives To VA Mortgages: State-Based Home Loan Programs
There are other options for veterans and currently serving troops who want VA loan alternatives. You can consider a non-VA loan aimed at veterans offered by state or municipal programs such as the Mississippi Veterans Home Purchase Board (VHPB).
The VHPB was established by the Mississippi State Senate to offer lower interest rates and offer qualifying vets "mortgage loan money at a rate lower than the rate charged by private sector mortgage companies."
The State Purchases, Then Resells
For this particular program, the state agency purchases the home and resells it to the veteran at a "much lower" interest rate according to the official site, saving the veteran potentially thousands of dollars over the lifetime of the mortgage.
Not all states have veteran home loan programs, and not all states offer identical assistance. Some states may provide the loan program itself, others may offer down payment help or other perks. The states that provide some form of mortgage assistance or a mortgage alternative to VA loans include (but may not be limited to) the following:
Alaska
California
Nevada
New York
Texas
Washington
Indiana
Maryland
Massachusetts
Mississippi
Oregon
Wisconsin
Missouri
Nebraska
Ohio
Tennessee
Utah
Georgia
Florida
North Carolina
Pennsylvania
How To Ask A Lender
The best way to get started finding the right VA loan alternative for you when dealing with conventional lenders? Find a lender who can speak to you about VA alternative loans. You'll want to let them know you are a veteran or currently serving, and are seeking VA alternative loans with similar terms and conditions to a VA mortgage.
There are other such programs offered by private companies. USAA features a non-VA mortgage with similar terms, and some lenders may participate with state-run programs that offer additional lending options to qualifying service members or spouses.
Important Questions To Ask Any Lender (VA or Non-VA)
If you are looking for an alternative to a VA mortgage, there are some very pertinent questions to ask your loan officer. It is helpful to know each of the alternative loan products and consider the terms and conditions of the VA mortgage. VA home loans offer the following advantages to the borrower. Make sure you know specifically whether such advantages are open to you with other types of loan.
Ask your lender the following questions to make the most fully informed decision you can:
Does my mortgage loan have a penalty for early payoff and what triggers that penalty?
What if I want to repay my loan with higher-than-required monthly payments? Are there special procedures I must follow to do so?
Are there special requirements to pay the loan off early? What are they?
Does this type of loan typically come with a balloon payment?
Please explain the terms and conditions of any such balloon payment.
Is this loan assumable? What are the requirements if I want to have the loan assumed?
Is there private mortgage insurance or a related premium required? How much?
How many units can I purchase with this type of mortgage?
Am I permitted to rent out the unused units as I see fit?
Are there restrictions on how I can use the property? (Airbnb, bed-and-breakfast, timeshares, vacation homes, or condo-hotel operations are all prohibited under VA loan rules).
You will also need to ask the lender to compare down payment requirements where applicable, ask about loan term requirements, and ask to compare interest rates on the different loan options you're reviewing.
Remember that a mortgage loan commitment involves monthly payment. That monthly payment is NOT limited to just the principal and interest on the loan. There are property taxes, homeowner or condo owner association fees that may be required, and you may need to use escrow to pay for some expenses associated with the home or the home loan.
Ask your lender if there are different requirements in such areas for the loan alternatives you seek and be sure to ask which type of loan or VA loan alternate the lender may have the most experience with where veterans are concerned.
---
Joe Wallace is a 13-year veteran of the United States Air Force and a former reporter for Air Force Television News
---
Most Popular VA Loans and Mortgages Articles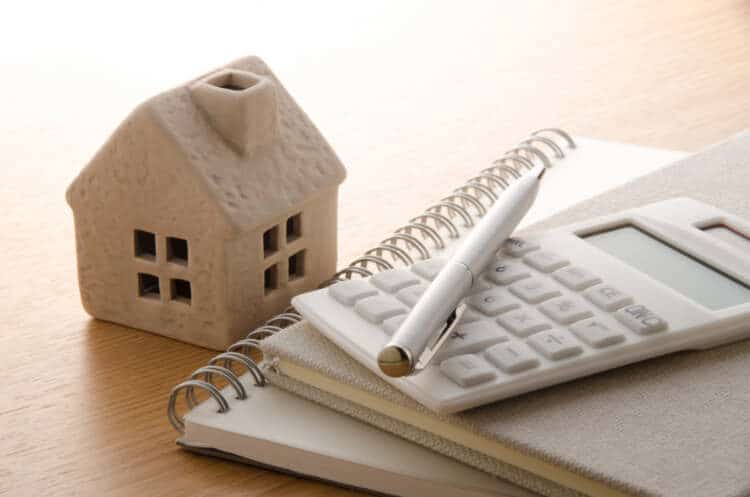 VA Loan Calculator – Estimate Monthly Mortgage Payments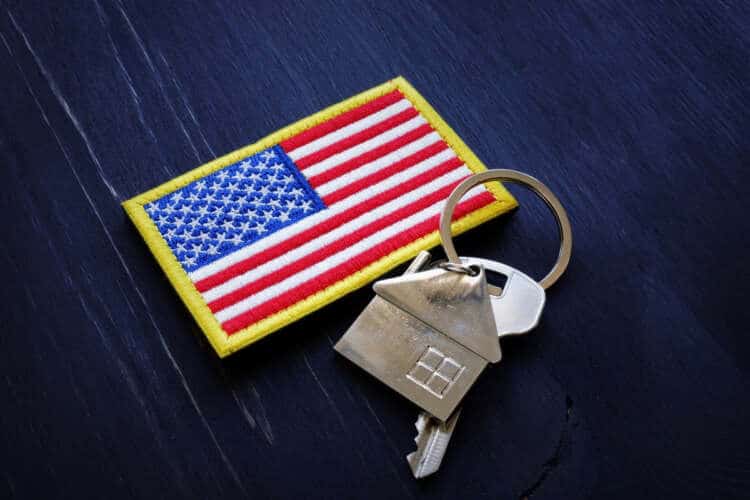 VA Loan Certificate of Eligibility (COE)
VA Loans for Children of Veterans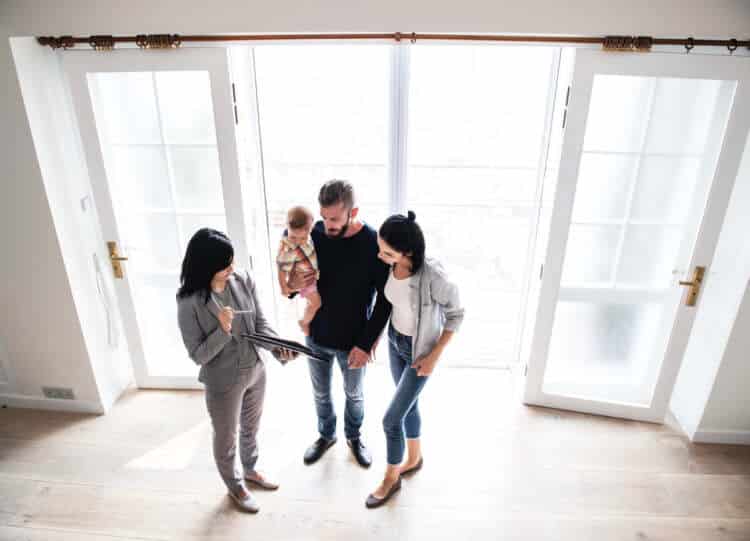 2023 VA Loan Limits by County
VA-Owned Properties for Sale