Should Veterans Choose an FHA Mortgage or a VA Loan?
Updated: January 3, 2023

Should a veteran choose an FHA mortgage over a VA loan? There are several reasons why a veteran might consider an FHA loan and some of those reasons may have to do with wanting to save VA mortgage entitlement for a later date, or an applicant might have already used up VA loan entitlement but need to purchase another property.
Whatever the motivation for comparing FHA to VA mortgages, there are some key aspects of both programs to be aware of before committing to one or the other.
We offer these aspects for comparison side-by-side, but be aware that features and requirements for both of these government-backed mortgage loans are subject to change due to legislation, Presidential directives, government regulatory modifications, etc.
FHA and VA Home Loans: Major Differences
The VA home loan has many advantages over conventional and FHA mortgages, but a change to the VA loan program effective on 1 January 2020 eliminated mortgage loan guaranty limits for VA home loans altogether.
That means no VA-imposed upper limit on the amount of money you can borrow with a VA mortgage. Prior to 2020, VA loans had by-county limits set based on Fannie Mae and Freddie Mac loan limits.
And that is one of the major differences between VA mortgages and FHA home loans; FHA loans for new purchases, construction, or rehab projects all have a by-county limit based on the Fannie and Freddie limits. VA loans do not.
Borrower and lender must negotiate the loan–if it exceeds a certain amount based on the VA's guarantee for a certain portion of the loan, you may be required to make up the difference in cash depending on circumstances.
Another major difference is that VA mortgages, as we'll discuss below, have no VA-required down payment whatsoever. No money down is a big advantage for a house hunter, and FHA mortgages cannot touch the no-money-down option. We go into more detail about the VA and FHA down payment requirements later in this article.
FHA and VA Home Loan Similarities
In many aspects, both VA and FHA mortgage loans are quite similar and have features that are almost identical in some ways.
Property Requirements
Both VA and FHA mortgages have specific property requirements. Some of those will be addressed below, but the most important thing borrowers need to know in this area initially is that both VA and FHA mortgages are only intended for:
Properties that are in the Continental United States, its territories, etc. VA and FHA home loans cannot be applied for in other countries to be used to purchase property outside U.S. government jurisdiction.
In general, VA and FHA mortgages cannot be approved for any property that is not taxable as real estate. That means that a mobile home must be fixed to a permanent foundation as a condition of loan approval, it means that an RV or a houseboat can never qualify for a VA or FHA mortgage because they do not legally qualify as real property.
You also cannot purchase a property that is not primarily residential in nature, or properties that have non-residential features that overpower the residential nature of the home. Non-residential use of the home is restricted to under 50% of the total floor space and may be further restricted by state or local zoning issues.
FHA and VA home loan rules do not override state or local laws, and local building code or other requirements. These regulations may factor in for any purchase of property that is not 100% residential in nature as well as those that are more typical suburban homes.
FICO Scores
Both loan programs have more forgiving credit requirements. The FHA has a FICO score range of 580 or better for maximum financing, but your lender may require a higher FICO score than that for the best interest rates and lowest down payment.
VA mortgage loan rules have traditionally refused to spell out any FICO score requirements at all, leaving those details to the lender. In the case of both mortgage loan programs, the fact that the loans are government-backed gives the lender more incentive to be flexible with credit score requirements.
In general, FICO score requirements for home loan programs are subject to change for a variety of reasons. You may also find that for some VA and FHA mortgages, certain programs may require higher FICO scores.
Higher Scores May Be Required For Some Loans
If you plan to have a home built for you using an FHA One-Time Close Construction loan, for example, your FICO scores will be given more scrutiny due to the more complex nature of the loan, the dollar amounts involved, etc. Lender standards will also play an important role in how these requirements are determined and enforced.
Occupancy Rules
Both VA and FHA mortgage loans and refinance loans generally require occupancy as a condition of home loan approval. FHA mortgages require at least one borrower obligated on the mortgage to occupy the home as the permanent, primary residence. VA mortgage loans require this, too.
FHA and VA cash-out refinance loan options both require occupancy. However, an important difference for VA borrowers is that the VA home loan program does NOT require occupancy for VA Interest Rate Reduction Refinancing Loans (VA IRRRLs).
For VA IRRRLs, the borrower is only required to certify that the home WAS used as the primary residence before applying for the new loan.
Interest Rates
VA and FHA mortgage loan rules are clear-neither government agency is responsible for setting or regulating interest rates for government-backed mortgages.
The borrower and the lender must negotiate the interest rate on the loan and your credit scores, repayment history, employment record, and other variables may factor into what your lender is willing to do for you in the interest rate department.
The only thing close to a regulation for interest rates on these government-backed mortgage loans is language found in both VA and FHA regulations requiring that the rates, expenses, fees, and other charges that must be paid by the borrower should be "reasonable and customary" compared to similar home loan products.
VA and FHA Mortgage Loan Programs That Are Similar
Both FHA and VA mortgages may allow the purchase of a mobile home, a farm home (under the right circumstances), a condo unit, a suburban house, a mixed-use property that has at least 50% of the floor space dedicated to residential purposes (a percentage that is subject to change based on current legislation, government policy, or other variables), and/or multi-unit properties up to four units.
VA Home Loan Benefits Versus FHA Loan Benefits: The Down Payment
FHA mortgages require a minimum 3.5% down payment that is calculated on the adjusted value of the property. The down payment requirement states that other expenses for the mortgage loan such as lender's fees, appraisal fees, and closing costs cannot be considered part of the down payment.
FHA loan down payments are completely separate from any other closing costs associated with a real estate loan.
VA mortgage loans as a rule do not require any down payment, but there are circumstances where one may be required due to lender standards for certain FICO score ranges, credit history issues, etc.
When A VA Home Loan Down Payment May Be Required
You may also be required to pay up front in cases where there is a difference between the appraised value of the real estate and the asking price-the borrower cannot be forced to close the deal in such cases.
There is something called the VA Escape Clause which forbids the lender and seller from compelling the buyer to complete the transaction when the loan amount is lower than the asking price. The borrower is free to choose the property regardless but is required to pay the difference between the asking price and the loan amount in cash. This cannot be financed.
VA Home Loans Versus FHA Home Loans: Mortgage Insurance
The VA home loan program itself does not require either private mortgage insurance or mortgage insurance premiums. Your individual lender may or may not require such insurance. FHA mortgages, on the other hand, require an Up-Front Mortgage Insurance Premium (UFMIP) and a mortgage insurance premium (MIP, not to be confused with Private Mortgage Insurance or PMI). The amount of this expense will vary depending on a variety of factors.
For FHA mortgages the borrower has the option to finance the UFMIP up front or pay the entire amount in cash. You are not permitted to partially finance the UFMIP.
FHA Loans Versus VA Mortgages: Funding Fees
Most home loans feature a funding fee, and the VA mortgage is no exception. FHA mortgages use the UFMIP and MIP fees as the funding fee, while VA mortgages have a funding fee that is very different, mostly due to the existence of an exception for borrowers who receive or are eligible to receive VA compensation for service-connected medical conditions.
Anyone who receives or is eligible to receive such payments may apply for an exemption to the VA funding fee.
Changes to the VA loan program that started effective Jan. 1, 2020 include a revised funding fee and funding fee structure (Guard and Reserve members pay the same funding fee starting in 2020 as active duty members). Other program changes include allowing certain Purple Heart recipients (who receive the honor prior to loan closing) to have their VA loan funding fee waived.
If you are currently being evaluated for a VA medical claim but do not have an official VA claim decision on the books just yet, you may be required to pay the fee as though you were not exempt and apply for a refund once the VA has updated your records.
Know that such refunds are NOT AUTOMATIC and MUST be applied for-ask your lender how to proceed if this situation applies to you.
VA Loan Funding Fees: Updated
The Blue Water Navy Vietnam Veterans Act changed VA loan funding fees. Before the changes, which took effect on Jan. 1, 2020, there were different rates for active duty, Guard, and Reserve members, with a higher fee required for second-time or subsequent use of the VA loan benefit.
All applicants approved for a VA home loan pay the funding fee UNLESS the applicant is exempt because they receive or are eligible to receive VA compensation for service-connected disabilities or a recipient of the Purple Heart.
First-time use with no money down – 2.15%
5 percent down – 1.5%
10 percent down – 1.25%
Second-time use VA loan funding fees are as follows:
First-time use with no money down – 3.3%
5 percent down – 1.5%
10 percent down – 1.25%
VA Loan Funding Fee Exemptions
Veterans with service-connected disabilities and surviving spouses may be exempt from the VA loan funding fee. Who is exempt?
Veterans receiving VA compensation for service-connected disabilities.
Veterans entitled to receive VA compensation for service-connected disabilities, but receive retirement pay or active service pay instead.
Surviving spouses of veterans who died in active service or from a service-connected disability.
Service members on active duty who provide (on or before the date of loan closing) evidence of having been awarded the Purple Heart.
VA Loan Limits: A Thing Of The Past
The VA loan rules changed (effective on 1 January 2020) to eliminate mortgage loan guaranty limits.That means no VA-imposed upper limit on the amount of money you can borrow with a VA mortgage. Prior to 2020, VA loans had by-county limits set based on Fannie Mae and Freddie Mac loan limits. Keep in mind that the VA only guarantees a portion of any home loan approved in the VA loan program.
FHA Versus VA Mortgage Loans: Loan Entitlement And Uses For The Mortgage
The FHA home loan program does not establish entitlement to use it, nor does it regulate how many times you can apply for an FHA mortgage. That does NOT mean you are permitted to buy as many properties as you want with an FHA loan.
The FHA Single-Family Home Loan program is intended to support borrowers who are purchasing primary residences for personal occupancy; it is not for investment properties, time shares, bed-and-breakfasts, Air b-n-b type businesses, or any "transient occupancy" operation where tenants rent for fewer than 30 days at a time.
FHA mortgages can be used to buy multi-unit homes and the borrower is free to rent out the unused units in the property. The same is true for VA mortgage loans. Both loan programs allow you to be an on-site landlord, but not an off-site one. You must live in the home you buy with the FHA mortgage or VA loan.
VA mortgage loans DO feature a set amount of entitlement-you can use up to 100% of your VA home loan entitlement to buy a home and you can apply to have that entitlement restored once your home is paid in full, refinanced in certain circumstances, or sold.
You do NOT need your full entitlement when applying for a VA Interest Rate Reduction Refinance Loan-this is a refinance mortgage option intended to help borrowers reduce their monthly payments and/or interest rate, or get out of an adjustable rate loan and into a fixed-rate mortgage.
You DO need to apply for restored entitlement or use existing entitlement when applying for a VA cash-out refinance loan.
Basic Observations About FHA Purchase Loans Versus VA Home Loans
In some ways, FHA and VA loans are very similar. They are both government-backed, offer reduced risk to the lender, and more support for the borrower.
Early Payoff Penalties Prohibited
Both VA and FHA mortgages prohibit a penalty for early payoff of the loan. Compare that feature to some conventional loans and you may soon learn whether a government-backed loan is better for you with such built-in consumer protections.
Streamline Refinancing Options
VA and FHA mortgage loans both feature the ability to apply for a Streamline Refinance loan (The VA IRRRL mentioned above and the FHA Streamline Refinance equivalent), which is an advantage you may find over certain conventional loans.
No Government-Required Credit Check For Streamline Refinance Loans
VA IRRRLs (also sometimes known as a VA Streamline) and FHA Streamline Refinance loans both feature no government-required credit check or appraisal except under specific circumstances. VA and FHA Streamline refinances generally require a tangible benefit to the borrower in the form of a lower payment, interest rate, getting out of an adjustable rate loan, etc.
Excess Cash Back To The Borrower Prohibited
Neither VA or FHA mortgages permit cash back to the borrower in excess of $500 except in the form of legitimate refunds for money paid up front and later financed into the loan. You are not allowed to apply for more home loan than is required for the purchase of the property with the intent of pocketing the difference-federal law prohibits this practice.
VA Funding Fees and VA Funding Fee Waivers
Veterans may find the VA loan more preferable to the FHA counterpart for any number of reasons, but one of the most compelling is the waiver of the VA Loan Funding Fee for disabled military members and certain Purple Heart awardees (see above).
With more service members than ever coming back from duty with service-connected injuries, medical issues, mental health needs, and related issues, the waiver of the VA funding fee is a big help. Such savings are not possible with the FHA equivalent and for many that is a major factor in making the decision to go with a VA mortgage instead.
---
Joe Wallace is a 13-year veteran of the United States Air Force and a former reporter for Air Force Television News
---
Most Popular VA Loans and Mortgages Articles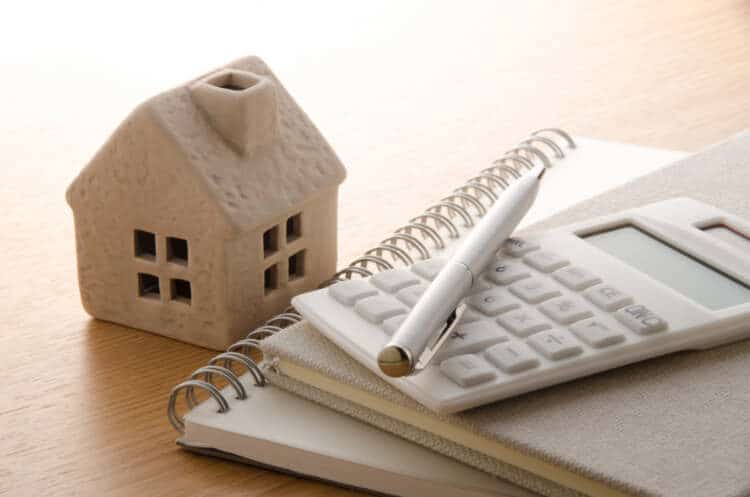 VA Loan Calculator – Estimate Monthly Mortgage Payments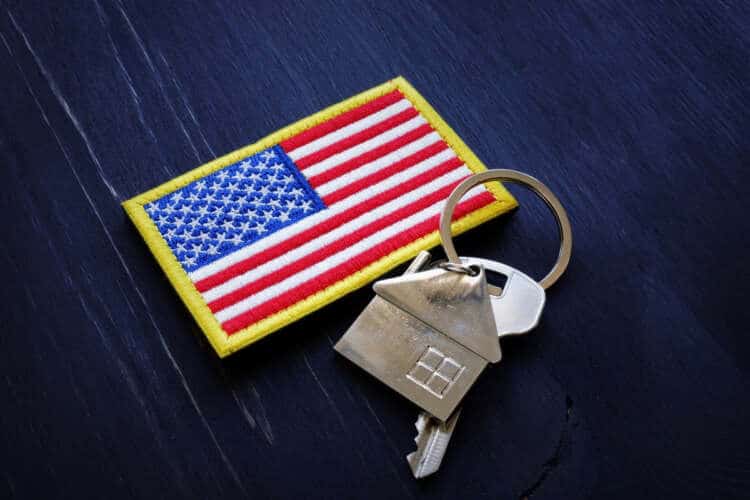 VA Loan Certificate of Eligibility (COE)
VA Loans for Children of Veterans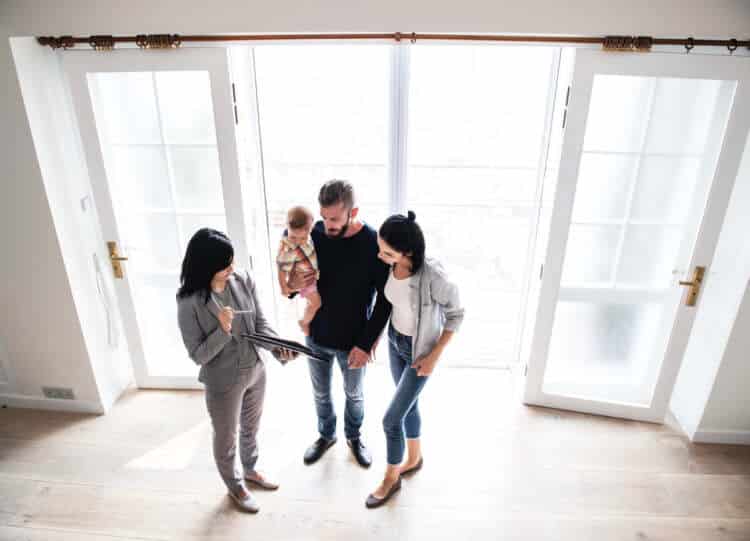 2023 VA Loan Limits by County
VA-Owned Properties for Sale