Federal Housing Administration (FHA) Loans
Updated: April 28, 2022

Why would a veteran consider Federal Housing Administration (FHA) loans instead of the VA loan benefit? There are many reasons; the borrower has already used up their VA home loan entitlement or wants to save it for later are two common ones.
What should veterans know about the differences between VA and FHA home loans?
VA Mortgage Loans And FHA Home Loans: Similarities
VA and FHA mortgages are both government-backed mortgage loan programs. That means that the government guarantees a portion of each VA and FHA loan making it easier for the lender to justify the credit risk. The government agrees to reimburse the lender for a certain portion of the loan amount should the borrower default on the loan.
Credit Checks And Credit Scores
Both VA and FHA home loans require the usual credit checks and employment verification, but these loans have more forgiving credit terms and feature lower interest rates than their conventional loan counterparts.
Borrowers are required to financially qualify for FHA and VA mortgages the same way they would qualify for conventional loans, but in the case of FHA and VA mortgages you will find the terms are more lenient and credit score requirements may be lower depending on the lender, the housing market, etc.
FHA and VA Energy-Efficient Mortgages
VA and FHA mortgages both include the ability to apply for extra money for approved energy-efficient upgrades to the property. That extra money is known as an Energy Efficient Mortgage or EEM for short. You are not given cash back for unapproved purposes with an EEM–all funds administered through this add-on to the loan must be used for approved upgrades and nothing else.
Streamline Refinancing
These two loan programs also feature something called a Streamline Refinance, which means that you can refinance your existing VA mortgage (or the FHA loan equivalent) with no VA or FHA-required credit check or appraisal. The VA and FHA Streamline programs are designed to give the borrower some form of a benefit such as a lower interest rate or monthly mortgage payment.
Early Payoff Is Not Penalized
Borrowers who pay VA or FHA mortgages off early cannot be penalized for doing so.
FHA and VA Loans: Not Need-Based
Some assume that FHA mortgages have income limits or purchase price caps. However, FHA and VA mortgages are alike in that these are NOT need-based mortgages and you cannot earn "too much money" to qualify. Some confuse the FHA loan program with the USDA mortgage loan program which IS need-based and DOES feature income limits and purchase price restrictions.
Both VA and FHA mortgages require occupancy–you cannot purchase a home you don't intend to occupy as your primary residence, and neither program allows you to buy investment property, non-residential property, or property where the residential nature of the home is compromised.
VA Mortgage Loans And FHA Home Loans: Differences
The VA loan program differs from the FHA mortgage loan program in some important ways. The main ones are covered below.
Mortgage Loan Limits
FHA mortgages have loan limits established by county. There are high-cost areas, typical areas, and low-cost housing markets, all identified by zip code. The FHA loan limits for your area will vary depending on whether you want to buy or build a single-unit property or a multi-unit home. Basically, the limit increases depending on the number of living units.
Until 2020, the Department of Veterans Affairs also recognized loan limits, but in 2020 the practice of assigning loan limits to VA loans (at the VA level) was eliminated and technically speaking there is no upper limit to a VA mortgage.
Does that mean you can borrow as much as you want when using a VA mortgage?
No, it does not. Your participating lender will be responsible for establishing the loan limit and you will negotiate it with them.
One thing you cannot do with a VA mortgage OR FHA loan? Apply for more money than you need to purchase the home and expect to get the remainder in cash at closing time. This will not happen for either VA mortgages or FHA loans in spite of the lack of an upper limit established by the VA for its mortgage loan program.
Cash back to the borrower under either program is generally reserved for refunds, and for those who apply for VA or FHA cash-out refinance loans.
Down Payments
One of the major differences between a VA mortgage and an FHA home loan is the down payment requirement. VA mortgages typically have no down payment–the zero money down home loan option is a rare thing indeed and makes the VA mortgage a very attractive one for most borrowers. However, the FHA mortgage loan down payment requirement is very low. FHA loans required a minimum borrower investment of 3.5% of the adjusted value of the home. VA mortgages do not require any money down unless the borrower does not financially qualify for 100% financing.
That said, VA borrowers who do make a down payment find an advantage in the form of a reduced VA loan funding fee (depending on the amount of the down payment).
Mortgage Insurance Premiums
The FHA home loan requires an Up Front Mortgage Insurance Premium paid at closing time, and a monthly mortgage insurance payment that is part of your monthly obligation. VA mortgages do not feature mortgage insurance requirements in the VA Lender's Handbook.
FHA home loans will feature mortgage insurance for either 11 years or the lifetime of the loan in most cases; you will need to discuss how to arrange your loan to end the mortgage insurance premium after 11 years should you wish to explore that possibility.
Funding Fees
VA and FHA mortgages both feature funding fees. The main difference in this area between VA and FHA loans? Borrowers are obligated to pay a VA Loan Funding Fee (separate from the lender's fee) but those who receive or are eligible to receive VA compensation for service-connected medical issues are eligible to apply for an exemption.
The VA Loan Funding Fee is charged to veterans who are NOT exempt in order to avoid a taxpayer burden through the VA loan program.
Seller Contributions
Both VA and FHA mortgages allow the seller to provide financial assistance with closing costs. There is a difference between the two programs in this department–the amount of money the seller may provide without violating rules designed to prevent "inducements to purchase."
FHA loans have a six percent cap on seller contributions, sometimes referred to by industry professionals as "seller concessions." VA mortgages cap seller concessions at four percent.
FHA Or VA?
Buying a home with a government-backed mortgage has advantages, even if you are required to make a down payment. Choosing a VA or FHA mortgage may come down to how much entitlement you have on your VA mortgage benefit, whether or not you want to use that entitlement, and whether or not you have a co-borrower.
VA loans don't require all parties involved in the transaction (as borrowers) to be veterans or currently serving military members. However, the VA will ONLY back the servicemember's portion of the loan when applying for a mortgage with one or more non-military co-borrowers. There is an exception to this in cases where the veteran is buying a home with a legally married spouse.
FHA mortgages naturally have no such distinction–military borrowers and civilian co-borrowers (or loan applicants with no military connection at all) are free to apply for an FHA mortgage with any other financially qualified applicant.
Both loan programs require a participating lender and both types of loans should be applied for after you have shopped around for a lender that can work with you and help you meet your financial goals and needs for the new home.
---
Joe Wallace is a 13-year veteran of the United States Air Force and a former reporter for Air Force Television News
---
Most Popular VA Loans and Mortgages Articles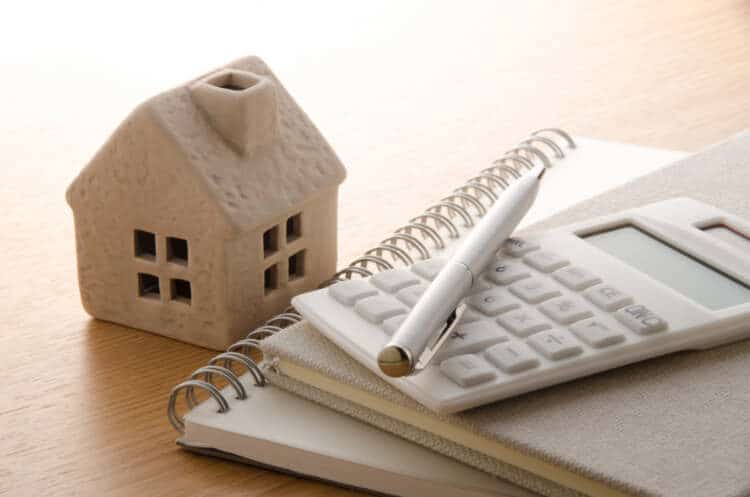 VA Loan Calculator – Estimate Monthly Mortgage Payments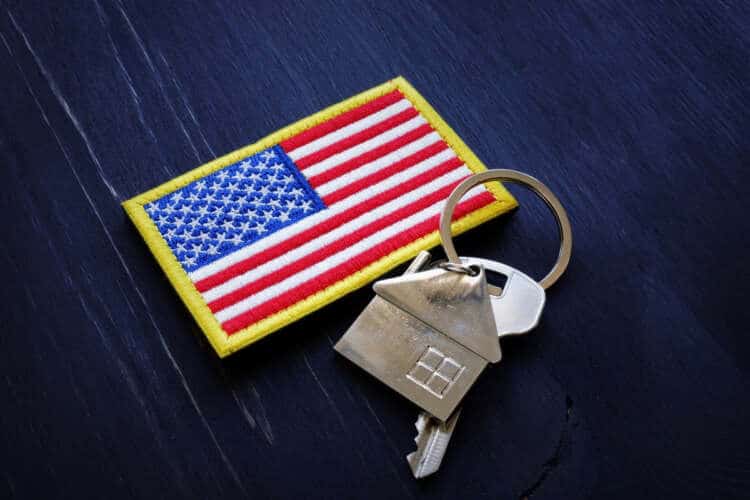 VA Loan Certificate of Eligibility (COE)
VA Loans for Children of Veterans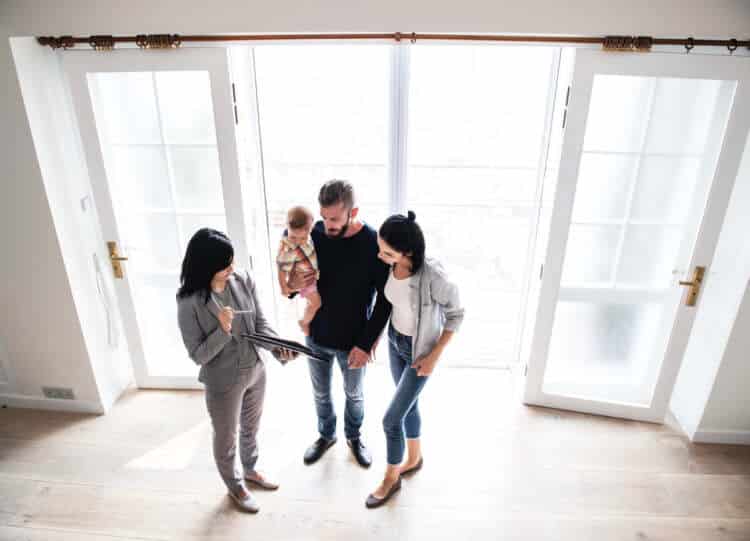 2024 VA Loan Limits by County
VA-Owned Properties for Sale