VA Loans and Disability Rating
Updated: September 20, 2023
Disability Ratings and VA Loans
Following military service, VA loans offer veterans a great path to homeownership. But, a lot of questions exist about how disability ratings affect access to these loans. As such, we'll use this article to review considerations surrounding VA loans and disability rating.
Specifically, we'll discuss the following:
VA Loan Overview
Veteran Disability Rating
How Disability Rating Affects VA Loan Qualification
Disability Rating Benefits with VA Loans
VA Loan Considerations for 100% Disabled Veterans
Final Thoughts
VA Loan Overview
The VA loan originated as part of the 1944 Servicemen's Readjustment Act – unofficially known as the GI Bill. To encourage homeownership, this act created an affordable mortgage option for veterans. Today, the Department of Veterans Affairs (VA) administers this loan program. But, the VA doesn't actually lend money. Instead, it guarantees a portion of each VA loan issued by VA-approved lenders (e.g. banks, credit unions, mortgage lenders, etc.).
This VA guarantee reduces risk for lenders. As a result, VA loans offer the following outstanding terms:
Put simply, the VA loan lets veterans buy homes without needing to save tens of thousands of dollars for a down payment.
Veteran Disability Rating
Clearly, the VA loan provides an outstanding home buying option for veterans. Unfortunately, though, a lot of confusion exists about how a veteran's disability rating affects his or her ability to use the VA loan. Before addressing this issue directly, we need to provide a brief overview of how veteran disability ratings work.
Military service can beat you up – physically and mentally. The VA recognizes the tremendous toll service can take on veterans, and it offers disability compensation to help. Conceptually, veteran disability works like this: if you incurred injuries – mental or physical – while serving, the VA will pay you money to compensate you for these injuries following your service.
After the VA reviews your medical documentation, it will determine whether or not you have a service-connected disability. If so, it will assign you a disability rating based on the severity of that disability. These disability ratings range from 0% to 100%. The higher the disability rating, the more the service-connected disability decreases your health and ability to function.
This disability rating affects veterans in two primary ways. First, your rating level determines how much the VA will pay you every month in disability compensation. For example, a veteran with an 80% rating will receive more disability pay than one with a 30% rating. Second, this disability rating can determine eligibility for other veteran-related benefits like health care access at the VA.
How Disability Rating Affects VA Loan Qualification
The fact that disability rating level can impact some VA benefits causes confusion with the VA loan. More precisely, veterans hear this and incorrectly conclude that they need to have a certain disability level to use the VA loan. This is false.
While veterans do need to meet certain requirements to use the VA loan, having a disability rating is not one of them. In other words, as long as you meet the VA's eligibility requirements, you can use the VA loan – with or without a disability rating. However, one situation exists where having a disability rating can speed up your service requirement qualification.
To qualify for the VA loan, veterans must have been discharged under other than dishonorable conditions (e.g. honorable, under honorable conditions, or general). Case-by-case exceptions exist to this discharge status requirement, though. Additionally, veterans need to have completed the following active duty service time:
24 continuous months, or
The period (at least 90 days) you were ordered to active duty, or
At least 90 days if discharged for hardship, force reduction, or government convenience, or
Less than 90 days if discharged for a service-connected disability
As this final bullet illustrates, veterans may be able to qualify for VA loan eligibility with less than 90 days of active service if discharged due to a service-connected disability.
Disability Rating Benefits with VA Loans
When it comes to using the VA loan, no inherent drawbacks exist to having a disability rating. However, having a VA disability rating does provide some outstanding VA loan benefits. Of note, veterans with disability ratings have the following advantages:
Income: To qualify for a VA loan, you need to prove to the lender that you receive enough income to pay back the loan (income amounts vary with the size of the loan and other personal financial information). Veterans receiving disability compensation can use that money to help meet lender income requirements.
Funding fee: To help offset the costs of the VA loan program, the VA charges veterans a one-time funding fee when they use the VA loan. Depending on the type of loan, this fee ranges from 0.5% to 3.3% of the total loan amount – potentially thousands of dollars. Veterans receiving VA compensation for a service-connected disability do not need to pay this fee.
Property tax exemptions: Some states exempt veterans with disability ratings from paying real estate property taxes. If you qualify, you will not need to pay a portion of each monthly loan payment to a tax escrow account. This can save you tens of thousands of dollars while living at your home. (NOTE: This is a state-by-state program, so you'll need to research your state's rules to see if you qualify).
VA Loan Considerations for 100% Disabled Veterans
Property Tax Considerations
Certain VA loan considerations relate specifically to veterans with a 100% permanent and total disability rating. The VA has determined that these veterans A) have a 100% service-connected disability, and B) that disability rating will not be reviewed in the future, that is, it's permanent.
Many states base their property tax exemptions on this 100% permanent and total disability rating. For example, in Virginia, not all veterans with disability ratings are exempt from paying real estate property taxes. Only veterans with 100% permanent and total status receive this exemption.
Veterans Deemed Incompetent
Additionally, veterans with a 100% permanent and total disability rating may be deemed incompetent by the VA. In these situations, the VA has determined that a veteran cannot manage his or her own affairs due to severe injury, medical conditions, or mental disorders. Accordingly, the VA appoints a fiduciary to receive the veteran's disability compensation.
If deemed incompetent, a veteran can still qualify for a VA loan, but it requires some more paperwork. Of note, in these situations, the veteran's fiduciary representative will likely be the one applying for the VA loan on the veteran's behalf. To close on this sort of VA loan, the VA-approved lender will need to:
Notify the buyer and the seller that the transaction needs to be reviewed by the VA Fiduciary Unit (this review could take more than 30 days).
Submit the case to the VA Regional Loan Center for approval prior to underwriting.
The VA will then review the case to confirm that the purchase is in the veteran's best interests. If not, the lender will be notified and instructed not to proceed. If the transaction is determined to be in veteran's best interests, the VA and lender will move forward with underwriting to confirm that the veteran can, in fact, financially qualify for the VA loan.
Final Thoughts
Veterans should not let confusion about disability ratings prevent them from pursuing a VA loan. The government authorized this outstanding benefit for all eligible veterans – not just ones with service-connected disabilities. However, as this article illustrates, a disability rating may help you during the VA loan process.
---
Maurice "Chipp" Naylon spent nine years as an infantry officer in the Marine Corps. He is currently a licensed CPA specializing in real estate development and accounting.

---
Most Popular VA Loans and Mortgages Articles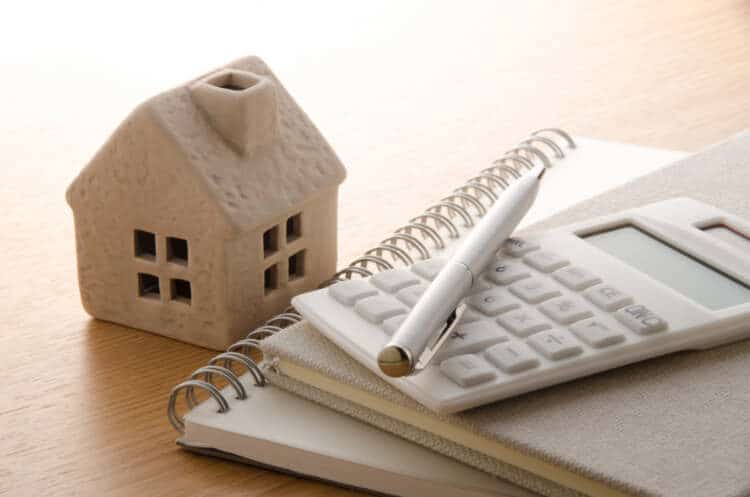 VA Loan Calculator – Estimate Monthly Mortgage Payments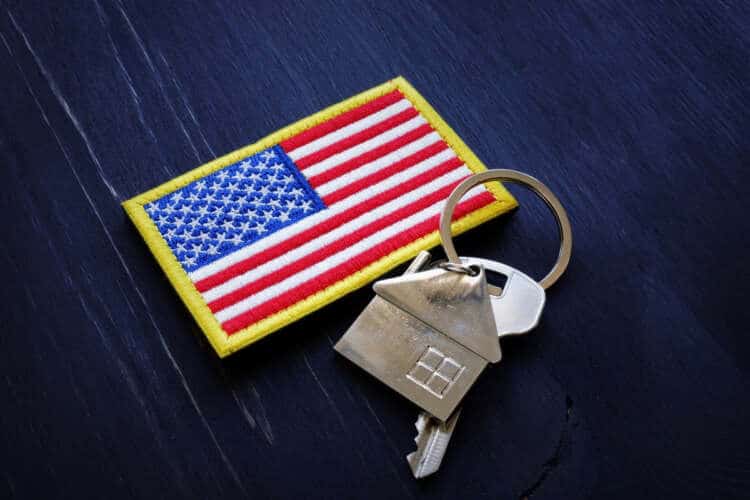 VA Loan Certificate of Eligibility (COE)
VA Loans for Children of Veterans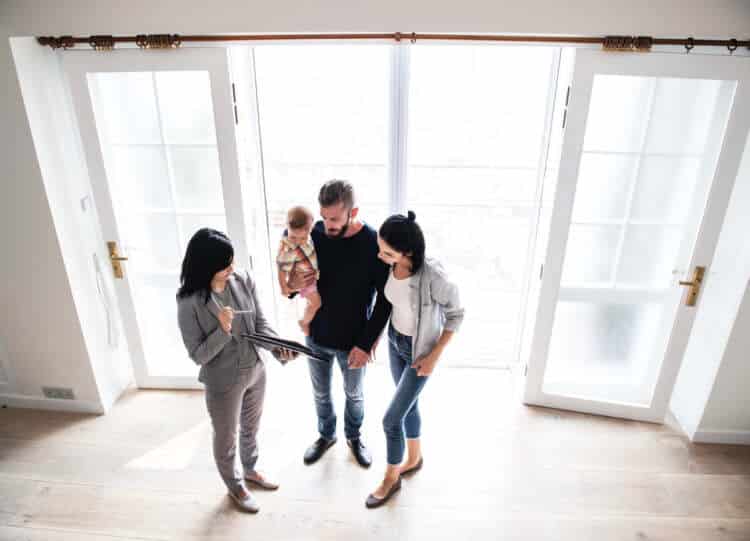 2023 VA Loan Limits by County
VA-Owned Properties for Sale