VA Loan Options For Qualifying Disabled Veterans
Updated: March 21, 2023

There are several VA home loan options for qualifying disabled veterans who wish to adapt their homes to meet their needs. VA home loan buyers can find several ways to save money when purchasing a home, whether it's a VA mortgage with waived funding fees, grants to modify a home to make it more accessible, and temporary grants that allow qualifying veterans to modify a home they reside in on a non-permanent basis (owned by a family member.)
However, some of the programs require qualifying criteria that go beyond simply having a VA disability rating. Here's a breakdown of benefit criteria for VA home loan buyers with disabilities:
VA Home Loan Benefits For Disabled Veterans: The VA Loan Funding Fee Waiver

In general, veterans with or without VA-rated disabilities or service-connected medical issues may apply for a VA mortgage as soon as they have met the standard qualifications of service years (dependent upon the branch and type of service.)
The VA Loan Funding Fee is a governmental fee added to every VA purchase or refinancing to cover the Department of Veteran Affairs costs and expenses to run the VA home loan program.
Percentages range from 1-3% and depend on your military status and down payment. For those who are not exempt, the VA loan funding fee must be paid in cash at closing time or financed in its entirety into the loan amount.
There are some who are exempt from paying this fee. The list of those who may apply to claim an exemption from the VA loan funding fee includes people who receive or are eligible to receive VA compensation for VA rated medical issues. As of Jan. 1, 2020, active duty Purple Heart recipients who provide documentation of the award to the lender before the loan closes may also qualify for a VA loan funding fee exemption. Such exemptions are not automatic and must be applied for. Talk to your lender about the exemption process for more information.
How much is waived? That will depend on whether you are a first-time borrower, repeat borrower, on active duty or Reservist.
Who Is Exempt From The VA Loan Funding Fee
The complete list of those exempt from paying the VA loan funding fee includes:
Veterans receiving VA compensation for a service-connected disability, OR
Veterans who would be entitled to compensation for a service-connected disability if not for retirement or active duty pay, OR
Surviving spouses of veterans who died while serving in the military or from a service-connected disability, OR
Active duty Purple Heart awardees who provide evidence of the award to the lender before the loan's closing date.
Claiming A VA Loan Funding Fee Exemption
If you wish to claim your funding fee exemption, check your VA Certificate of Eligibility (your loan officer will help you obtain one if you need help) to make sure it reflects your exempt status.
Notify the lender and call their attention to the section titled "conditions" that shows your exempt status.
Disabled Veterans Who Need To Claim A VA Loan Funding Fee Refund
However, the VA loan funding fee exemption is NOT automatic. An application must be sent. Veterans who are still waiting on the VA's claim decision may be required to pay the funding fee. The exemption is not official until the claim decision is made and reflected in your records.
Those who must pay the fee while waiting for the VA to decide on their claim may request a VA loan funding fee refund as soon as the official VA record is updated to reflect your VA loan funding fee exempt status.
The VA must update the medical records AND the veteran's VA Loan Certificate Of Eligibility to show "exempt" status. The VA official site reminds applicants, "The effective date of the disability compensation must be retroactive to a date prior to the date of loan closing."
Disabled veterans who need to apply for this refund should contact their loan officer as soon as possible to discuss what procedures are acceptable at that financial institution. You can also contact your nearest VA Regional Loan Center at (877) 827-3702 to request a refund.
Changes To VA Loan Funding Fee Refund Policy You Should Know
The previously mentioned "Purple Heart Clause" for VA loan funding fee exemptions became effective on 1 January, 2020. Other changes to the VA loan program in 2020 include the structure of the funding fee itself (see below).
The VA Loan Funding Fee Structure
The Blue Water Navy Vietnam Veterans Act was signed into law in 2019, changing the structure of VA loan funding fees.
The VA loan funding fee for forward loans favors first-time VA loan borrowers making a down payment of at least 10%. VA home loans typically have no down payment requirement, but borrowers who choose to make one get the benefit in lower VA loan funding fees.
The amount of the fee is based on the following scale:
First-time use with no money down – 2.3%
5 percent down – 1.65%
10 percent down – 1.4%
Second-time use VA loan funding fees are as follows:
First-time use with no money down – 3.6%
5 percent down – 1.65%
10 percent down – 1.4%
VA Loan Funding Fee Refund Policy
VA funding fee refunds that happen on or after July 1, 2019 are paid "directly to the Veteran, regardless of the loan balance."
That is a change from previous VA loan policy that directed lenders to apply any VA funding fee refund directly to the loan balance if the borrower financed the VA loan funding fee instead of paying it in cash.
As of July 2019, all funding fee refunds are paid to the borrower regardless of whether the fee was financed or paid up front in cash.
VA Grants For Disabled Veterans
Specially Adapted Housing (SAH) Grant
Veterans with qualifying service-connected medical issues may be eligible to apply for a VA grant to help them live "independently in a barrier-free environment" according to the VA official site. These grants may be used to build, buy, or modify homes as described below.
Construct a specially adapted home (on land to be purchased by the veteran)
Build a home on land already owned (must be considered "suitable for specially adapted housing")
Remodel an existing home with an appropriate structure for specially adapted housing
Use the grant to pay down the principal mortgage balance of an adapted home already purchased without a VA grant
The dollar amount for these grants may change from year to year. One VA publication for a given year lists the grant award amount for that year at approximately $85,000. These funds cannot be used for any purpose other than to build or modify a home for special adaptive needs.
There is also a cap on how many veterans can receive these grants each year. It is best to apply as early as possible once you know you will need these funds to adapt a home.
 Special Housing Adaptation (SHA) Grant
SHA grants, like the SAH grant above, are designed to help qualifying veterans with disabilities adapt or purchase a home that is or will be made accessible to the veteran. SHA grants can be used to do the following:
Adapt an existing home the veteran already owns (must be a primary residence)
Adapt an existing home a veteran's family member owns where the vet will live
Adapt a home the veteran or family member intends to purchase (primary residences only)
Facilitate the purchase of a home already adapted (primary residences only)
The term "primary residence" in this context means the home where the veteran will live full-time. No timeshares, no investment properties, no vacation homes, etc.
This grant is open to veterans with the following qualifying conditions:
Blindness in both eyes with 20/200 visual acuity or less, OR
Loss of both hands, OR
Loss of use of both hands, OR
Certain severe burn injuries, OR
Certain severe respiratory injuries
 The dollar amount of these grants may change from year to year. At the time of this writing the grant amount was just over $17,000.
 Temporary Residence Adaptation (TRA) Grant
Eligible veterans and service members residing for a short time (or who will be soon) in a home owned by a family member may qualify for a TRA grant. The grant is intended to temporarily modify the home to meet the needs of the veteran's disability. TRA grant funds include the following special rules you should know before applying:
TRA grants are not deducted from the total grant funds available to the applicant (see the programs above)
TRA grants ARE deducted "from one of the three usages available to the Veteran or service member" (up to three grant "usages" per property may be permitted between the various programs)
If you need more information or want to apply, contact the VA at [email protected] or by phone at (877) 827-3702.
 VA Home Improvements and Structural Alterations Grant (HISA Grants)
HISA differs from the others mentioned above as it is open to veterans who have service-connected medical issues AND vets who have disabilities that are NOT related to military service.
You can be retired or separated from military service to apply OR you can apply for a HISA grant as an active duty service member. Program regulations are always subject to change. Be sure to check with the VA before applying to see if there are new changes to the rules you should know about, especially if you are still on active duty.
Applicants are permitted to request a HISA grant, AND either a SAH or SHA grant (see above). Those who have service-connected disabilities may qualify for home improvement benefits up to $6,800 at the time of this writing.
Non-service-connected disabilities may qualify for home improvement benefits at or near $2,000 at the time of this writing.
HISA grants can potentially be used for properties that are owned by the veteran or rented by the veteran. The grant can only be used for approved improvements and the application package must include:
A prescription written or approved by a VA physician
The beneficiary's name, address and telephone number
Description of the improvement or structural alteration
The diagnosis and medical justification for the improvement or structural alteration
Renters must also provide signed and notarized authorization from the owner
A written itemized estimate that includes labor costs, permits, inspections, and other requirements
Color photographs of the home where improvements will be made
What You Should Know Before Choosing A Grant
Depending on circumstances, veterans with disabilities can be approved for up to three VA grants on a single property. You will need to discuss your eligibility for these grants with a VA representative.
Fill out and submit VA Form 26-4555 via eBenefits.va.gov or call 1-877-827-3702. A claim form will be mailed to you from the Department of Veterans Affairs.
---
Joe Wallace is a 13-year veteran of the United States Air Force and a former reporter for Air Force Television News.
---
Most Popular VA Loans and Mortgages Articles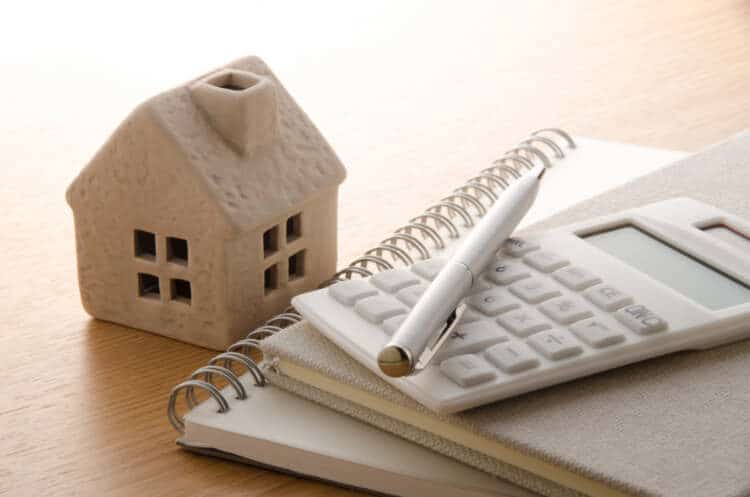 VA Loan Calculator – Estimate Monthly Mortgage Payments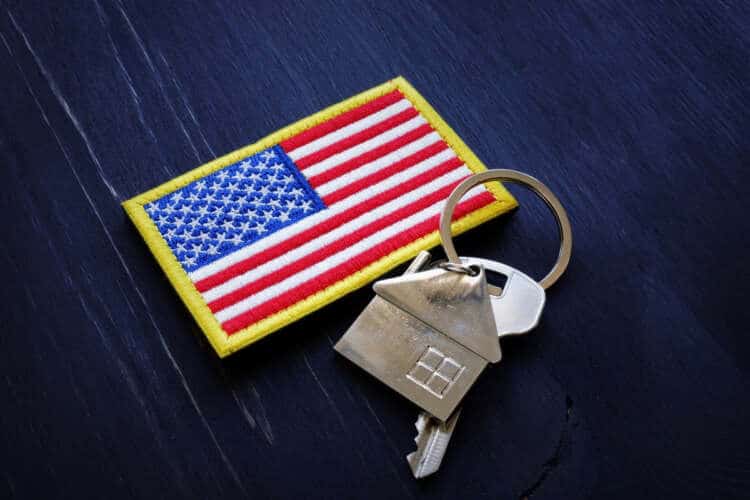 VA Loan Certificate of Eligibility (COE)
VA Loans for Children of Veterans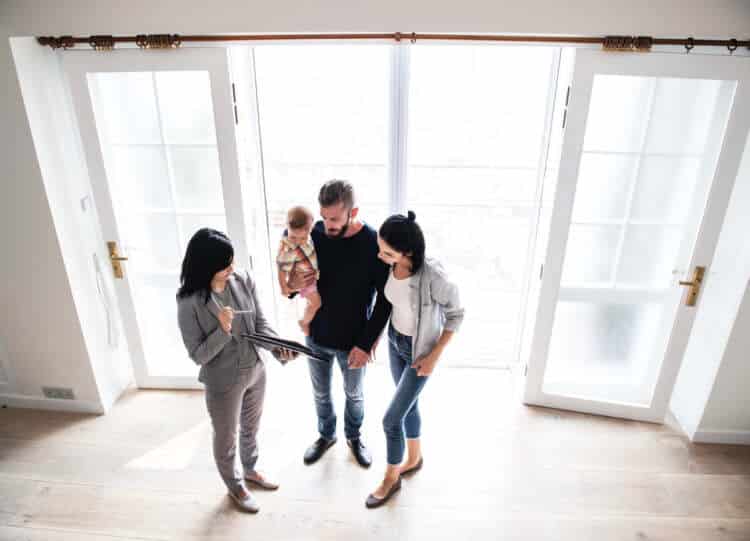 2023 VA Loan Limits by County
VA-Owned Properties for Sale