FAQs About VA Home Loans
Updated: October 2, 2023
VA home loans provide active duty military members and veterans with the opportunity to purchase a home at competitive rates, and often with no money down. Most of the time, a VA loan is the best way for service members and veterans to purchase a home, but it does come with conditions. Knowing the facts about VA home loans will help determine whether buying a property with this type of loan is the best option for your family.
Eligibility
In order to apply for a VA loan, you must obtain a Certificate of Eligibility (COE) from the Department of Veterans Affairs (VA). You can request a copy of your COE directly through your lender or online through the VA. This convenient process allows private mortgage lenders to quickly assess whether you are VA loan eligible.
In addition to receiving a Certificate of Eligibility for a VA loan, the property you purchase must meet certain requirements in order to be VA loan eligible. Many foreclosures or properties that would qualify as fixer-uppers do not meet the VA's minimum property requirements. These guidelines prioritize the structural integrity of the home and help ensure a comfortable living space for its occupants.
Let's take a look at some common VA loan eligibility FAQs:
Can an ex-military spouse get a VA loan?
An ex-spouse who is not a Veteran cannot get a VA loan on their own. This does not apply to surviving spouses who can be eligible for a VA loan under the Honoring America's Veterans and Caring for Camp Lejeune Families Act (H.R. 1627).
Can I use a co-signer for a VA loan?
Only if the co-signer is a spouse or another Veteran.
Do I need to occupy the home with a VA loan?
Yes, a home purchased with a VA loan must be your primary residence. VA loans are not available for second homes or investment properties.
Can I build a home with a VA loan?
Yes, but restrictions apply which make VA construction loans more difficult to get approved, but it is possible.
Can I renovate or rehab a home with a VA loan?
The VA does guarantee loans to buy, improve and renovate existing property. VA-approved home improvements include roof repairs, flooring repairs, HVAC systems, bath and kitchen remodels.
Can a VA loan be used to buy a home abroad?
VA loans can only be used in U.S. territories including American Samoa, Guam, the Northern Mariana Islands, Puerto Rico and the U.S. Virgin Islands. Keep in mind it needs to be a primary residence. Investment properties and vacation homes do not qualify.
Can a VA loan be used to buy an RV?
No, RVs, houseboats and any property without a fixed, permanent foundation do not qualify for a VA loan.
What can/can't you buy with a VA loan?
VA loans can be used for several property types.
Can Buy: Primary residence, single-family home, condo, townhome, modular home, mobile and manufactured homes (must have land included) and multi-unit property (must live in one of the units). You can also build a home, purchase and improve a home or refinance.
Can't Buy: RV, houseboat, home abroad, investment property, second home, vacation home, farm that is not a primary residence, co-ops, unimproved land with no plans to build a home and use it as a business loan.
Do all lenders offer VA loans?
Not always. It's important to select a VA-approved lender and understand that each lender may have different closing costs and fees.
Loan Amounts
The price of the home you can purchase with a VA loan will vary based on several factors. The primary metric lenders use to determine your loan amount is your debt-to-income (DTI) ratio, which represents the portion of your monthly income allocated for debts.
Most lenders want to see a DTI of 41% or less, which means that your current debt payments and estimated mortgage payment should not exceed 41% of your income.
For example, let's assume a $250,000 30-year loan has a monthly payment of approximately $2000/mo. If you have $500 in additional debt payments, you would need an income of roughly $6100/mo in order to keep DTI below 41%.
It's important to note that a higher DTI does not guarantee your loan application will be rejected, as each lender has their own unique guidelines for evaluating income. Compensating factors such as a strong credit history, significant cash reserves or a positive homeownership record can also be taken into account.
Let's take a look at a couple of VA loan amount FAQs:
How much does the VA allow for a home loan?
There is no loan limit for eligible VA borrowers with full VA loan entitlement. VA loan limits only apply to borrowers with partial entitlement.
Veterans often choose to buy a second property by utilizing a VA loan, even if they still own another home that they initially acquired with a VA loan. In these cases, the VA county loan limit is applied.
In 2023, the maximum conforming loan limit (CLL) in most of the US is $726,200. In high-cost areas, this amount can go up to $1,089,300.
For more information on your area, check out our page on VA loan limits by county.
How many VA loans can you have at one time?
It's possible to have two or even more than two VA loans, but it's not common. The most common reason is when a VA homeowner has to move due to military reassignment and wants to keep their home and buy another. Provided the VA homeowner has VA loan entitlement, aka second-tier entitlement, the VA will typically allow a second home purchase up to the remaining entitlement available. Veterans would still need to qualify.
Fees
The passage of the Blue Water Navy Vietnam Veterans Act changed the structure of VA loan funding fees, which are a cost of doing business for the borrower applying for a VA mortgage. Funding fees were, prior to the year 2020, charged at different rates for active duty, Guard, and Reserve members, with a higher fee required for second-time or subsequent use of the VA loan benefit.
The VA loan funding fee for forward loans (not refinance or reverse mortgages) is lowest for first-time VA loan borrowers who make a down payment of at least 10%. There is usually no down payment requirement, but borrowers who choose to make one get the benefit of lower VA loan funding fees.
All recipients of VA home loans must pay the funding fee in order to obtain a VA loan unless they are exempt because they receive or are eligible to receive VA compensation for service-connected disabilities. The amount of the fee is based on the following scale:
First-time use with no money down – 2.15%
5 percent down – 1.5%
10 percent down – 1.25%
Second-time use VA loan funding fees are as follows:
First-time use with no money down – 3.3%
5 percent down – 1.5%
10 percent down – 1.25%
Yes, you read those scales correctly–according to VA.gov, the fees for VA loans with down payments are identical for first-time or second-time use.
Let's look at some common VA loan fee FAQs:
Who doesn't pay the VA funding fee?
Veterans with service-connected disabilities and surviving spouses are exempt from the fee. The VA provides a table breaking down who is exempt, and that table includes an update, effective Jan. 1, 2020, which includes Purple Heart recipients (see below):
Veterans receiving VA compensation for service-connected disabilities
Veterans entitled to receive VA compensation for service-connected disabilities, but receive retirement pay or active service pay instead
Surviving spouses of veterans who died in active service or from a service-connected disability
Service members on active duty who provide (on or before the date of loan closing) evidence of having been awarded the Purple Heart
Can I pay off a VA loan early without any extra fees?
Yes, there are no prepayment penalties on VA loans. You can pay off a loan early or faster than the minimum monthly payments.
How do I know what the VA fees are?
All lenders are required by federal law to disclose fees within three days of your application.
Other Fees and Expenses
In addition to the first-use fee, veterans are responsible for paying closing costs. The closing costs include, but are not limited to:
VA-approved appraisal
Recording fees
Title insurance
Hazard insurance
Instead of paying an itemized list of closing costs, you may choose to pay a one percent fee to the lender to cover all of the closing costs. If you wish to have your closing costs rolled into the total cost of your mortgage, you must increase the amount of your mortgage and have that decision approved by the lender.
Keep in mind that the amount of the VA loan may not be more than the appraised value of the property, so if you purchase a home at the amount it appraises for, you will not be able to roll closing costs into your mortgage.
Most Popular VA Loans and Mortgages Articles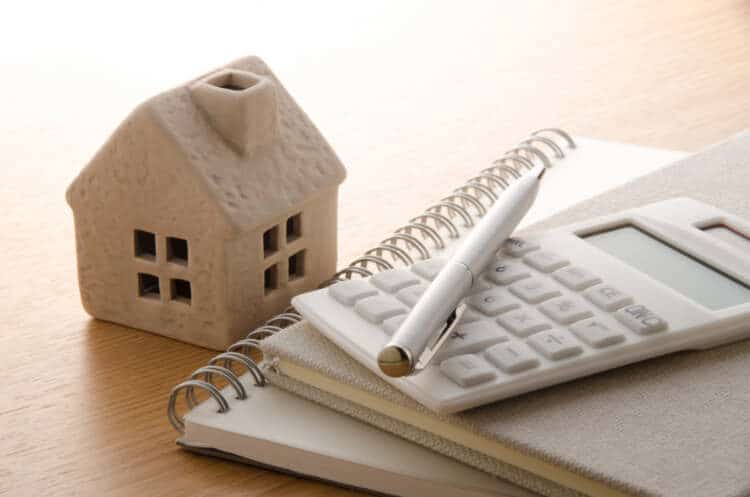 VA Loan Calculator – Estimate Monthly Mortgage Payments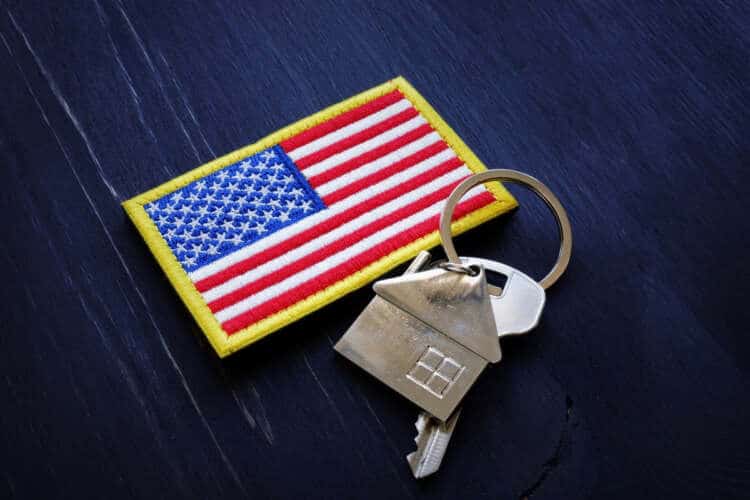 VA Loan Certificate of Eligibility (COE)
VA Loans for Children of Veterans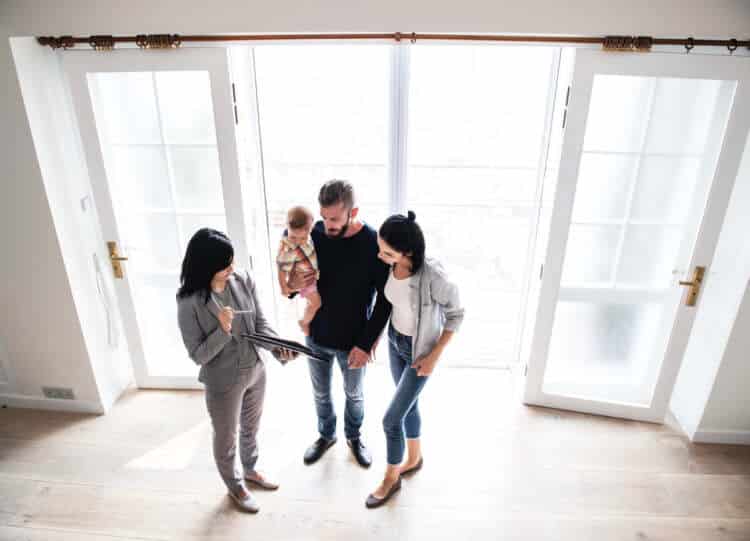 2023 VA Loan Limits by County
VA-Owned Properties for Sale