How Long Does a VA Loan Take to Close?
Updated: December 23, 2022
VA loans provide veterans incredible home mortgage options. But, these loans also differ slightly from their non-VA counterparts. This means veterans can expect some extra steps during the closing process. As a result, we'll use this article to answer the question: how long does a VA loan take to close?
Specifically, we'll discuss the following:
VA Loan Overview
Major Home Loan Closing Steps
Additional VA Loan Closing Steps
How Long Does a VA Loan Take to Close?
Final Thoughts
VA Loan Overview
The VA loan serves as the government's primary path to affordable homeownership for military members and veterans. Administered by the Department of Veterans Affairs, the program offers the following outstanding terms:
To provide these terms, VA-approved lenders (e.g. banks, credit unions, mortgage companies, etc.) must comply with certain additional requirements. And, this leads many people to assume that a VA loan can take forever to close. While VA loans certainly can take longer than conventional loans to close, the average timelines between the two aren't that different. However, veterans should understand the major characteristics of the VA loan closing process to better understand how much time they'll need for a purchase.
Major Home Loan Closing Steps
The VA loan is still a home loan. As a result, the VA loan closing process includes the same requirements of any mortgage. In this section, we'll outline the closing requirements the VA loan shares with all home loans. In the next section, we'll discuss the additional requirements unique to a VA loan. By understanding these requirements, borrowers will have a better sense of VA loan closing timelines.
Pre-Qualification and Pre-Approval
These two steps get thrown around interchangeably, but they mean two different things. When a borrower receives pre-qualification, it's based solely on borrower-stated financial information. You tell the lender about your financial situation, and the lender tells you the size of the loan for which you'll qualify – assuming your information is accurate. This is typically the first step in the home buying process.
Next, you need to seek pre-approval. Whereas pre-qualification depends on information you tell the lender, pre-approval entails verification from the lender. For example, say you tell the lender that you and your spouse make $100,000 per year. During the pre-approval process, the lender will actually request your W-2s, tax returns, and other documents that prove you make that much money. As a result, pre-approval holds more weight than pre-qualification, as it results from lender-verified information.
Finding a Home
Next, borrowers need to actually find a home. While you can look for a home before pre-approval, this is a fool's errand. Bottom line, you don't want to fall in love with a property before you know the size of the loan you can secure. Additionally, many sellers won't even accept an offer from a buyer without pre-approval, as this may indicate an inability to secure financing.
Negotiating a Contract and Closing Timeline
Once you find a home, you need to make an offer. Typically, this will be a back-and-forth process. The buyer will make an offer, the seller will counter, and eventually the two parties will settle on a contract price. Additionally, part of these negotiations includes agreeing on a closing date. While closings can always "roll to the right" when unexpected events occur, initial negotiations will determine a tentative closing date.
Home Inspection
To be clear, home inspections are not required for VA loans. But, borrowers should absolutely A) schedule a home inspection, and B) include an inspection clause in the contract. This accomplishes two major items. First, buyers receive an in-depth report on the status of the property (e.g. appliances, mechanical systems, roof, etc.). Second, the inspection clause allows buyers to exit the deal if a particularly significant issue arises during the inspection. For example, if the inspection determines that the HVAC system doesn't function, buyers can request that the seller replace it. While the seller can certainly say no, this contract clause allows the buyer to walk away from the deal – with his or her earnest money deposit.
Appraisal
Next, any home closing involving a mortgage – VA loan or not – will include an appraisal. While we'll discuss VA appraisals below, the goal of any appraisal is to establish a fair market value for the property. Lenders will not loan more than a property is worth, and the home appraisal is the formal process of determining a property's fair market value.
Removing Loan Conditions and Closing
Towards the end of the closing process, your lender will provide you a conditional approval. This basically means, if you resolve X, Y, and Z, we will fully approve your loan closing. This may include financial submissions (e.g. submitting your most recent pay stubs) or property conditions (e.g. fixing a hole in the roof). Regardless of the specific conditions, borrowers need to resolve them in order to close. Once these conditions are resolved, borrowers can close on the loan and purchase their new home.
Additional VA Loan Closing Steps
As stated, closing on a VA loan includes some requirements beyond the ones outlined in the above section. Borrowers need to account for these as they consider how long it will take to close on a VA loan.
Determining VA Loan Eligibility
In most situations, confirming your VA loan eligibility is simply a check-in-the-box. And, lenders can do this for you. However, some veterans have eligibility issues – either because they've used the loan already, or they have some sort of service-related eligibility issue. If the lender has issues requesting your VA loan Certificate of Eligibility (COE), this process can become extremely time-consuming, especially if you need to appeal your eligibility status.
VA Appraisal
As we outlined, all home purchases involving a loan will require an appraisal. However, VA loans mandate a VA appraisal. Yes, this includes a fair market value determination. But, VA appraisals also include a surface-level inspection of a property to confirm it's safe, sanitary, and generally habitable. If not, the VA will not approve the loan. This process generally takes a week to two weeks from initial request to published report.
VA Appraisal Required Repairs
Related to the VA appraisal, the VA may mandate appraisal-related repairs. If the VA-approved appraiser identifies significant issues with the property (e.g. a non-functioning toilet), the VA may impose repair requirements. In other words, fix the broken toilet, or we won't sign off on the loan. Fixing a toilet should be a quick process. But, if major issues arise in the appraisal, the buyer and seller may spend significant time negotiating responsibility for the repairs then actually completing those repairs.
How Long Does a VA Loan Take to Close?
Considering the above, the question remains, how long does a VA loan take to close. On average, a VA loan takes from 50 to 55 days to close – from signed contract to closing. This is only slightly longer than the average closing time on a conventional mortgage. But, buyers can still do a few things to help speed up this process:
Request your COE early: If you request your VA loan COE before beginning the buying process, you know your eligibility status. This prevents time-extending surprises after you've already gone under contract with a seller.
Pre-approval first: While you can put an offer in on a home without loan pre-approval, you absolutely shouldn't. By confirming VA loan pre-approval before putting in an offer, buyers help avoid unforeseen delays related to qualifying for financing.
Minimum property requirements (MPRs): To ensure habitability, the VA has established MPRs related to property conditions. By working with a real estate agent experienced with VA loan MPRs, you can avoid major obstacles in the closing process. In essence, you avoid major delays in closing by not making an offer on properties with clear MPR violations.
Final Thoughts
On average, it doesn't take much longer to close on a VA loan than a conventional mortgage. However, eligibility status and VA appraisal issues can delay a VA loan closing significantly. As such, veterans using the VA loan should take the above steps to ensure the loan closing process goes as quickly and smoothly as possible.
---
Maurice "Chipp" Naylon spent nine years as an infantry officer in the Marine Corps. He is currently a licensed CPA specializing in real estate development and accounting.

---
Most Popular VA Loans and Mortgages Articles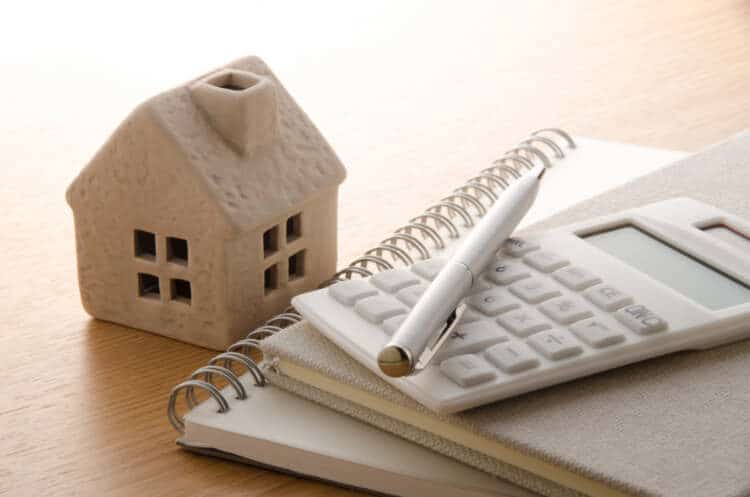 VA Loan Calculator – Estimate Monthly Mortgage Payments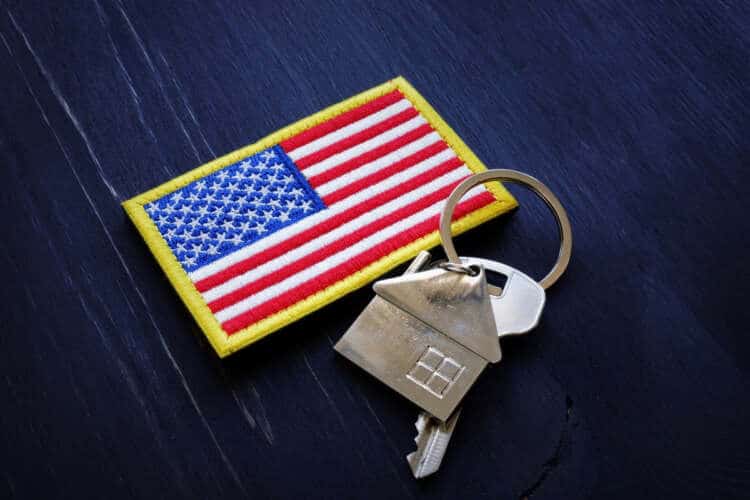 VA Loan Certificate of Eligibility (COE)
VA Loans for Children of Veterans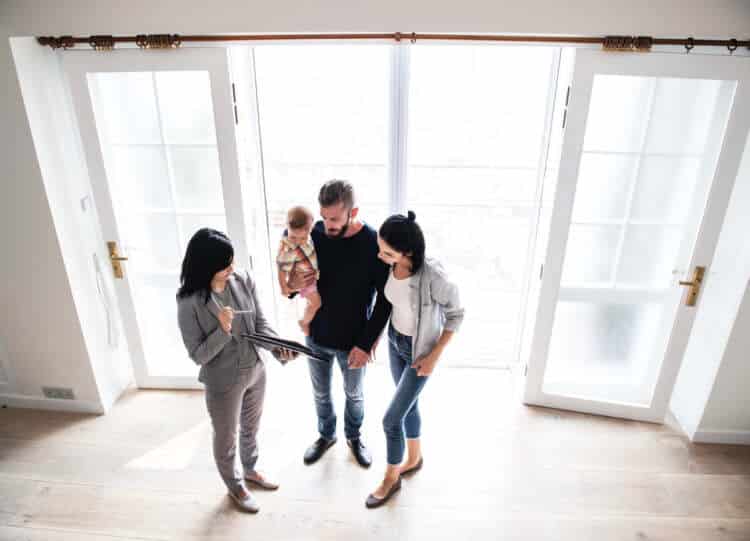 2023 VA Loan Limits by County
VA-Owned Properties for Sale