How to Use the VA Loan After a Foreclosure
Updated: May 1, 2023
Due to unfortunate circumstances, veterans often ask how they can use the VA loan after a foreclosure. In other words, when a home financed with a VA loan is foreclosed upon, can veterans still use their VA loan benefits? They can, but certain restrictions exist. In this article, we'll explain how veterans can use their VA loan after a foreclosure.
Specifically, we'll cover the following topics:
VA Loan Overview
Foreclosure, Defined
VA Loan Entitlement Considerations
How to Use the VA Loan After a Foreclosure
Final Thoughts
VA Loan Overview
The Department of Veterans Affairs-administered VA loan program serves as the US Government's solution to provide military members and veterans a path to homeownership. While the VA does not actually lend to borrowers, it guarantees a portion of the VA loans made by banks and other private lenders.
And, due to this government backing, the VA loan program provides the following tremendous benefits to veterans:
For the majority of first-time homebuyers, saving for a 20% down payment proves the largest obstacle to purchasing a home. This reality makes the VA loan's no-down characteristic so appealing to eligible borrowers – they can buy a home without saving tens of thousands of dollars (or more) for a down payment.
And, this no-down benefit – as well as the other benefits outlined above – serves as a critical bridge back to homeownership for veterans who've gone through the foreclosure process with a previous house. Bottom line, when veterans experience the financial catastrophe of a home foreclosure, they need every advantage possible to rebuild their wealth.
In the next few sections, we'll explain both the foreclosure process and, more importantly, how veterans can use their VA loan benefits following a foreclosure to buy another home.
Foreclosure, Defined
Foreclosure is a legal process that allows lenders to recover the amount a borrower owes on a defaulted mortgage loan. In simple terms, when a borrower stops making loan payments, foreclosure allows the bank (or other lender) to take ownership of and sell the mortgaged property. The goal of this process is to use the proceeds from a foreclosure sale to pay off the outstanding loan balance to the lender.
However, missing a single mortgage payment doesn't mean that a lender will immediately come and take your home. In general, default occurs after a borrower has missed a set number of monthly payments. And, each state has different laws outlining the foreclosure process, including:
What sort of notices lenders need to both provide a borrower and post publicly
The homeowner's options to bring the loan payments up to date and avoid foreclosure
The process and timeline for actually selling the property
The foreclosure, that is, the actual seizure and resale of a property, represents the final step following a typically lengthy pre-foreclosure process. As seizing a home is not an easy or quick process, lenders generally offer borrowers several alternatives in lieu of foreclosure, thus avoiding the negative consequences for both parties.
While VA loan borrowers face foreclosure at a far lower rate than their non-VA loan counterparts, veterans do have their homes foreclosed upon by lenders. And, when this happens – in addition to the immediate negative of losing your home – the foreclosure devastates your credit score, which makes purchasing another home next to impossible.
Fortunately, when a VA loan property has been foreclosed upon, veterans have some key home buying advantages, namely, the ability to use the VA loan a second time – albeit with certain restrictions.
VA Loan Entitlement Considerations
To understand how they can use the VA loan after a foreclosure, veterans first need to understand how VA loan entitlement works. As stated above, the Department of Veterans Affairs guarantees a portion of VA loans. More precisely, the VA guarantees 25% of VA loans, currently up to $127,600 (though this number is A) annually adjusted, and B) larger in some higher cost of living areas). As such, without needing a down payment, eligible veterans can borrow up to $510,400 ($127,600 entitlement x 4).
But, what if your foreclosed home cost less than $510,400?
When a veteran uses the VA loan, a portion of his or her entitlement becomes tied up in the mortgage. So, if a veteran purchases a $200,000 home, $50,000 of entitlement is committed ($200,000 x 25%). But, as discussed, total entitlement is $127,600 ($510,400 x 25%). In this scenario:
Total guaranteed entitlement: $127,600
Minus 1st loan entitlement: -$50,000
Equals remaining entitlement: $77,600
And, with $77,600 in entitlement remaining, the veteran in this example would have enough entitlement remaining to purchase a $310,400 ($77,600 x 4) home, even after considering the loss of the $50,000 tied up in the loan on the foreclosed home.
However, as we illustrate in the next section, veterans still face some restrictions in using this VA loan entitlement following a foreclosure.
How to Use the VA Loan After a Foreclosure
The first – and most important – fact veterans need to understand about using their VA loan after a foreclosure is that you lose all of the entitlement you had tied up in the foreclosed home. Continuing the above example, that means the veteran loses the $50,000 of entitlement tied up in the foreclosed upon property (NOTE: veterans can regain this entitlement, but only if they repay the VA in full).
Next, veterans need to consider post-foreclosure timelines. When borrowers seek conventional financing following a foreclosure, they typically need to wait at least seven years. For veterans using the VA loan, they receive far more flexible credit requirements, meaning that veterans typically only need to wait two years following a foreclosure to use their VA loan again.
And, for veterans who faced foreclosure due to a qualifying financial hardship, they may actually be able to use their VA loan faster than two years, though policies on these situations vary lender-by-lender.
Having outlined the above, here are the steps veterans need to take to use their VA loan after a foreclosure:
Step 1: Confirm with the VA how much post-foreclosure VA loan entitlement you have remaining by requesting a Certificate of Eligibility (COE) – lenders can assist with this process. This amount dictates how large of a VA loan you can borrow without requiring a down payment.
Step 2: Confirm you've met the specific lender's required post-foreclosure period, as discussed, typically two years but less with a qualifying financial hardship.
Step 3: Apply for a subsequent VA loan and meet the lender's loan approval requirements. Simply having remaining VA loan entitlement doesn't guarantee home loan approval. Veterans still need to meet the credit score, debt, and income requirements mandated by the lender.
Of note, while veterans still need to meet lender credit requirements, as stated, VA loan credit requirements are far more flexible than those of conventional loans, thus allowing the accelerated post-foreclosure timeline.
Final Thoughts
While no veteran wants to go through the foreclosure process, this financial set-back doesn't need to destroy your financial future. Assuming veterans have remaining VA loan entitlement and can meet lender credit, debt, and income requirements, they can use their VA loan to purchase another home in as little as two years after a foreclosure – far better than the seven-year waiting period associated with conventional loans.
Most Popular VA Loans and Mortgages Articles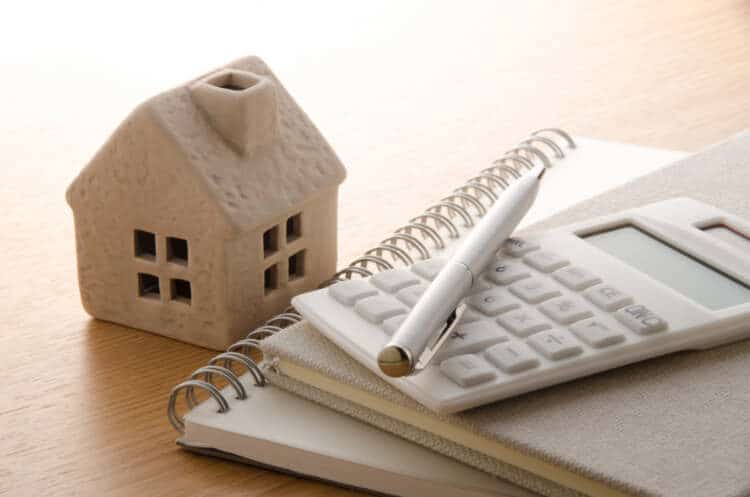 VA Loan Calculator – Estimate Monthly Mortgage Payments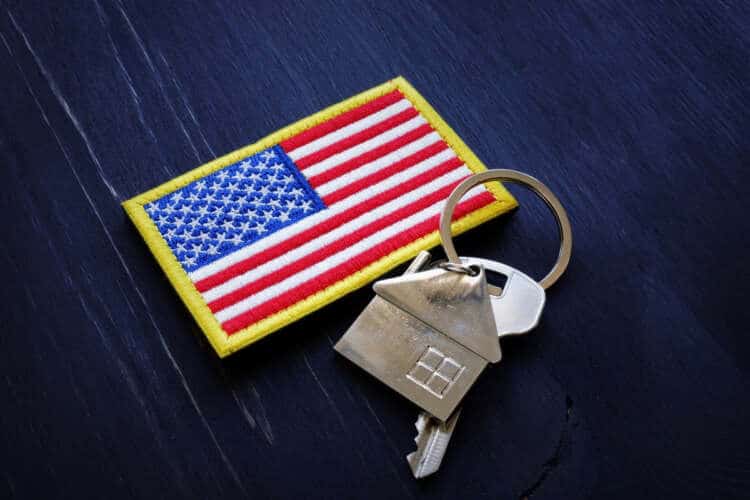 VA Loan Certificate of Eligibility (COE)
VA Loans for Children of Veterans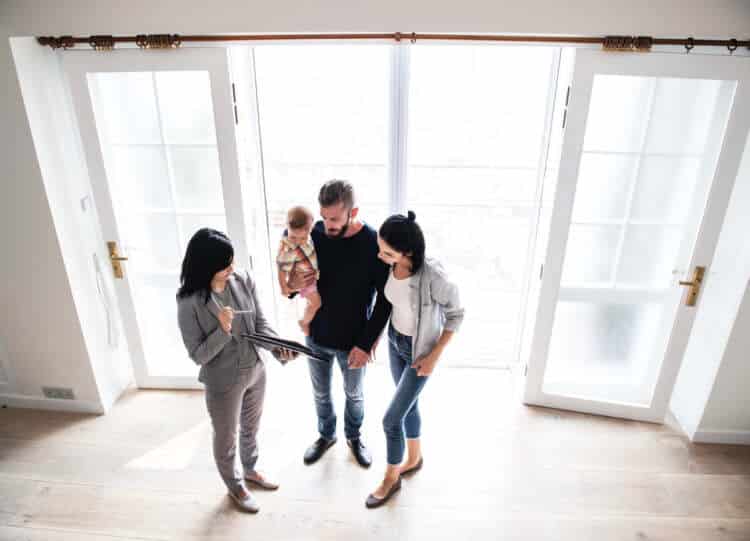 2023 VA Loan Limits by County
VA-Owned Properties for Sale