VA Graduated Payment Mortgage (GPM)
Updated: April 26, 2022
In 2019, the Department of Veterans Affairs revised the VA Lender's Handbook, also known as VA Pamphlet 26-7. There were extensive revisions applied to the rules, but one of the most significant was the elimination of certain types of VA home loan offerings such as the Growing Equity Mortgage (GEM) and the Graduated Payment Mortgage (GPM).
Both of those programs are no longer supported by the Department of Veterans Affairs. The VA issued a new version of VA Pamphlet 26-7 and kept the outdated version so that the two could be reviewed side-by-side. The new VA loan rules do not include any mention of either the GPM or GEM loans supported by the VA in years past.
We present this article as a reference and an archive of prior VA loan programs. The Department of Veterans Affairs may decide one day to revive one or both of these loan programs. If so, the information in this article may be relevant once more. What you read from here is an archive and does NOT reflect current VA policy on Graduated Payment Mortgages.
The Department of Veterans Affairs offers a variety of housing benefits for veterans; the VA loan benefit is one of the most popular and widely used military benefits but there are some types of home loans available under the VA Loan program that address different kinds of needs for borrowers searching for a mortgage but with options that aren't available under the standard "forward mortgage" loan.
One of those options is known as a VA Graduated Payment Mortgage and while this VA loan isn't for everyone, those who need and use it find it very helpful in purchasing a first home or buying another property they want to use as their residence.
How The VA Loan Benefit (Including Graduated Payment Mortgages) Differs From Other Military Benefits
Before discussing VA Graduated Payment Mortgages (VA GPM), it's important to examine some characteristics of ALL VA mortgages to avoid confusion. VA home loans (including VA GPMs) are an option for those who have served a minimum time in uniform, the length of which varies depending on when you joined your branch of the military.
Your eligibility to apply for a VA mortgage loan does NOT equal loan approval. If you have served the minimum time required, this makes you eligible to APPLY for a VA mortgage rather than giving you a blanket loan approval based simply on your time in service.
VA home loans are like any other mortgage lending product; you will be required to qualify with credit scores, employment history, and other factors.
So remember that you must qualify for the loan as with any major investment. Your eligibility for the VA loan does not mean you are automatically offered a loan amount.
What Are Graduated Payment Mortgages?
What follows is a description of GPMs in general, not specifically the VA home loan version of this type of home loan. A graduated payment mortgage is described by Investopedia as a mortgage with a lower initial monthly payment compared to a "standard mortgage."
The low initial payments are part of an annual schedule that allows increases in the monthly payment "by a fixed percentage for a stated 'graduation period'.
A VA borrower's monthly mortgage payments level off after the graduation period ends and those payments will stay the same over the remainder of the mortgage loan term.
The trade-off for the lower initial payments is that once those payments have leveled off and the graduation period is over, the mortgage payments each month are higher than non-GPM loans.
A VA GPM works in part by "deferring a portion of the interest due on the loan each month during the graduation period" according to Investopedia, then adding that interest to the principal balance.
That is how a participating VA lender can allow the earliest mortgage payments to be lower than usual; this practice "increases the outstanding principal balance during the graduation period."
A Graduated Payment Mortgage should not be confused with a similar type of home loan product known as a Growing Equity Mortgage, which also features home loan mortgage payment adjustments over a fixed period of time but with different results.
While a Graduated Payment Mortgage offers lower initial payments and increases the principal balance and mortgage payments over time, the VA Growing Equity Mortgage puts increased mortgage payment amounts directly toward the principal of the loan.
This results in faster growing equity in the home.
But VA Growing Equity Mortgages are for those with a different set of financial goals and needs for the mortgage-those who need the lower payments offered by a Graduated Payment Mortgage may not be inclined to sign up for the financial commitment that a Growing Equity Mortgage requires.
Who The VA Graduated Payment Mortgage Is Good For
The VA Lender's Handbook tells the lender that VA GPMs are a good investment for those who fall into the following categories:
Qualified veterans whose income: is expected to increase at a rate which can accommodate the increase in monthly payments.
Qualified veterans who have income "sufficient to accommodate the higher GPM payments after the leveling off period."
Who The VA Graduated Payment Mortgage Is NOT Good For
The VA Lender's Handbook says GPMs should not be offered to borrowers who are unable to qualify for mortgages under a "standard" VA amortization plan unless the borrower's income can "reasonably be expected" to increase in tandem with the increases in monthly mortgage payments as the GPM progresses.
VA Graduated Payment Mortgages Have Certain Limitations
A VA GPM may be used only to acquire a single-family home which must be owner-occupied after loan closing as a condition of loan approval. These loans cannot be used to purchase manufactured homes and cannot be used as a refinance mortgage. They also cannot be used for "alteration, repair, or improvement only purposes." VA Graduated Payment Mortgages cannot be used to purchase multi-unit properties.
VA GPMs For Existing Construction Properties
The VA GPM may be used to purchase an existing construction single-unit property that will be the borrower's primary residence. VA loan rules state that the principal loan amount can never "exceed the initial reasonable value of the property" which is described as the dollar amount listed on the Notice Of Value given after the appraisal.
VA GPM Loans For New Construction Homes
VA Graduated Payment Mortgages are also available for both new construction properties and existing construction homes that have never been occupied.
VA Home Loans, No Money Down, And GPMs
In most cases, borrowers may be eligible for a no-money-down VA mortgage. The zero down VA home loan is one of the most appealing factors about the program, but where VA Graduated Payment Mortgages are concerned, there are different requirements as found in the VA Lender's Handbook, Chapter Seven, page 30 for existing construction homes:
"Since the principal balance increases during the initial years of the loan, a loan made for the full amount of reasonable value would violate this provision…Therefore, a down payment is required to keep the principal balance from ever exceeding the initial reasonable value of the property."
Borrowers should keep this provision in mind when choosing VA home loan options; if your financial goals include paying no money down for your mortgage loan, the VA GPM will not be a good fit for your needs. Those who can afford to make a down payment may find the VA GPM a much better fit.
For new construction homes and properties classified as existing construction that have never been occupied, VA home loan rules also include a down payment requirement for a GPM:
"The initial loan amount may not exceed the lesser of the purchase price or 97.50 percent of the initial reasonable value of the property."
This means that a VA down payment is required in order to cover the difference between the reasonable value and the initial loan amount.
"The principal amount of the loan thereafter (including the amount of all interest deferred and added to principal, but not including any amount attributable to the funding fee or energy efficiency improvements) may not be scheduled to exceed the projected value of the property at any time."
The amount of the down payment in these cases depends on whether the property is classified as new construction or existing construction (but never occupied). The VA Lender's Handbook states that the borrower is able to choose a higher down payment "to offset the negative amortization" in the GPM, but this down payment is required in cash "…from the veteran's own resources."
For GPM loans under the new construction or existing (but never occupied) construction, your initial VA GPM loan amount may be increased "by the amount of the VA funding fee, if financed in the loan, and the cost of any energy efficiency improvements" available under the VA Energy Efficient Mortgage Loan program.
When VA GPMs Begin To Adjust Mortgage Payments
The VA Lender's Handbook instructs the lender that VA GPM Loan payments will increase each year "at a rate of 7.5 percent per year for the first 5 years." When the loan enters its' sixth year, VA mortgage payments "become level" for the rest of the loan term.
What You Need To Know About VA GPM
VA borrowers are required to acknowledge certain caveats about Graduated Payment Mortgages in writing. The VA official site says a written statement acknowledging the mortgage loan adjustments period which increases by 7.5% for each year for a five year period (excluding taxes and insurance).
"If the interest rate increases after the veteran has signed the initial statement, an amended statement must be prepared and signed by the veteran before loan closing, and included with the loan closing package."
The property you buy with a VA Graduated Payment Mortgage must have a "remaining economic life" of at least 30 years, as reflected by the VA appraisal and the Notice of Value.
Borrowers should know that while a VA GPM cannot be used to refinance another mortgage loan, a GPM can be refinanced by a fixed rate VA-guaranteed refinancing loan. That includes VA Streamline Refinancing which must result in some tangible benefit to the borrower such as a fixed interest rate, a lower monthly payment, or other benefits.
How To Apply For A VA Graduated Payment Mortgage
VA loan applicants will follow the typical procedure for applying for a VA mortgage when seeking a VA GPM. You will need to get a VA Certificate Of Eligibility showing your current VA loan entitlement. Your lender can help you do this, or you can do it on your own.
You will need to credit-qualify for the VA mortgage loan and prepare your credit and save money for closing costs the same way you would any other type of mortgage loan.
When you seek a VA Graduated Payment Mortgage loan, remember that while you can only get a VA mortgage through a participating VA lender, not all VA lenders offer all VA loan products. That means that you may have to shop around for a participating VA lender who will work with you based on the type of loan you want, your credit scores and employment history, etc.
A participating VA lender will also have certain requirements that may go above and beyond VA home loan program minimums.
These are known as "overlays" and you may find that certain kinds of loans require different FICO scores, there may be down payment requirements (such as those required by VA GPMs), and you may be required to provide additional paperwork or other supporting documentation if you are borrowing with another veteran, applying with a spouse, or if you are a qualifying surviving spouse of a military member who died as a result of military service.
---
Joe Wallace is a 13-year veteran of the United States Air Force and a former reporter for Air Force Television News
---
Most Popular VA Loans and Mortgages Articles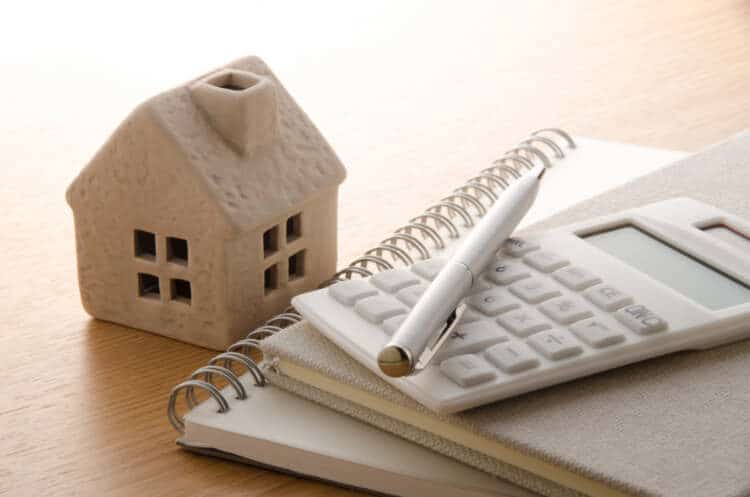 VA Loan Calculator – Estimate Monthly Mortgage Payments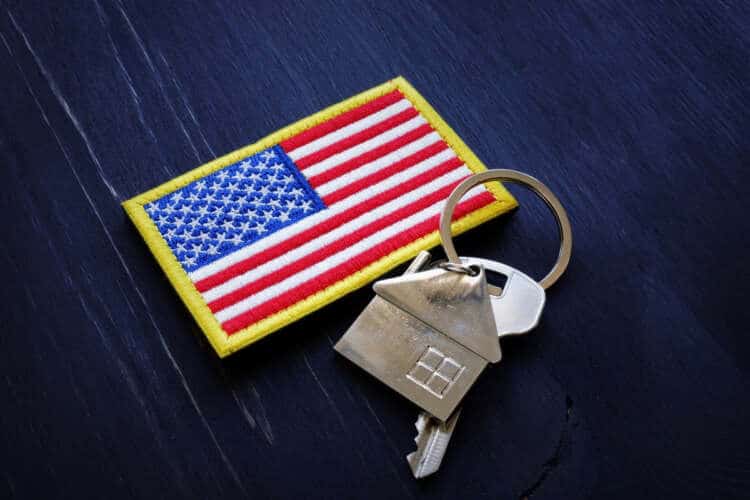 VA Loan Certificate of Eligibility (COE)
VA Loans for Children of Veterans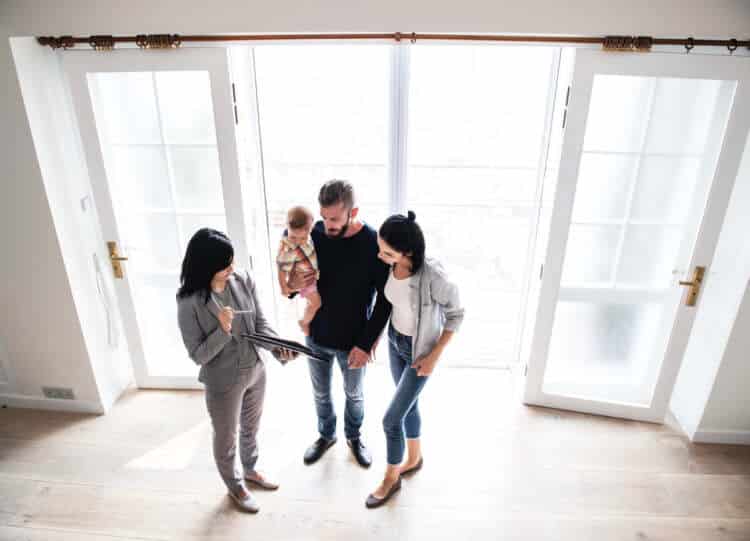 2023 VA Loan Limits by County
VA-Owned Properties for Sale