Refinance VA Loan to Conventional
Updated: December 23, 2022
The VA loan represents one of the greatest financial benefits available to veterans. Most veterans purchase their first homes with one of these mortgages. However, certain situations exist where a conventional loan makes more sense for veteran borrowers. As such, we'll use this article to explain how to refinance a VA loan to conventional.
Specifically, we'll discuss the following:
VA Loan Overview
Conventional Loan Overview
Reasons to Refinance from VA Loan to Conventional
How to Refinance Your VA Loan to Conventional
Final Thoughts
VA Loan Overview
The Department of Veterans Affairs doesn't actually lend money. Instead, the VA guarantees a portion of each VA loan made by private lenders (e.g. banks, credit unions, etc.). This guarantee protects these lenders from default. In other words, if a veteran stops paying back his or her VA loan, the government will reimburse a portion of the outstanding loan balance to the lender.
Due to this protection, lenders face far less risk with these loans. And, they pass this reduced risk on to veterans by offering outstanding terms for VA loans. Of note, VA loans:
These advantageous terms lead many veterans into using the VA loan to purchase their first home.
Conventional Loan Overview
Despite all the positives inherent to VA loans, they are certainly not the only mortgage option for veterans. Borrowers can also use a conventional loan to purchase a home – or to refinance an existing mortgage. However, before explaining why a veteran would want to refinance from a VA loan to conventional one, we need to actually define conventional loans.
Whereas VA loans are backed by a government agency, conventional loans are not. In other words, if a borrower stops paying back a conventional loan, the government isn't going to reimburse the lender. Rather, lenders assume all the risk with conventional loans. Due to this increased risk, conventional loans do not offer many of the same benefits as VA loans (e.g. no down payment, no PMI, lower credit scores).
Typically, conventional loans make the most sense for homebuyers with high credit scores (at least 740) and enough cash for a 20 percent down payment. Broadly speaking, these loans fall into two categories: conforming and non-conforming. A conforming mortgage follows Fannie Mae and Freddie Mac lending rules, and a non-conforming one does not.
Reasons to Refinance from VA Loan to Conventional
If conventional mortgages require A) down payments, B) higher credit scores, and C) PMI, why would a veteran want to refinance from a VA loan to conventional one? Several reasons exist:
Rental property conversion: If your primary home is financed with a VA loan, you generally cannot use another VA loan to buy a second property (though exceptions exist). However, many veterans decide to move from one home, turn it into a rental property, and use the VA loan to purchase a new, primary residence. If you refinance the first property's VA loan into a conventional one, you have the ability to use your VA loan eligibility to purchase your new home. Endstate: your old home becomes a conventionally-financed rental property, and you purchase your new home with the VA loan.
Better terms: VA loans typically offer extremely competitive interest rates. But, if you have a credit score high enough to qualify for a conventional loan, you may be able to refinance into better terms than a VA loan could provide.
Do not qualify for IRRRL: The VA's Interest Rate Reduction Refinance Loan (IRRRL) provides veterans with VA loans a streamlined way to refinance into a lower interest rate. But, some veterans with multiple mortgages may not qualify for this program. For these individuals, refinancing into a conventional loan may be the only option to take advantage of lower interest rates.
NOTE: Conventional loans require borrowers to pay PMI if they have less than 20 percent equity in their homes, which can add over $1,000 in payments every year. For example, if an appraiser values your home at $200,000, 20 percent equity would be $40,000 ($200,000 value times 20 percent). This means that, if your outstanding VA loan on this property was less than $160,000 ($200,000 minus $40,000), you would have greater than 20 percent equity – and wouldn't need to pay PMI on a conventional refinance. Takeaway: for veterans considering refinancing, if you'd like to avoid paying PMI on a conventional loan, make sure you have at least 20 percent equity in your homes.
How to Refinance Your VA Loan to Conventional
After reviewing the above, if refinancing from your current VA loan to a conventional loan makes sense, here are the steps to do it:
Step 0 – confirm your equity (optional, but recommended): While you don't need to have 20 percent equity in your home to refinance into a conventional loan, you'll have to pay PMI if you do not. You'll need to factor these additional payments into your monthly budget. To save money in this step, you can use a home value estimator like Zillow for a rough value. But, you'll still need to pay for a formal appraisal during the refinance loan closing process.
Step 1 – confirm your credit score: To qualify for the best loan terms, you'll want a credit score over 740. However, some lenders will allow you to refinance into a conventional loan with a 620 or higher. If you have a lower score than this, chances are you won't qualify for any conventional refinance programs.
Step 2 – confirm your debt-to-income ratio (DTI): Lenders use debt-to-income ratio as a measure of a borrower's ability to repay debt. To calculate it, add up all your monthly debt payments (e.g. car loans, credit card payments, student debt, and your future mortgage payment) and divide them by your gross monthly income. Most lenders will want to see a DTI below 40 percent, though some will allow as high as 50 percent.
Step 3 – compare options: Once you've confirmed your financial health in the above steps, you'll want to actually compare conventional refinance quotes from different lenders. These comparisons will help you decide which conventional refinance makes the most sense for your situation. At a minimum, you should compare: 1) APR (the effective interest you'll pay on a loan, including fees); 2) closing costs; and 3) loan terms (e.g. 15-, 20-, 25-, vs. 30-year loans).
Step 4 – apply and close on the loan: After selecting the best conventional refinance option, you'll need to apply for the refinance loan. This will include submitting all of your financial information, completing a formal home value appraisal, and submitting any additional information the lender requires. The closing process will be essentially the same as a home purchase closing, except there won't be a seller involved. You will sign the closing documents with either a settlement agent or a real estate attorney.
Step 5 – apply for the VA one-time restoration of entitlement (optional): If you refinanced your VA loan to a conventional one in order to use the VA loan a second time, you'll need to file paperwork with the VA. Specifically, you'll need to request the one-time restoration of entitlement by filling out a Request for a Certificate of Eligibility, VA Form 26-1880 and sending it to the VA regional loan center for your state.
Final Thoughts
The VA loan provides many veterans an outstanding option for buying their first homes. But, situations exist where a conventional loan makes more sense. And, depending on your situation, refinancing from a VA loan to a conventional one may be a great option. By following the steps outlined above, you'll be able to do just that.
---
Maurice "Chipp" Naylon spent nine years as an infantry officer in the Marine Corps. He is currently a licensed CPA specializing in real estate development and accounting.

---
Most Popular VA Loans and Mortgages Articles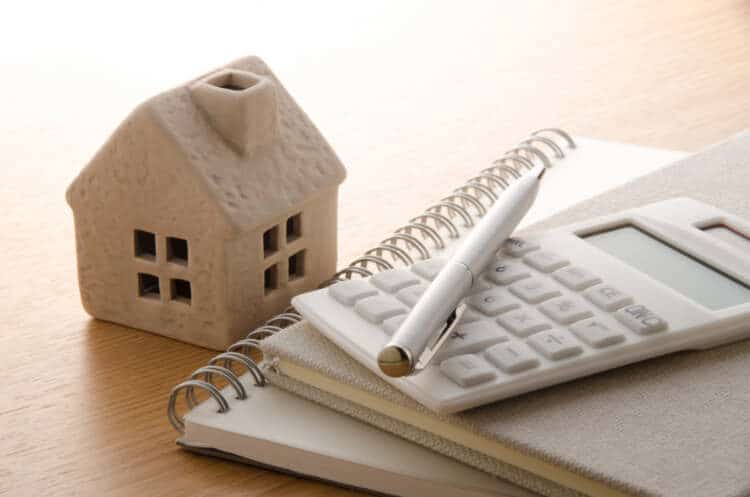 VA Loan Calculator – Estimate Monthly Mortgage Payments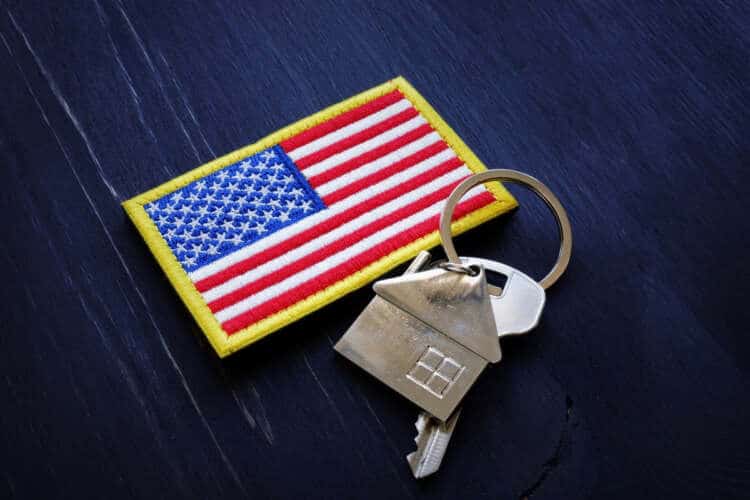 VA Loan Certificate of Eligibility (COE)
VA Loans for Children of Veterans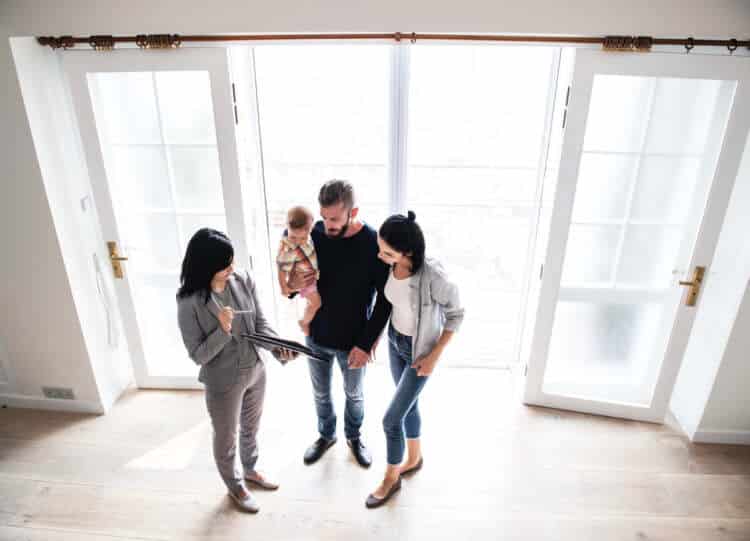 2023 VA Loan Limits by County
VA-Owned Properties for Sale