VA Loan for Mixed-Use Property
Updated: April 28, 2022
While not often discussed, veterans can use their VA loan benefits to purchase a mixed-use property. In this article, we'll cover how veterans and current service members can buy a multi-unit property with existing commercial space or could include both commercial and residential units.
Specifically, we'll cover the following topics related to the VA loan and mixed-use properties:
VA Loan Overview
Mixed-use Properties, Defined
Using the VA Loan for Mixed-use Properties
Mixed-use Impacts on Refinancing
Additional Considerations
Final Thoughts
VA Loan Overview
Before discussing how to use the VA loan for mixed-use properties, it helps to give a brief overview of the VA loan itself.
Initially enshrined in law by Congress in 1944 (though subsequently changed in form several times), the VA loan provides eligible veterans and active service members the ability to receive a zero-down, low-interest mortgage partially guaranteed by the Department of Veterans Affairs. And, unlike other loan products with less than 20 percent down, the VA loan doesn't require borrowers to pay PMI, saving them hundreds (or thousands) of dollars annually.
These outstanding terms attract veterans looking to branch into real estate investing, as a primary obstacle for many new investors is coming up with the funds for an investment property down payment.
Mixed-use Properties, Defined
Typically, veterans use their VA loan benefits to purchase properties zoned for residential use (e.g. an existing suburban neighborhood or new housing development). However, understanding what mixed-use properties are – and how the VA loan can be used with them – opens the door to significant investment opportunities for veterans.
A mixed-use property is one zoned by the local municipality (town, city, village, county, etc) for both residential and commercial use. In other words, these properties are legally allowed to include both commercial businesses (e.g. retail spaces) and residential living spaces (e.g. condos or apartments).
In a typical mixed-use property, the ground floor has commercial space (e.g. a retail store or cafe) while the top floors have apartments or condos, though this isn't a hard-and-fast rule.
Using the VA Loan for Mixed-use Properties
Having outlined both the VA loan and mixed-use properties, the central question becomes, how can I use my VA loan benefits to purchase a mixed-use property? For borrowers, this could mean either a property that currently is mixed-use (e.g. it has active retail space) or is zoned so that it could be converted into mixed-use space (e.g. convert a first-floor apartment into retail space).
The important fact to understand is that you can use your VA loan for these sorts of purchases, but borrowers will need to ensure that the property fits certain criteria mandated by the VA. And, these criteria are more restrictive than those required for a simple, single-family home purchase.
When a property is zoned for mixed-use purposes, the first hurdle is ensuring that the commercial space is no more than 25 percent of the property's total floor space. This is likely enough space for a borrower to run (or lease space for) a business while still having plenty of residential square footage.
Next, the VA will look at the remaining economic life of the property. In real estate jargon, the VA wants to ensure that the property's "highest and best use" remains residential for at least the life of the loan – generally 30 years. This is because, as a mixed-use property, the current zoning indicates a municipal trend towards commercialization, whereas the intent of a VA loan is veteran-occupied housing.
Lastly, borrowers considering a VA loan for a mixed-use property still need to stay within the four-unit maximum allowed for all VA loans, mixed-use or not.
In sum, yes, borrowers can use their VA loans for a mixed-use property, but the property needs to meet at least the following criteria:
No more than 25% commercial space
Remaining residential economic life of at least 30 years
No more than four units total
Mixed-use Impacts on Refinancing
Once a veteran has actually purchased a mixed-use property with a VA loan, the next consideration is whether the original loan can still be refinanced in the same way a loan for a single-family home would be.
This needs to be addressed through the lens of two different loan products:
Interest rate reduction refinance loan (IRRRL), a.k.a. "VA streamline" refinance: This VA-to-VA refinance option was designed to allow borrowers the ability to refinance their VA loans to a lower rate without needing to go through the hassle of current income verification, credit check, and property appraisal. Once a VA loan has been approved for a mixed-use property, borrowers can subsequently refinance with an IRRRL product with no additional qualification required.
Cash-out refinance: On the other hand, if a borrower wants to complete a cash-out refinance of their existing VA loan, they'll need an additional appraisal to confirm that the remaining residential economic life meets the 30-year requirement. In essence, the VA wants to ensure that the commercialization process in the area has not accelerated since the initial loan, which would indicate that a veteran wouldn't actually be able to live in a property for the duration of the refinanced loan.
Additional Considerations
While the idea of using the VA loan to purchase any sort of income-producing property is certainly appealing, lenders won't blindly accept the potential rent of the non-owner-occupied units in the borrower's income qualification requirements.
In other words, if you want to purchase a four-unit mixed-use property, just because market rent on the other three units is $1,000/month, a lender isn't going to automatically boost your qualifying income by $3,000 per month in calculating DTI.
Guidelines for each lender will differ, but, at a minimum, to use rental income from other units towards your own qualifying DTI, lenders will want to see:
A successful track record as a landlord, documented in recent tax returns
Signed lease agreements for all rental units
Final Thoughts
For veterans looking to begin investing in real estate, using the VA loan to purchase a mixed-use property can be an outstanding option. While this path is more restrictive than a standard home purchase, buying multi-unit properties with existing or potential commercial units is a path to home ownership and your first rental units.
---
Maurice "Chipp" Naylon spent nine years as an infantry officer in the Marine Corps. He is currently a licensed CPA specializing in real estate development and accounting.

---
Most Popular VA Loans and Mortgages Articles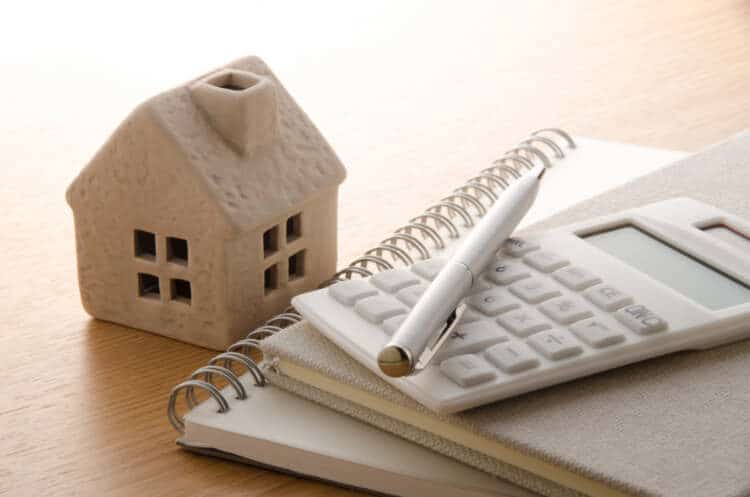 VA Loan Calculator – Estimate Monthly Mortgage Payments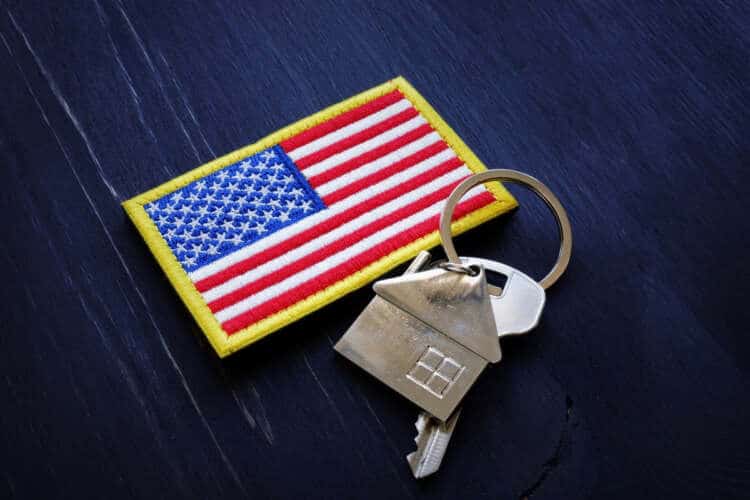 VA Loan Certificate of Eligibility (COE)
VA Loans for Children of Veterans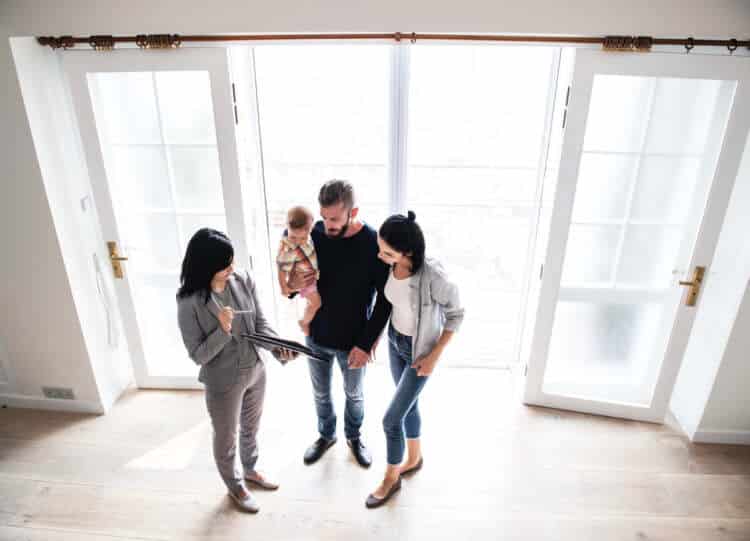 2024 VA Loan Limits by County
VA-Owned Properties for Sale