Foreclosure Avoidance on VA Loans
Updated: January 3, 2023

VA loan applicants don't apply for their home loans, refinance loans, or fixer-upper mortgages with the idea that they will eventually miss or skip payments, fall behind on their loan, and face loan default and foreclosure.
But economic struggles happen due to illness, natural disasters, national emergencies, job loss, and other issues. Sometimes your circumstances can force you to choose between making a VA mortgage payment or putting food on the table. But how can any homeowner prevent loan default or foreclosure?
Regardless of whether or not you have a VA mortgage, there are some basic steps to take that can make the difference between losing your home and saving it no matter what kind of mortgage you have. Do you know what they are?
How Foreclosure Works
Some borrowers are unfamiliar with the loan default and foreclosure process. That inexperience can lead to devastating financial outcomes that can be avoided with a bit of knowledge.
Financial literacy is an important aspect of any military member's readiness and the less you know, the greater the potential to be a victim of that ignorance. Learning how to protect yourself from mortgage default and foreclosure means knowing what to expect from the time you are in danger of missing even a single payment.
The Foreclosure Timeline
What follows is an explanation of how foreclosure works from the first missed payment to the final eviction and foreclosure proceeding.
These processes are governed by a variety of agencies including the federal government, but also state laws and the individual guidelines of the lender. Your experience may vary–these processes are affected by many variables. But the timeline most relevant to the homeowner trying to save their house includes the following:
36 Days After The First Missed Mortgage Payment: Your lender is required to contact you 36 days after the first missed payment or incomplete payment; your lender is required to contact you after each missed payment. This is not harassment, this is required.
45 Days Delinquent: Your lender must continue to make good faith efforts to contact you. Lenders are also required, IF "the borrower's situation calls for it," to inform the borrower "about loan modification or workout options available to the borrower," according to the Consumer Financial Protection Bureau. But prior to this–before the 45th day of loan delinquency, the lender is required to send a written notice "encouraging the borrower to contact the servicer" and including contact information to the borrower for doing so.
120 Days Delinquent: When the loan is more than 120 days delinquent, the lender has the option to initiate foreclosure proceedings. However, borrowers who have started some form of loss mitigation application paperwork cannot be foreclosed upon while the lender is evaluating the borrower for loss mitigation / foreclosure avoidance. Any plan agreed upon between borrower and lender may contain a clause establishing a restart of the foreclosure process if payments are not made under the foreclosure avoidance plan.
The Consumer Financial Protection Bureau (CFPB) advises borrowers they have the largest number of options and the most flexible choices when they ask the lender for help as soon as it is known that a mortgage payment might be missed.
"Borrowers have the most protections if a complete application for mortgage assistance is submitted within 120 days of the first missed payment because the servicer is not allowed to start a foreclosure process during those 120 days" according to CFPB.
How To Avoid Foreclosure On Any Mortgage, Not Just VA Mortgages
The first thing you need to understand is that regardless of what news stories you may have read, internet memes, or information passed on by friends of friends, if you don't contact your loan servicer to make arrangements, you DO NOT HAVE PROTECTION against loan default and foreclosure. You MUST CONTACT THE LOAN SERVICER.
For best results, do this BEFORE missing a single mortgage payment. When contacting your lender for VA loans, FHA loans, USDA, or even conventional mortgages, explain that you are in danger of missing a mortgage payment, explain the circumstances, and ask specifically what foreclosure avoidance issues are open to you.
Your options may vary depending on the financial institution, the nature of your home loan, the number of missed payments where applicable, etc. Ask your lender specifically about the following options to save your home from loan default (which affects your credit score even if you don't get foreclosed upon):
Reinstating the loan with a cash payment to catch up
Establishing a repayment plan for missed mortgage payments
Loan forbearance
Loan modification
Mortgage loan refinance
These are the measures designed to help you keep your home. There are extreme foreclosure avoidance tactics including short sales and deed-in-lieu-of-foreclosure, but these both result in the loss of the home.
Loan forbearance may involve pushing a certain number of payments (missed or otherwise) to the end of the loan term, which could result in a required balloon payment depending on the loan program and other factors. VA mortgage rules have language designed to mitigate large balloon payments at the end of the loan term under normal conditions.
You may need to have a conversation with the lender about managing such a payment on a VA mortgage and whether or not the rules of the program allow you to do so in your specific circumstances.
Loan modification could result in changing the final due date of the last payment of the mortgage, it could involve forgiving a certain dollar amount of mortgage payments or having the late or missed payments dealt with in some other fashion you and the lender come to an agreement upon.
Refinancing is basically putting the borrower in a place where there is a brand new loan that takes care of the delinquent payment(s), establishes new payment terms, interest rates, and a new loan term. Refinancing is the best way for some borrowers to get back on track with the mortgage when the other options don't seem to work as well.
Homeowner Beware: What You Need To Know About Foreclosure Avoidance
While loan servicers are required by law to evaluate a borrower asking for foreclosure avoidance help (for all options they may be qualified for), lenders and loan servicers are NOT required by law "to offer any specific loss mitigation options" according to CFPB. However, if you are denied a chance to save your home, you must be given the specific reasons why you were turned down.
Borrowers should ALWAYS petition the lender for foreclosure avoidance options, even if they applied before and were turned down, but you need to apply "more than 37 days before a scheduled foreclosure sale."
Foreclosure Avoidance Related To Natural Disasters And National Emergencies
The federal government offers certain economic relief measures in times of crisis such as a hurricane, forest fire, mudslide, flood, or other natural disasters. You may see headlines of VA, FHA, and other government-backed mortgage loan programs offering a 60 or 90-day moratorium on all foreclosure action for that program's loans as well as loan modification options and more.
But such measures are not universal; only those who are affected by disasters who reside in Presidentially Declared Major Disaster Areas (PDMAs) are allowed to take advantage of those and associated foreclosure prevention programs related to the disaster.
Some areas hardest-hit by a tornado, tropical storm, flood, etc. get PDMA declarations right away, with other areas following later. That's why it is vital to stay informed about the status of your area, but also to register with FEMA and other assistance agencies in the wake of the disaster.
Your zone may not be eligible for such home loan assistance in the earliest days of recovery, but that is subject to change. Don't assume you do not qualify for help.
That is especially true of the assistance provided by the Small Business Administration (SBA). After natural disasters, federal agencies encourage homeowners to apply for SBA relief. Some may respond to that by saying, "I don't own a small business, why would the SBA help me?"
The answer is that SBA disaster recovery options do include homeowners who are not business owners–not knowing that option exists for you can deprive you of much needed options and resources. When disaster strikes, you should use three government resources immediately:
Register with the Federal Emergency Management Agency as someone affected by the disaster.
Contact the Small Business Administration to apply for homeowner relief.
Contact your loan servicer to discuss foreclosure avoidance measures.
Contact any federal agency you have a loan guaranteed by (VA, USDA, FHA, etc) to inquire about foreclosure avoidance and loss mitigation programs unique to your type of home loan. If you have a conventional mortgage, call your lender.
Federal Government Assistance In Times Of National Emergency
Borrowers affected by a national emergency such as COVID-19/coronavirus outbreak may be offered additional economic relief. Some of that relief may be related to your mortgage. The specific measures will vary depending on circumstances, but in the case of COVID-19, a federal law was passed; the Coronavirus Aid, Relief, and Economic Security (CARES) Act.
This law established two types of protection for homeowners–but these protections are for those with government-backed loans such as VA, FHA, USDA, etc. Borrowers with conventional mortgages must contact their lenders to see if similar measures are applicable for their mortgages.
Remember, these relief measures are NOT automatic and must be applied for:
Foreclosure moratorium
A right to forbearance for homeowners specifically dealing with financial hardship due to the COVID-19 emergency
Depending on the laws of your state, additional relief may apply, and state law may also provide relief for those with conventional mortgages. Contact your loan servicer in any case to learn what you may qualify to do.
---
Joe Wallace is a 13-year veteran of the United States Air Force and a former reporter for Air Force Television News
---
Most Popular VA Loans and Mortgages Articles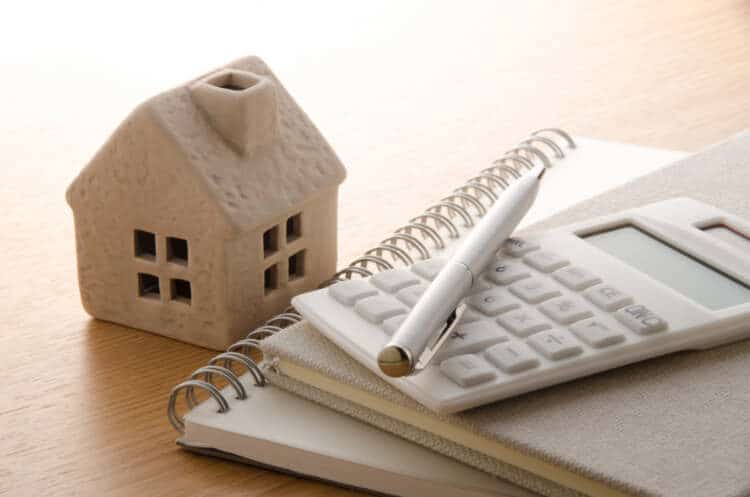 VA Loan Calculator – Estimate Monthly Mortgage Payments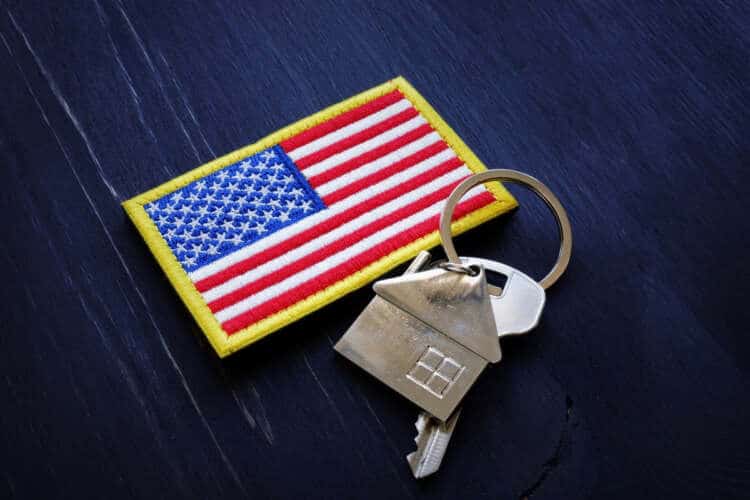 VA Loan Certificate of Eligibility (COE)
VA Loans for Children of Veterans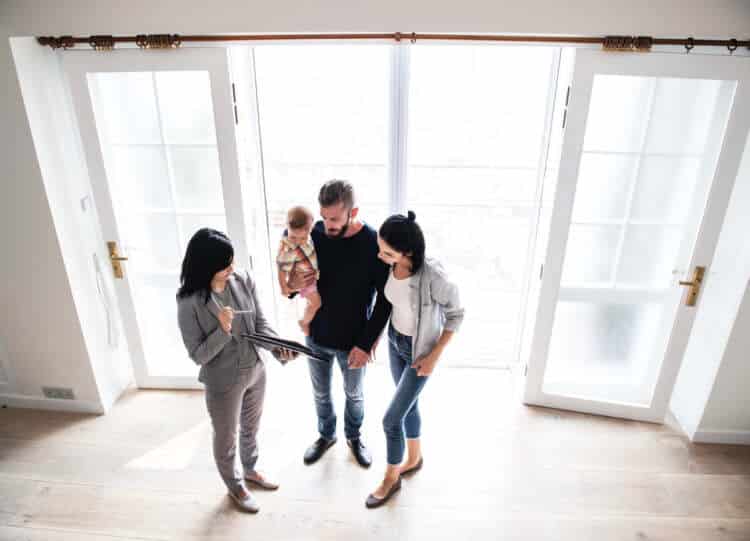 2023 VA Loan Limits by County
VA-Owned Properties for Sale