Mortgage Relief Programs
Updated: November 9, 2022
Before you start looking into your mortgage relief options, determine who holds your mortgage, who your current loan servicer is and whether or not you are delinquent on your loan.
Missing payments limits your mortgage relief options, so it's crucial to act as early as possible.
In all cases, you'll need your lender's cooperation, so contact your loan servicer as soon as you know you may have trouble making your payments.
What Kind of Mortgage Relief Do You Need?
Mortgage relief programs vary greatly and may be specific to a certain type of loan, such as those backed by the Federal Housing Administration, Department of Veterans Affairs or U.S. Department of Agriculture.
They may also include Federal National Mortgage Association (Fannie Mae) or Federal Home Loan Mortgage Corp. (Freddie Mac) loans. Fannie Mae has a loan lookup tool on its website, as does Freddie Mac.
Refer to your loan paperwork to verify what kind of mortgage loan you have. Your closing disclosure should identify your transaction as a VA mortgage, FHA home loan, USDA mortgage, conventional mortgage or other mortgage loan. When in doubt, call your loan servicer for more information, meaning the company sending and processing your monthly mortgage bills. Often, it's the lender you worked with – or, that lender may have sold your loan to a different servicer.
Don't Waste Your Time Searching for Outdated Programs
You may have heard about a set of mortgage relief programs for homeowners in the wake of the 2008 housing crisis. Such programs have since terminated or expired, including:
Home Affordable Refinance Program (HARP, also known as the Obama Mortgage) expired in 2018
Home Affordable Modification Program (HAMP) expired in 2016
Coronavirus Aid, Relief and Economic Security (CARES) Act expired Dec. 31, 2020
In 2021, Freddie Mac paused its enhanced relief refinance and Fannie Mae paused its high loan-to-value refinance loans until further notice.
Mortgage Loan Relief for Conventional Mortgages
Conventional mortgages are home loans backed by Fannie Mae and Freddie Mac, so-called government-sponsored enterprises, or GSEs. They were chartered by Congress decades ago to make mortgages more widely available by purchasing qualifying loans from lenders and packaging them into bonds sold to inventors.
GSE-backed mortgages offer the following relief options to help borrowers stay in their homes:
Refinance: Fannie and Freddie loans offer different refinancing options for those who are current on their mortgages and need a new loan with more affordable terms. Freddie Mac's Refi Possible program can help low- and moderate-income borrowers who may not have realized the benefit of refinancing their current loan, according to the company's website. Similarly, Fannie Mae began offering RefiNow in June 2021, which, according to the official Fannie Mae site, "makes it easier for eligible homeowners earning at or below 80% area median income (AMI) to refinance."
Home Loan Forbearance: You can temporarily suspend or lower your mortgage payments for a set period of time (such as three to six months) to help you weather a period of financial hardship. However, you must repay missed payments later, possibly when you refinance or sell your home, according to the Consumer Financial Protection Bureau.
Mortgage Reinstatement: If you can pay the entire amount of your missed payments, taxes, interest and insurance on a delinquent mortgage, you might be able to have it reinstated. This option is good for those who are no longer experiencing financial hardship and can make a lump-sum payment.
Home Loan Repayment Plan: You and your lender can agree to a new payment schedule to repay missed payments over a fixed period of time, such as six months or a year. You would pay a portion of the overdue amount when you pay your regular monthly mortgage payment to cover the missed payments over time.
Fannie Mae and Freddie Mac Mortgage Payment Deferrals: You can defer a fixed number of payments to the end of your mortgage without penalty. If you're no longer in financial trouble but can't afford to make a lump-sum payment, this could be a good option.
Loan modification: You may be able to work with the lender to modify your mortgage terms to make your payments more affordable. According to the Consumer Financial Protection Bureau, "Modifications may involve extending the number of years you have to repay the loan, reducing your interest rate, and/or forbearing or reducing your principal balance." The sooner you act in such cases, the better.
Conventional mortgage borrowers who have loans that are not Fannie/Freddie GSE mortgages should contact their loan servicer to ask what relief options are available to them. Conventional mortgage relief options are not standardized, so your loan servicer's willingness to work with you will determine your options.
Mortgage Relief Programs for Government-Backed VA, FHA and USDA Loans
Those with an FHA, VA or USDA mortgage should look into some of the mortgage relief options mentioned in the list above. Government-backed loans require the servicer to exhaust several options before resorting to foreclosure.
However, borrowers must contact the servicer to work out a solution. These mortgage relief programs are not applied automatically.
In times of natural disaster or national emergency, FHA mortgages, VA home loans and USDA loans may have automatic mortgage relief procedures for borrowers who meet certain criteria.
For example, homes damaged by a natural disaster in a federally-declared disaster area may be eligible for an automatic foreclosure moratorium if the homeowner purchased it with a government-backed FHA, VA or USDA loan.
However, you should contact your servicer as early as possible to avoid complications and more costly remedies to bring the mortgage into good standing.
Streamline Refinancing
USDA, FHA and VA mortgages all offer some form of streamline refinancing, which can benefit borrowers when rates are falling. Refinancing can adjust the terms of your mortgage and lower the monthly payments, reduce your interest rate or switch you from an adjustable-rate to a fixed-rate mortgage. In many cases, you won't need an appraisal or credit check for these loans, according to the official websites of all three loan guarantors.
However, streamline refinance loans don't permit you to receive cash back and you can not refinance to change your existing loan to another type of mortgage.
For example, you can not refinance a conventional mortgage into a VA loan using streamline refinancing, but you can refinance an existing VA home loan mortgage with a VA streamline interest rate reduction refinance loan (IRRRL).
The VA offers the following options to VA borrowers who need mortgage relief:
Veterans and their surviving spouses can get VA financial counseling, whether or not they have a VA mortgage. If you qualify for the VA loan program, you qualify for financial counseling.
Veterans and surviving spouses with a VA-backed mortgage or a VA direct loan can ask a VA loan technician to help them deal with any VA lender. Call the VA at 1-800 827-1000. The VA will automatically assign a VA loan technician to any VA borrower who is more than 60 days past due on a mortgage payment.
---
Joe Wallace is a 13-year veteran of the United States Air Force and a former reporter for Air Force Television News
---
Most Popular VA Loans and Mortgages Articles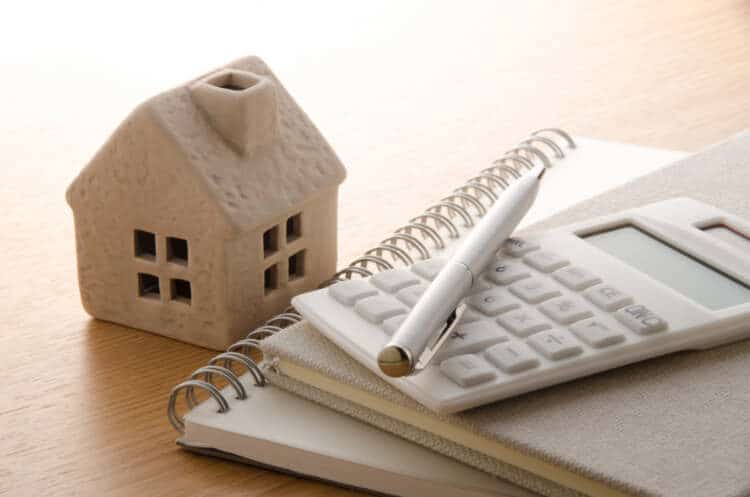 VA Loan Calculator – Estimate Monthly Mortgage Payments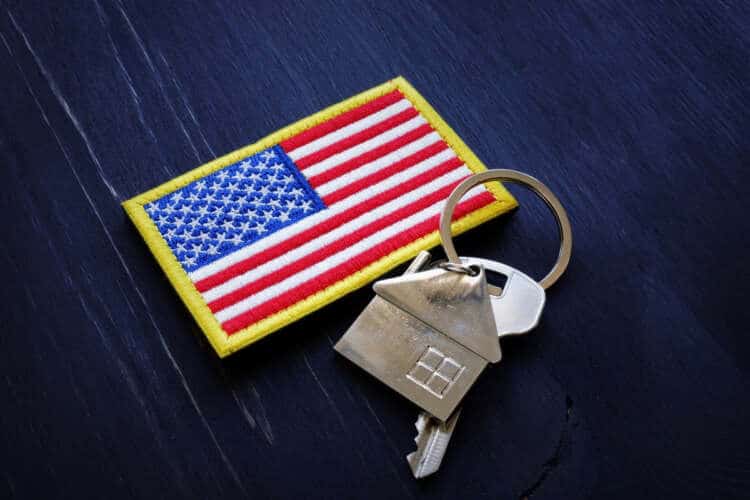 VA Loan Certificate of Eligibility (COE)
VA Loans for Children of Veterans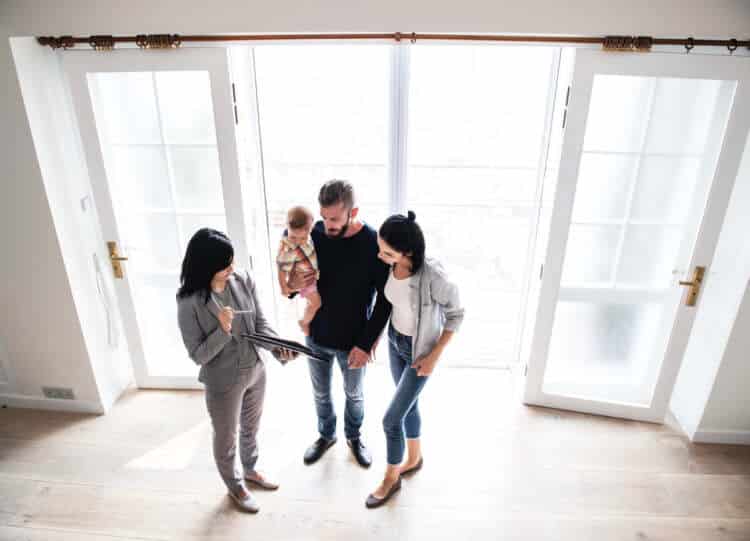 2024 VA Loan Limits by County
VA-Owned Properties for Sale