Why Choose A VA Loan Instead Of A Regular Mortgage?
Updated: March 21, 2023
The VA home loan benefit is one of the most valuable for veterans; it provides the means for a qualifying borrower to explore home loan options without a down payment in typical cases, and for some borrowers there may be waivers for certain home loan fees.
VA loans feature the option to apply for a Streamline Refinance loan later on, using the original application information to qualify for the new loan. (See below)
These are just some of the reasons why it can be a smart idea to consider applying for a VA mortgage loan instead of a conventional loan or other non-VA options.
MORE: Veterans Can Buy a Home with $0 Down
Some of the most attractive perks of the VA loan benefit are simply not available for conventional mortgages, and other government-backed loans may not offer the same types of advantages for some buyers-especially those who have VA disability ratings or are eligible to receive compensation for service-connected disabilities.
VA Loans Are Used To Buy, Build, Or Refinance
You can use a VA mortgage to purchase, rehab, refinance, or build a single family home up to four units. These properties can be houses, condo units, town homes, co-ops, planned unit developments, and others. These loans are for owner-occupied residences and not for commercial properties or business enterprises.
No Down Payment Required For Most VA Loans
The no-money down option is a standard feature for VA mortgage loans. Borrowers are not required to make a down payment except under certain conditions related to creditworthiness or in cases where the appraisal is lower than the asking price.
Thanks to the VA loan "escape clause", a borrower is not required to purchase a home in such cases, but those who choose to do so cannot finance the difference between the appraised value and the sales price.
Some Will Put Money Down Anyway
Some borrowers will choose to make a down payment on their VA home loan anyway as this can reduce the amount of your VA loan funding fee. In such cases, the down payment must be above a certain percentage to qualify for a discount on the fee–ask your loan officer how much you should realistically expect to pay in such cases based on the loan amount and the term of your mortgage.
VA Loans: No Private Mortgage Insurance Required
Private mortgage insurance, or PMI for short, is generally required by conventional lenders when a borrower does not make a high enough down payment. In general you may find conventional lenders requiring PMI when the loan-to-value ratio is 80% or higher.
That means in order to avoid PMI on a conventional loan you may be required to make a down payment totally 20% of the adjusted value of the home (or more). Credit scores can also be a factor, depending on circumstances.
The FHA single family loan program, another government-backed loan similar in many ways to VA mortgages, does not require private mortgage insurance, but does require an up front mortgage insurance premium and an annual premium paid over either the lifetime of the loan or for 11 years, depending on factors including (but not limited to) the loan-to-value ratio, and the duration of the loan.
Remember, this type of mortgage insurance protects the lender and is not the same thing as home owners insurance to protect your property from theft, fire, etc.
VA Loan Funding Fees
Remember, this type of mortgage insurance protects the lender and is not the same thing as home owners insurance to protect your property from theft, fire, etc.
It's true that VA home loans do include a VA loan funding fee, which is affected by the amount of down payment you choose to pay (if any), and whether you are a first time buyer or have used your VA home loan benefits before. The people who qualify for the lowest VA loan funding fee are first-time buyers who choose to put 10% down on the loan.
The people who qualify for the lowest VA loan funding fee are first-time buyers who choose to put 10% down on the loan.
The VA loan funding fee is waived for all service members receiving or eligible to receive VA compensation for service-connected medical conditions or injuries. This requires the VA to have completed its process for determining the percentage of disability and awarding that amount to the veteran officially.
These waivers are NOT automatic and must be applied for. Those who wish to apply will be required to furnish a completed copy of VA Form 26-8937 which shows the exempt status of the borrower. Here's a sample copy of VA Form 26-8937.
The VA loan funding fee waiver also applies to certain Purple Heart recipients who are still on active duty who furnish proof of the award before loan closing time.
In cases where a funding fee refund might be due at a later date, the lender will have the borrower make the payment and apply for the refund once the official VA notification of a disability award is obtained.
Refinancing From Non-VA Loans To VA Mortgages
VA loans are not just for new purchases-if a borrower has a non-VA mortgage and wants to refinance into a VA mortgage loan, this option is available for financially qualified borrowers. Those who wish to refinance from non-VA to VA mortgages will need to find a participating VA lender willing to perform the transaction.
VA loans can be refinanced into lower mortgage payments and/or interest rates with a VA Interest Rate Reduction Refinance Loan, also known as the VA IRRRL. Ask a participating VA lender about the VA-to-VA IRRRL option.
VA Refinance Loan Options
VA loans are similar to FHA mortgages in one important respect–both of these government-backed mortgage loan programs offer the borrower the ability to apply for a Streamline Refinance loan, which is sometimes referred to as an Interest Rate Reduction Refinance Loan or IRRRL.
These loans typically must result in a tangible benefit to the borrower. This can be in the form of a lower interest rate, a lower monthly payment, and can also be used to get out of an adjustable rate mortgage into a more stable and predictable fixed-rate loan.
These loans are unique as they have no VA required credit check or appraisal. If your lender does not require one anyway, this is a good opportunity to refinance without having to go through an extensive application process similar to the original mortgage.
Yes, you'll still need to complete paperwork and work with the lender, but there are good reasons to consider this as a benefit to having your original VA loan.
VA mortgages are also assumable, which means that you (with the lender's approval) can transfer your VA loan to another person and have them assume financial responsibility for the mortgage.
Another perk of VA mortgages is that they typically feature lower interest rates than conventional loans due to the government's backing of the loan. But your credit scores and the current going rate will be important factors in the rate you negotiate with the lender. Keep that in mind when you are in the planning and saving stages of your home loan.
---
Joe Wallace is a 13-year veteran of the United States Air Force and a former reporter for Air Force Television News.
---
Most Popular VA Loans and Mortgages Articles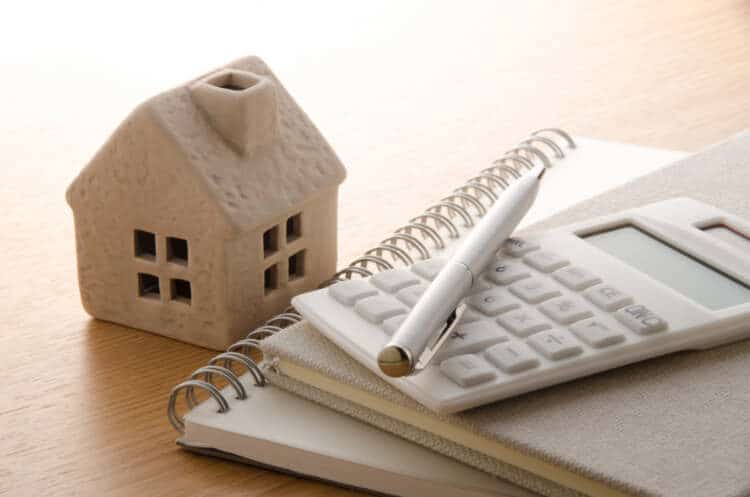 VA Loan Calculator – Estimate Monthly Mortgage Payments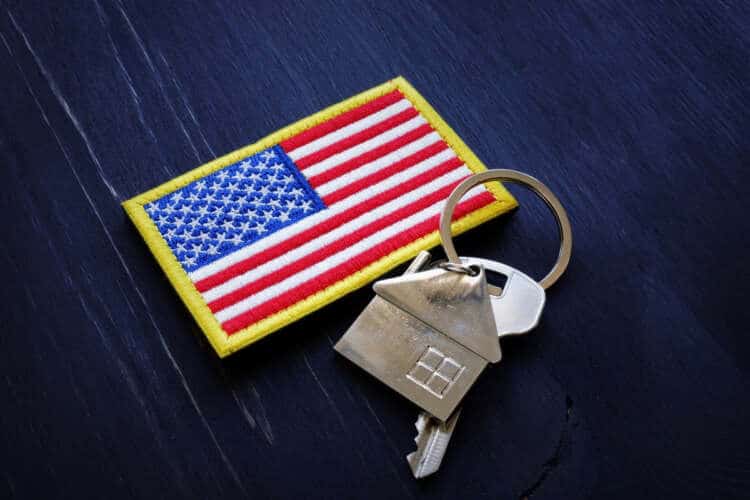 VA Loan Certificate of Eligibility (COE)
VA Loans for Children of Veterans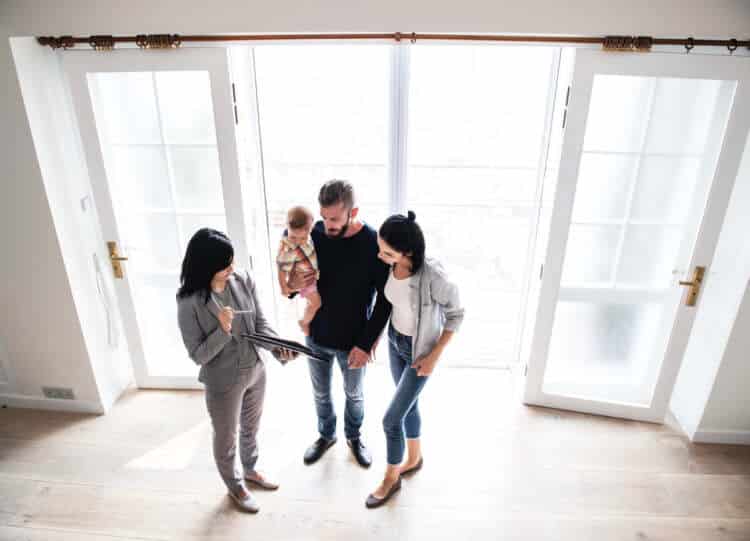 2023 VA Loan Limits by County
VA-Owned Properties for Sale