VA Vendee Financing
Updated: April 26, 2022

Investors often look for ways to purchase foreclosed homes. The VA offers an outstanding option. When someone defaults on a VA loan, the VA then sells the foreclosed property via its VA Vendee financing program – open to all borrowers. As such, we'll use this article to explain how VA Vendee loan financing works.

Specifically, we'll cover the following topics:
What Are VA REO Properties?
VA Vendee Financing Overview
Finding a Property Eligible for VA Vendee Financing
Applying for VA Vendee Financing
VA Vendee Financing FAQs
Final Thoughts
What Are VA REO Properties?
To explain VA Vendee financing, we need to first provide an overview of VA real estate owned, or REO, properties.
As with all loans, borrowers sometimes stop paying their VA loans. When this happens, the VA-approved lender will first send a series of late notices to the borrowers, formally letting them know that they've missed a payment. Eventually – generally after 90 days of missed payments – the lender will file a notice of default. This is a public notice filed with the local courthouse that alerts people that a borrower has defaulted on a loan, that is, stopped paying.
Following the notice of default, lenders typically give borrowers another 90 days to pay their outstanding loan balance. If they don't pay, lenders can foreclose on, or seize, the property. This provides lenders a means to sell the home to pay off the loan balance. When a property has been seized in foreclosure by a lender, it becomes known as an REO property.
Due to the VA's guarantee of these loans, the Department of Veterans Affairs provides recourse to these lenders. More precisely, the VA itself will acquire these properties from the lenders and resell them directly. Once the VA has acquired these foreclosed homes, they become known as VA REO properties.
VA Vendee Financing Overview
The VA Vendee financing program revolves around VA REO properties After acquiring these properties, the VA then needs to sell them. And, they will sell to veterans, non-veterans, or investors. People can buy these properties with cash. But, this isn't an option for most people. As a result, the VA offers financing specifically for purchasing its REO properties. This program is known as VA Vendee financing.
Loans issued via the VA Vendee financing program are underwritten with the same guidelines as all VA loans, with two major differences. First, the VA will issue its Vendee financing products to any qualified borrower – not just veterans and military members. Second, investors can use VA Vendee financing to purchase rental properties, whereas the VA loan prohibits this. And, as with its standard home loans, the VA guarantees its Vendee financing.
Due to the scale of the VA REO portfolio, the Department of Veterans Affairs outsources the management and sale of these properties. While several different companies have held the contract in the past, Vendor Resource Management (VRM) currently holds the contract. VRM's lending arm – VRM Lending – issues all loans through its VA Vendee Loan program. This means that, to purchase a home with VA Vendee financing, people will actually apply for their mortgage with VRM Lending.
Similar to VA loans, VA Vendee financing offers borrowers some outstanding benefits:
Financing with little to no money down (as little as 5% for investors)
Origination and funding fees may be rolled into the loan for qualified borrowers
NOTE: The VA charges a 2.25% funding fee for all VA Vendee financing mortgages.
15- or 30-year loan term options
Competitive interest rates
Seller may contribute toward closing costs
No appraisal necessary
No pre-payment penalties
Finding a Property Eligible for VA Vendee Financing
As an investor, few options exist that allow for a down payment of as little as 5% on a rental property. This makes VA Vendee financing a potentially incredible option for investors. Accordingly, if interested in finding an eligible property, investors should follow the below steps:
Step 1: Pre-qualify with VRM Lending
Before searching for properties, borrowers should pre-qualify for VA Vendee financing. This ensures that, before spending a ton of time and effort looking for a new home, you know that you'll likely qualify for the loan. To pre-qualify, borrowers will talk to a VRM loan officer about their overall financial picture. Then, underwriters will review each case individually to confirm whether or not you meet pre-qualification criteria.
Step 2: Find an Eligible VA REO Property
Once you pre-qualify for VA Vendee financing, you next need to actually find a home. All of the VA REO properties for sale are listed by local agents through the Multiple Listing Service (MLS). But, people can also search for homes directly with VRM.
Of note, all VA REO properties are listed "as is." This can deter people looking for a primary residence, but it can be a great opportunity for investors seeking a distressed property at a discount.
Applying for VA Vendee Financing
After pre-qualifying and finding an eligible VA REO property, investors continue the financing process with the below steps:
Step 3: Apply for VA Vendee Financing
After finding a home, you'll officially apply with VRM for VA Vendee financing. This application will include:
Income verification
Social Security number verification
Credit check authorization
Any other specifically-requested financial information
Property information (address & desired loan amount)
Once you've submitted this info, the loan officer will run a credit check and send you an initial disclosure. At this point, you'll decide whether or not to proceed with VA Vendee financing.
Step 4: Loan Processing and Underwriting
If you decide to proceed, your loan officer will forward your credit information and full mortgage package to an underwriter. The underwriter will then review the entire package to determine if it meets lending requirements.
Step 5: Sign Your Closing Disclosure and Close the Loan
Once the underwriter conditionally approves your application, VRM will send you a closing disclosure (CD). This includes all of the loan details, and it must be received and reviewed at least three days prior to closing. After acknowledging receipt of the CD, you'll sign all the closing documents, and the lender will organize the release of funds to purchase the property.
VA Vendee Financing FAQs
A lot of confusion and misinformation exists in the real estate investment community about VA Vendee financing. This is largely a product of the frequent changes made to the program, particularly with regard to authorized lenders. As a result, we'll use this section to answer some frequently asked questions.
Can I apply for VA Vendee financing as an LLC or corporation?
No. Like the VA loan, borrowers must apply for VA Vendee financing in their own name.
Can I use any lender for VA Vendee financing?
No. The Department of Veterans Affairs has currently granted the contract to Vendor Resource Management (VRM). VRM issues VA Vendee financing through its lending arm, VRM lending.
What additional closing costs should I expect with VA Vendee financing?
As with VA loans, VA Vendee financing includes a funding fee. The Vendee fee is 2.25% of the loan amount. Qualified buyers can roll this fee into their loan principal at closing.
Are VA Vendee financing loans assumable?
Yes. But, the individual assuming the loan must still qualify for VA Vendee financing.
Can I do a home inspection on a home purchased with VA Vendee financing?
Yes. Homes purchased with VA Vendee financing include an inspection period, and investors can use that period to complete a home inspection. But, this does not change the "as is" nature of these properties.
Will VRM consider future rental income in DTI?
Potentially. Depending on the individual borrower, VRM may include up to 75% of a property's rent – as confirmed by an appraiser – towards a borrower's DTI ratio. Contact VRM directly to confirm whether you will qualify.
Is there a limit to the number of homes I can purchase with VA Vendee financing?
No. The VA does not set a limit on the number of homes that investors can purchase with VA Vendee financing.
Final Thoughts
Foreclosed homes can provide investors a great pool of rental properties. With the VA Vendee financing program, investors can access these types of properties through the VA's portfolio of REO homes. And, with this program, investors potentially only need to put as little as 5% down – a far better option than a conventional loan's 20% requirement.
Bottom line, for the right investor and situation, VA Vendee financing can be an outstanding choice for purchasing investment properties.
---
Maurice "Chipp" Naylon spent nine years as an infantry officer in the Marine Corps. He is currently a licensed CPA specializing in real estate development and accounting.

---
Most Popular VA Loans and Mortgages Articles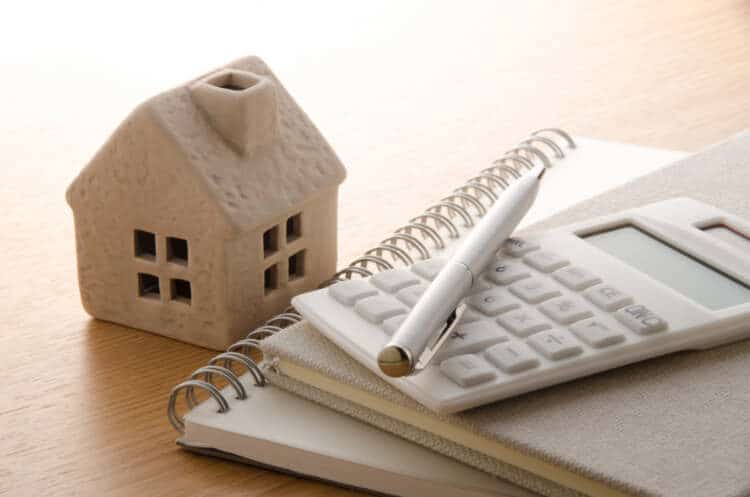 VA Loan Calculator – Estimate Monthly Mortgage Payments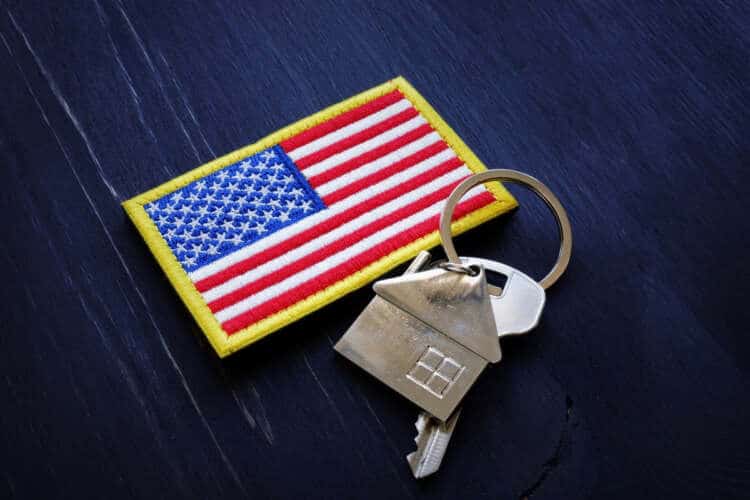 VA Loan Certificate of Eligibility (COE)
VA Loans for Children of Veterans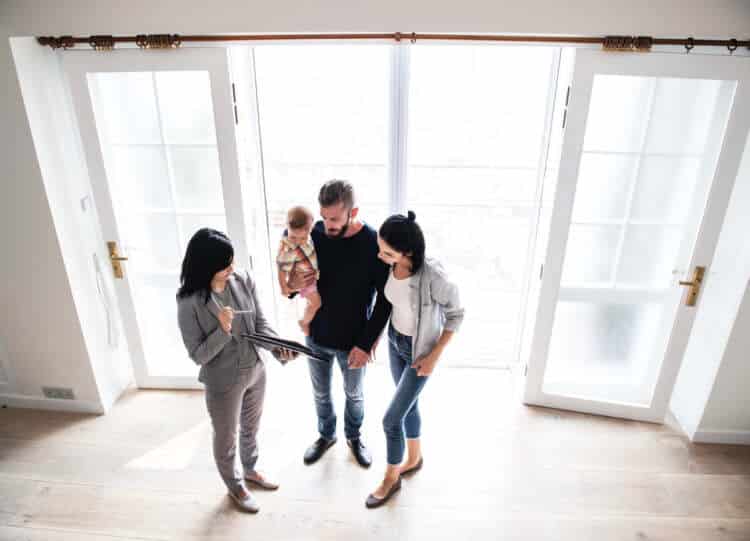 2023 VA Loan Limits by County
VA-Owned Properties for Sale