VA Joint Loans
Updated: April 26, 2022
The VA home loan benefit is unique in many ways. The veteran's eligibility for the VA loan program is not the same as home loan approval; service members, veterans, and certain qualifying surviving spouses of military members who have died on active duty or as a result of military service are given access to the program itself but the loan approval process is dependent on the applicant's credit and employment qualifications.
VA loans are unique in other ways; one of those is the ability to apply for a joint loan where more than one person applies for the loan, sharing the financial responsibility for the property. Joint loans basically include the following categories as described on the VA official site:
Veteran and one or more non-veterans (not spouse)
Veteran and one or more veterans (not spouse) who will not be using their entitlement
Veteran and the veteran's spouse who is also a veteran, and both VA loan entitlements will be used
Veteran and one or more other Veterans (not spouse), all of who will use their entitlement
One such consideration–VA "joint loan" rules do not apply for VA borrowers who apply for loans with non-military spouses. In those cases, the VA loan treats both applicants the same. What does this mean?
This is where VA joint loans can get confusing; the joint loan between a veteran and a veteran spouse involves both parties using their VA loan entitlement which is finite and can be used up completely when purchasing a new home.
The military-to-military couple each use a portion of their entitlement to qualify for the mortgage loan. This is not the same procedure as a mortgage loan shared by a military member or veteran and a non-military spouse.
VA Loan Funding Fees For Joint Loans
Why does the VA split hairs over whether the new purchase mortgage loan is a joint loan or not? One big reason is the VA loan funding fee, which is charged to each military borrower on the mortgage on a joint loan.
VA Joint Loans Between A Veteran and Non-Veteran, Non-Spouse
For joint loans between a veteran and a non-veteran who is also not a spouse, the funding fee the veteran pays will be proportional to their share of the mortgage. This practice also affects those who are married and applying for a loan together where only one spouse is military.
VA Joint Loans Between Two Military Spouses
For joint loans between two military spouses, the funding fee is split likewise. Each military spouse pays their share of the fee.
VA Joint Loans Between A Military Spouse And Non-Military Spouse
A couple applying for the loan where only one person will use VA entitlement, the VA funding fee is proportional to the veteran's share of the financial responsibility on the mortgage.
VA Joint Loans For Couples Who Are Engaged To Be Legally Married
The VA Lender's Handbook addresses joint loans between two people engaged to be married. "A loan to a Veteran and fiancé who intend to marry prior to loan closing and take title as Veteran and spouse will be treated as a loan to a Veteran and spouse (conditioned upon their marriage), and not a joint loan."
VA Joint Loan Funding Fee Procedures
The lender is required to charge the "appropriate funding fee percentage to any portion of the loan allocable to a Veteran using his or her entitlement who is not exempt from the funding fee".
The VA provides a handy example based on a no-downpayment loan approved for two veterans. One of those vets is a first-time homebuyer and has not used any VA entitlement before. The other is considered a repeated borrower, or "subsequent user" of the VA loan benefit and therefore subject to a higher funding fee.
In this case, the funding fee percentages of 2.15 percent (for the new borrower) and 3.3 percent (for the subsequent-use VA loan borrower) respectively would each be applied to one-half of the loan amount.
No VA loan funding fee is charged to:
Non-Veterans
Veterans not using entitlement
Veteran who used entitlement, but is exempt from the funding fee
Effective Jan. 1, 2020 active duty Purple Heart recipients who furnish documentation of the award before closing day may also be eligible for a VA loan funding fee waiver
VA Funding Fee Exemptions For Joint Loans
Any VA borrower who, at the time of loan application, receives or is eligible to receive financial compensation from the Department of Veterans Affairs for service-connected medical issues is also exempt from paying the VA loan funding fee altogether.
You will need to provide proof of the VA's decision on your medical claim, and the VA claim must also be reflected on your VA Certificate of Eligibility for a home loan.
Borrowers who await a decision for a VA disability rating may have to pay the funding fee at closing time and apply for a refund of that fee once the VA rating has been determined and made official.
These refunds are NOT automatic, and you will need to discuss the refund process with your loan officer in order to take advantage of the refund opportunity. Remember that your VA Certificate of Eligibility will have to reflect your status as a disabled veteran in order to claim the exemption at loan time.
VA Joint Loan Funding Fee Calculations
VA loan funding fees are calculated on several factors including whether or not the borrower makes a down payment. For VA mortgages, if you pay a certain percentage down (you are not required to make a down payment on a VA loan in most cases) your VA loan funding fee amount can be reduced.
For VA Joint Loans, the rules in this area are a bit different, and are written as follows:
"The actual loan amount is allocated equally between the borrowers for purposes of calculating the funding fee, whether or not a downpayment is made, and regardless of where the funds for such a downpayment come from."
Ask your lender how this rule may affect your plans to make or not make a down payment based on lender requirements, current VA loan policy, and other variables.
The VA loan funding fee chart is broken down by the percentage of down payment made starting at 0% up to 10% or more. This chart reflects what would be charged to a single borrower. Remember that the VA loan funding fee for joint loans is established based on the veteran's portion of the loan obligation, so that would be calculated using that percentage and the numbers below:
First-time use with no money down – 2.15%
5 percent down – 1.5%
10 percent down – 1.25%
Second-time use VA loan funding fees are as follows:
First-time use with no money down – 3.3%
5 percent down – 1.5%
10 percent down – 1.25%
VA Joint Loan Rules: The VA Loan Guaranty
One very important thing to remember about the VA Joint Loan Program is that the VA guaranty-the promise to a participating lender to back the loan if the borrower defaults-is only available for the veterans on the mortgage. The VA guaranty does not extend to the non-military borrowers on the mortgage.
VA Joint Loan Rules: How Many Units Your New Home May Have When Purchased With A Joint Mortgage Loan
The VA Lender's Handbook instructs the lender that when properties purchased with VA joint loans are to be owned by two or more eligible Veterans, "it may consist of four family units and one business unit, plus one additional unit for each Veteran participating in the ownership."
That makes it possible for two veterans to purchase property with as many as six units plus a business unit.
However, in cases where a given property has more than four family units "plus one family unit for each Veteran participating in the ownership and/or more than one business unit, the loan is not eligible for guaranty."
VA Joint Loan Rules: Lender Guidelines For Joint Loan Approval
The rules for joint loan approval include specific instructions to the lender depending on the nature of the loan-is it "veteran-to-veteran"? "veteran and spouse?" or "veteran-to-non-veteran"?
Joint Loan Approval Guidelines For Two Veteran Borrowers
The VA Lender's Handbook tells the loan officer to consider "the credit and combined income and assets of both parties."
The financial strength of one Veteran "related to income and/or assets" can be used to compensate for any income or asset "weakness" of the other applicant(s). But where credit scores and credit ratings are concerned, borrowers should know that "…satisfactory credit of one Veteran cannot compensate for the other's poor credit."
Joint Loan Approval Guidelines For Veteran/Non-Veteran Joint Loans
VA loan approval rules in this area require the veteran's credit and income to be satisfactory. The rules state, "Veteran's income must be sufficient to repay that portion of the loan allocable to the non-Veteran" and the non-veteran borrower's credit must be "satisfactory" to the lender. The combined income of both borrowers is permitted to be used for evaluating loan affordability.
The VA Lender's Handbook instructs the lender that the veteran's income strength can be used to offset the income weakness of a non-veteran borrower, but "…income strength of the non-Veteran cannot compensate for income weakness of the Veteran in analyzing the Veteran's ability to repay his or her allocable portion of the loan."
What You Need To Know About The VA Certificate Of Commitment For Joint Loans.
For VA joint loans that include one or more non-Veterans, the VA will issue a Certificate of Commitment "limited to the Veteran's portion of the loan," and the amount of the VA guaranty is determined based on a ratio "of the amount of entitlement the Veteran has available to the Veteran's portion of the loan."
In these cases, the Department of Veterans Affairs issues a Certificate of Commitment with the following caveats:
No part of the guaranty applies to the portion of the loan allocated to the non-Veteran.
In the event of the foreclosure where a loss is sustained, the holder must absorb any loss attributable to the non-Veteran's portion of the loan.
VA Joint Loan Rules And The Equal Credit Opportunity Act (ECOA)
VA lenders are reminded that certain circumstances may require the lender to reconsider issuing credit to a veteran and non-veteran for joint loan purposes. Can the denial of a VA mortgage in a joint loan context violate the Equal Credit Opportunity Act? The VA official site states:
"The applicability of the guaranty to only a portion of the loan in the case of a Veteran/non-Veteran joint loan may cause a lender to refuse to accept an application for such loan" which may appear to be a violation of ECOA guidelines, especially when a military and non-military spouse apply.
But VA loan rules state, "…the lender may refuse the application under these circumstances without violating ECOA" due to an exemption for VA home loans based on the loan's status as "a special purpose credit program."
VA loan programs rules are subject to change, and it is always recommended to speak to a loan officer to determine what current loan policy might be, whether legislative changes or other alterations may be possible or have already occurred. Being an informed borrower is the most important thing you can do; shop around, compare rates, and consider your options for both a joint loan or other variation on a VA mortgage that may be helpful for you in your current circumstances.
---
Joe Wallace is a 13-year veteran of the United States Air Force and a former reporter for Air Force Television News
---
Most Popular VA Loans and Mortgages Articles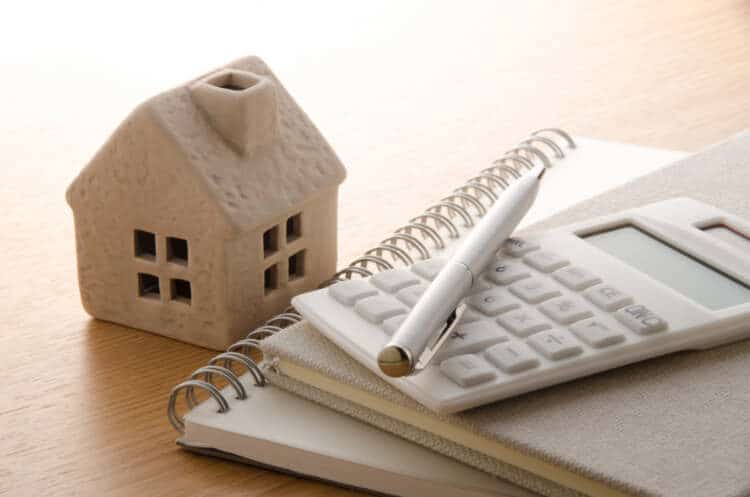 VA Loan Calculator – Estimate Monthly Mortgage Payments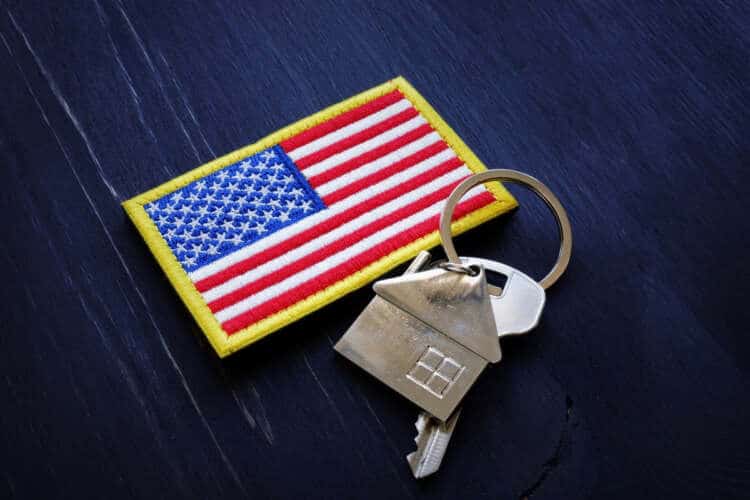 VA Loan Certificate of Eligibility (COE)
VA Loans for Children of Veterans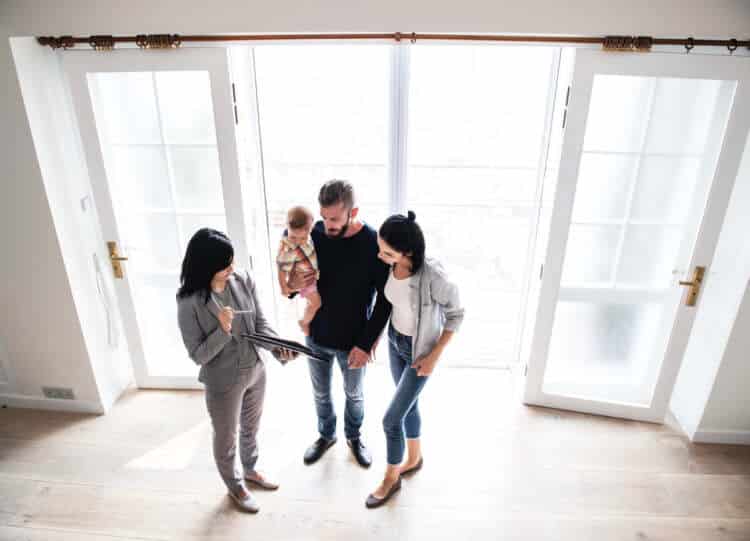 2023 VA Loan Limits by County
VA-Owned Properties for Sale