VA Home Loan Myths
Updated: April 28, 2022
The are many VA home loan myths that hinder people trying to fulfill their dream to own a home.
Such myths include inaccurate information about who can be eligible for a VA Loan, and when. Do not allow these misconceptions to deter you from your VA home loan options; the data given here will assist you in applying for a VA loan to purchase your home. Here are a few myths explained.
Myth 1: I do not have a full 2 years of service, therefore I am not qualified
As a general rule of thumb for eligibility, the VA Lender's Handbook, VA Pamphlet 26-7 explains that eligibility for VA Home Loan Benefits for most troops serving today includes a minimum period of service in the Coast Guard, Marine Corps, Air Force, Navy, or Army for ninety days or more, any portion of which happened within wartime.
-OR-
181 continual days or above (peacetime)
Two-Year Requirement: A longer length of service requirement has to be met by veterans who:
Enlisted (then service began) following Sept. 7th, 1980
-OR-
Was an officer, plus service started following Oct. 16th, 1981
Those veterans have to have either completed:
Twenty-four continual months or beyond
-OR-
The complete span for which ordered to active duty, yet not less than ninety days (any portion within wartime) or 181 continual days (peacetime)
Find additional information on VA loan misconceptions in this video.
Myth 2: I only can utilize my VA benefit for my initial house
There are multiple situations where you might reuse your VA entitlement in order to secure a housing loan, according to VA guidelines:
Entitlement that was previously utilized in conjunction with a VA housing loan might be restored underneath specific circumstances. When restored, it could be utilized again for additional VA Loans. Restoration of previously utilized entitlement is probable if:
The property that secured the VA guaranteed loan was sold, and the loan was paid in full.
-OR-
A qualified veteran-transferee agreed to assume the outstanding balance upon the VA loan and substitute her or his entitlement for the same quantity initially utilized upon the loan. The assuming veteran has to additionally meet occupancy, credit and income requirements of the law.
-OR-
The previous VA loan was paid in full and a veteran has made application for the loan to be secured by the exact same property that secured the previous VA loan.
-OR-
The previous VA loan was paid in full, yet the veteran hasn't disposed of the property that secured the loan.
Myth 3: I have a foreclosure or bankruptcy on my credit history, and thus am not qualified for a VA loan
A bankruptcy within an applicant's (or a spouse's) credit history doesn't in itself disqualify a loan, according to VA guidelines. A good credit history especially after the bankruptcy and length of time since the bankruptcy can be contributing positive factors towards still qualifying.
Myth 4: A VA loan can only be used once

To use your VA loan, you must use some or all of your VA loan entitlement. Some borrowers don't use their full VA loan entitlement when they purchase a home; any remaining can be used to purchase another property.
When you pay off your first VA mortgage, you are entitled to apply to have your full VA loan entitlement restored (it is not automatic) and you are permitted to purchase another property with your restored entitlement. Note that in all cases, VA loans are only approved for property you intend to personally occupy as the sole borrower. In the case of multiple borrowers, at least one person obligated on the loan must live in the property as the primary residence.
Myth 5: A VA loan can be used to buy an RV

Unfortunately for many this is not true, same with houseboats. It must be a home with a fixed, permanent foundation. VA loans can only be approved for property that is legally classifiable as real estate or "real property." RVs and houseboats can never be taxed as real estate; hence they cannot be approved for VA mortgages.
Myth 6: VA loans are exactly like FHA and USDA loans
FHA loans require a mortgage insurance premium and a 3.5% down payment. USDA loans feature zero money down but have income restrictions since the USDA loan program is a need-based, low-income assistance program.
VA mortgages are not need-based, require no down payment for most transactions, and as of 2020 feature no loan limits–the amount of money you are permitted to borrow for your VA mortgage will be negotiated between you and the lender and not regulated by Fannie Mae and Freddie Mac conforming loan limits.
Furthermore, VA mortgages offer a waiver of certain fees for those who receive or are eligible to receive VA compensation for service-connected disabilities. Active duty service members who are Purple Heart awardees may also qualify for a waiver of certain fees thanks to the passage of the Blue Water Navy Vietnam Veterans Act.
Myth 7: VA loans are only for typical suburban homes
VA mortgages can be used to purchase any home that meets VA appraisal requirements, state/local building code, etc., and fits into the description of eligible property types.
For example, if may be possible to purchase a mixed-use, mixed-zoning property if it is primarily residential in nature (the non-residential use cannot exceed a specific percentage of the floor space, which is subject to change), the non-residential use does not interfere with the ability to use the property as a home, etc.
VA mortgages can also be used to purchase condo units, mobile or manufactured homes, and townhouses. You can also use a VA mortgage to build a home from the ground up using a VA Construction Loan.
---
Most Popular VA Loans and Mortgages Articles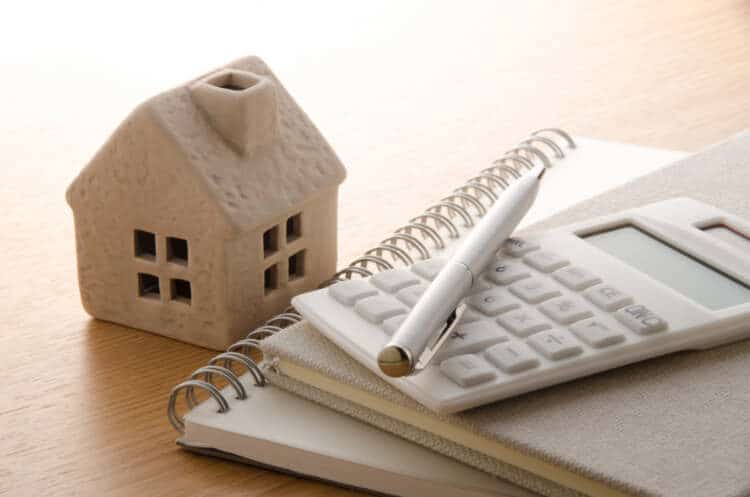 VA Loan Calculator – Estimate Monthly Mortgage Payments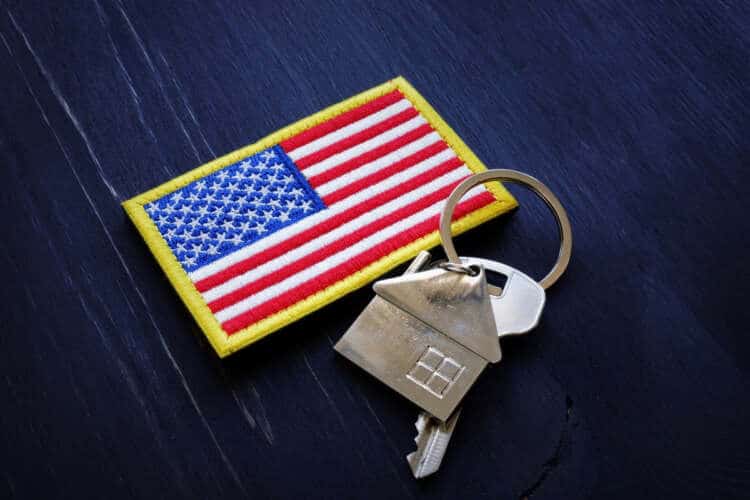 VA Loan Certificate of Eligibility (COE)
VA Loans for Children of Veterans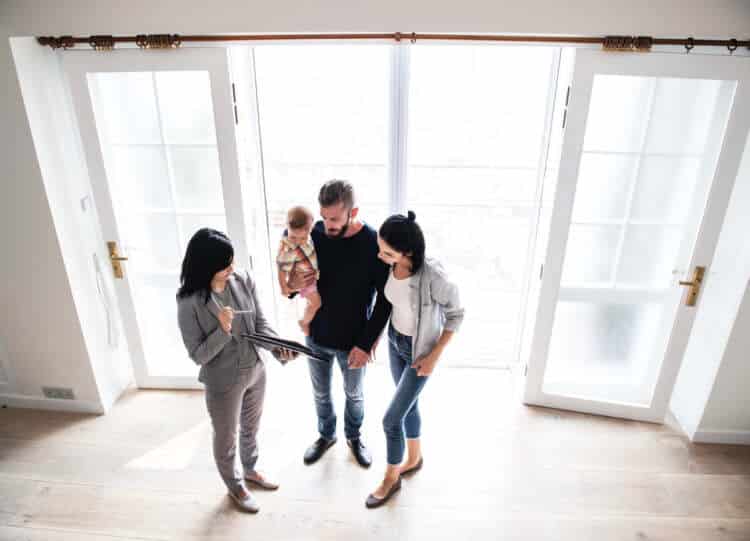 2023 VA Loan Limits by County
VA-Owned Properties for Sale