Complete Guide to Loan Estimates for Military Members & Veterans
Updated: July 6, 2023
The process of purchasing a home can be quite complicated in itself. Then, if you add in extra VA loan requirements, the complexity of home buying increases significantly!
On the bright side of things, there are excellent VA loan lenders out there ready to guide military members through the steps of purchasing a home with their VA benefits. One tool military members and veterans can use to help them select the right VA lender is mortgage loan estimates.
These informative documents, when interpreted and used correctly, can empower you to make informed decisions regarding your lending options.
What is a Loan Estimate, & How Does it Work?
A housing loan estimate, also known as a "good faith estimate," is documentation of the terms and approximate costs involved with acquiring a loan from a respective lender. This information is important to gather from each lender you may potentially work with, as it allows you to thoroughly compare your lending options.
How a home loan estimate works is quite simple! First, you must speak to a lender and let them know about your intentions of purchasing a home with your VA benefit.
They'll request some preliminary information about your finances and ask you to fill out an application, which will allow them to write up an accurate loan estimate.
After the lender delivers your information, there is a 7-day rule for your loan estimate. This means you have at least a full week to review the mortgage loan estimate form and ask questions.
If you are happy with the provided terms, you can accept them before the 7-day time period.
After those 7 days, you can choose to accept their offer, request changes, shop around, or withdraw your application entirely. It's essential to know that the lender also has the right to withdraw their offer or change the terms if they wish after that 7-day timeframe.
This is because the mortgage landscape is ever changing. Therefore, the terms they offered 7 days ago may not be as favorable for them after that required waiting period.
As such, it is recommended that you maintain open communication with your lender about your intentions and how you would like to proceed.
The Importance of Loan Estimates for Service Members and Veterans
There are two main reasons why acquiring a loan estimate for your mortgage is highly beneficial. For starters, asking a VA lender to give you a loan estimate example using your financial information will also equip you with a loose idea of your housing price range.
Sure, you can always use a VA loan calculator to understand where you stand in this regard. However, going ahead and contacting a lender, or multiple VA lenders, to estimate a mortgage loan for you is an ideal first start to your home-buying journey.
In addition to helping you understand what housing price range you should be shopping in, gathering a few mortgage loan estimates can help you handpick which VA lender is best for you. Comparing the home loan estimates from a few lenders is a great way to get the best deal possible.
Does Getting a Loan Estimate Mean You're Approved for a Loan?
Getting a loan estimate means that you are on the right track to getting approved for a loan! However, it is not the last stop to achieving the final loan approval.
When you find a VA lender that offers desirable lending terms, you will need to inform them of your intent to proceed. This will allow them to continue with the loan application process and move you closer to becoming approved for a VA loan.
Understanding the Components of a Loan Estimate
Before you make a decision about which VA lender to work with, you'll need to know how to read a mortgage loan estimate. After all, the information on these documents will ultimately help you choose your mortgage lender.
As such, asking for loan estimates without knowing how to interpret the presented information defeats their intended purpose. To ensure you can approach loan estimates knowledgeably, let's review some key information about them.
Borrower & Lender Information
Near the top of each mortgage loan estimate should be your information as the borrower as well as the lender's information. Identify where these details are located on each document.
In the end, this will help you keep your mortgage loan estimate forms organized and identify which lenders offered what terms.
If you're unsure about which lenders to reach out to, review our list of the Best VA loan lenders to get started. It is recommended to gather at least 3-4 loan estimates for comparison.
Loan Terms & Type
Information such as if there will be a prepayment penalty, if your VA loan is assumable, and if there are any refinance options is all information that will appear in the "loan terms' section. All of this information is highly beneficial to be aware of for when you may want to pay off your home early, sell your home, or even refinance it in the future.
The "loan type" section of your home loan estimate will let you know whether you have a fixed-rate mortgage, adjustable-rate mortgage, or any other type of loan type that defines what your interest rate will look like throughout the years. Before you agree to lending terms, you'll want to make sure you know if or when your rates may change in the future!
Loan Amount & Interest Rate
The "loan amount" reflects the total amount of money you would be borrowing. This is also the amount that the rest of the numbers on your mortgage loan estimate are based on.
Then, near the "loan amount," you'll find your assigned interest rate. Typically, interest rates reflect a combination of the current market conditions and the borrower's financial standing.
Monthly Payment Breakdown
Most military members and veterans purchasing a home have a good idea of how much they can afford to spend on a mortgage each month. The "monthly payment" portion of your home loan estimate will tell you right away if the mortgage amount you've selected is within the range you've pictured for yourself.
Loan Duration & Repayment Schedule
The "loan duration" section will showcase how long your mortgage is set for before it will be paid off completely. The most popular loan terms are 15- or 30-year mortgages.
However, loan terms can be set at different lengths based on the preferences and financial details of the borrower.
You can find information about how often you'll be asked to make mortgage payments, the total number of payments you'll make, and when you'll start making payments in the "repayment schedule" part of your loan estimate.
Closing Costs & Fees
There's a lot that goes into closing a mortgage, and the many professionals hired to help along the way require payment. These expenses are listed in the "closing costs and fees" section of your home loan estimate.
Within this section, you can expect to see additional expenses for the following:
VA funding fee
Loan origination fees
Property Appraisal
Credit Report Fee
Title Insurance
Recording Fee
Depending on market conditions, borrowers can sometimes negotiate closing costs and fees within the sale of the home. That is, if the situation is just right, you may be able to convince the seller to cover these expenses!
Military-Specific Considerations in Loan Estimates
Since the nature of a VA loan has different qualifiers and regulations compared to other lending types, you can expect your loan estimate to have extra military-specific considerations. Here are the additional bits of information you can expect to find on your VA loan estimate:
VA Loan Information in Loan Estimates
VA Funding Fee: This is an additional cost that comes with funding a VA loan, and it will be listed under "closing costs and fees" on your loan estimate.
Loan Assumption Status: This category will let you know if your specific loan will be assumable if you decide to sell it in the future.
VA Loan Limits: This will define the highest loan amount you can borrow under a VA loan.
It's also essential to come ready to present your Certificate of Eligibility (COE), whether you are a military member, veteran, or surviving family member. VA lenders will want to first determine that you are eligible for the VA benefit before they create a home loan estimate for that lending type.
How Veterans & Service Members Can Request a Loan Estimate
The steps to obtaining a loan estimate are as easy as reaching out to a VA lender, and letting them know about your plans of purchasing a home. So, after you have researched lenders and made a list of your top choices, you can begin reaching out to request a loan estimate.
Each VA lender will ask for you to provide essential information so they may provide an accurate loan estimate. It's critical to the process that you are ready to provide the required details in a timely manner.
By being an active participant and supplying the needed information, you will be doing your part in making sure you receive thorough loan estimates.
Comparing Loan Estimates from Different Lenders
Once you've collected 3-4 loan estimates, take the allotted amount of time to review what each VA lender is offering you. From the interest rates and monthly payments to the total amount of the closing costs, it's a good idea to weigh your options carefully.
Remember, by collecting multiple loan estimates, you are empowered to choose which direction is right for you. In addition, you can even reach out to lenders and ask for aspects of your loan estimate to be altered within reason.
After you've made a choice, notify your preferred lender about your intent to move forward with them. At that time, they'll make any adjustments you both have agreed upon and deliver a final loan estimate for your approval.
Loan Estimate vs. Closing Disclosure
Think of your final loan estimate as the foundation upon which the closing disclosure will be built. While loan estimates give you a general idea about what terms you can expect from that lender, the closing disclosure is the official document that outlines those finalized terms.
You will be presented with the closing disclosure just a few days before closing. So, quite a bit happens behind the scenes from the moment you view your loan estimate to when you are given your closing disclosure to review and sign.
If you are curious about the complete VA loan process, review our article The Ultimate Guide to VA Loans.
Potential Pitfalls to Watch Out for in Loan Estimates
Common pitfalls that individuals experience are often born from not fully understanding the processes surrounding loan estimates.
For a smooth home-buying experience, take note of these potential pitfalls and how to avoid them:
Missed Opportunities: Don't forget that you have 7 days to review the terms of any loan estimate. By waiting longer than this time period to get back to the lender on your thoughts, you run the risk of missing out on desirable terms, such as a low interest rate.
Costly Surprises: Yes, the monthly payment amount on the home does matter. After all, you have to be able to afford the payments from months-to-month. However, you don't want that to be your only focus. Interest rate, duration, and loan amount are all metrics that should also be considered!
Assuming Accuracy: Lenders are humans, too. Therefore, they are capable of making mistakes. Don't just assume that your loan estimate will match the terms you discussed with the lender beforehand. Read through each line to ensure the document matches your expectations.
By being thorough and diligent when checking over your VA home loan estimates, you can successfully avoid any unexpected roadblocks. Remember, it is within your right to ask your lender any questions you may have to make sure you fully understand the terms they are presenting.
Resources for Military Borrowers
When it comes to purchasing a home with a VA loan, the Department of Veterans Affairs is a great place to start! Here, you can gain a clear view of what benefits you are eligible for and learn all about VA housing assistance.
Check out these additional resources available to military borrowers:
Military Housing Assistance Fund: This nonprofit provides eligible military members with gifted funds to help them cover closing costs.
Military OneSource: Visit this site for ample amounts of information regarding VA lending, VA housing, and much more!
Veterans of Foreign Wars: This nonprofit is dedicated to providing financial assistance to military members and veterans who have unmet needs due to a military-related "injury or activity."
Your VA lender can also be considered a resource to lean on throughout the lending process. As experts in this realm, they can answer any questions you may have about purchasing a home with your VA benefit.
Questions to Ask Your Lender About the Loan Estimate
When you obtain a mortgage loan estimate, you may find yourself at a loss about what to ask your VA lender next. Don't worry; we've got your back!
We've compiled a list of the top questions you should ask your lender about your loan estimate. These questions will help you gain a clearer picture as you compare loan estimates and VA lenders.
What specific fees are included in the loan estimate?
Knowing exactly what fees are included in the loan estimate will help you identify any room for negotiation. While some expenses are set in stone, others may have some wiggle room.
Furthermore, being aware of what expenses are accounted for can make comparing loan estimates much easier.
Are there any extra fees or costs that may not be listed on the loan estimate?
Did you know that all lenders are required to give a clear breakdown of all mortgage fees? By asking this question, you can double-check to make sure they are adhering to established regulations.
Moreover, you can use this question as a way to make sure no sneaky costs catch you off guard at the closing table.
Can you explain the interest rate and how it may change over time?
From fixed-rate and adjustable-rate mortgages (ARMs) to balloon mortgages and even hybrid mortgages, it's crucial to know how your interest rate may change over time. If you have anything other than a fixed-rate mortgage, you can expect your interest rate to fluctuate in some shape or form in the future.
Speak to your lender about what type of adjustment or index is used to determine the changes in your interest rate over time.
What is the estimated monthly payment, and how was it calculated?
You'll want to know how much you will be expected to pay on a regular basis. After all, your mortgage will soon become one of your routine monthly bills.
In addition, your lender will be able to go into depth about how they calculate monthly payments based on your provided financial information.
Are there any prepayment penalties associated with the loan?
Although VA loans do not typically have prepayment penalties, it's always a good idea to ask your lender about what the process of paying off the home involves. Prepayment penalties are not as common as they once were, but they are still a possibility and it's worth checking in on.
Are there any conditions or requirements that need to be met for the loan estimate to be valid?
If you have informed your lender that you would like to move forward with their services, it is likely that they have already informed you of what requirements need to be met for the loan estimate to be valid.
However, it's always recommended to ask to ensure you are aware of any time-sensitive actions you need to take to ensure things are moving in the right direction.
Consult a VA Lender for a Loan Estimate
Before you begin house hunting, consider checking in with a VA lender for a loan estimate. Not only can a lender help you get started on the right foot, but they can also answer any questions you may have about VA lending.
For more valuable insight, you can also check out our list of Housing & Home Ownership resources for more support as you begin the process of purchasing a home.
Most Popular VA Loans and Mortgages Articles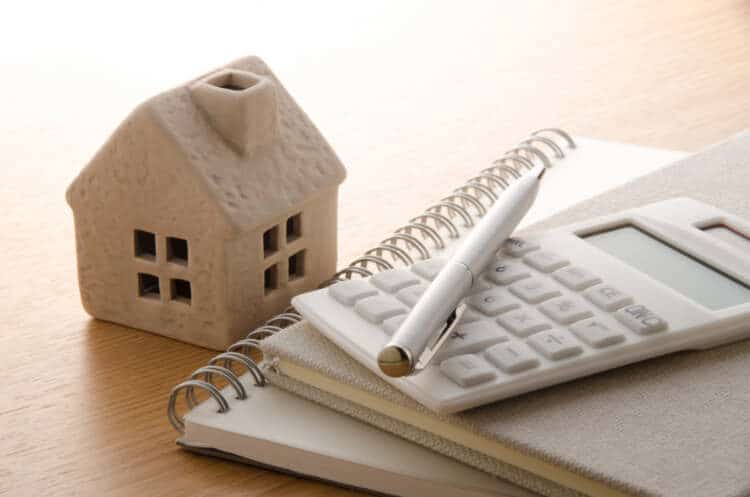 VA Loan Calculator – Estimate Monthly Mortgage Payments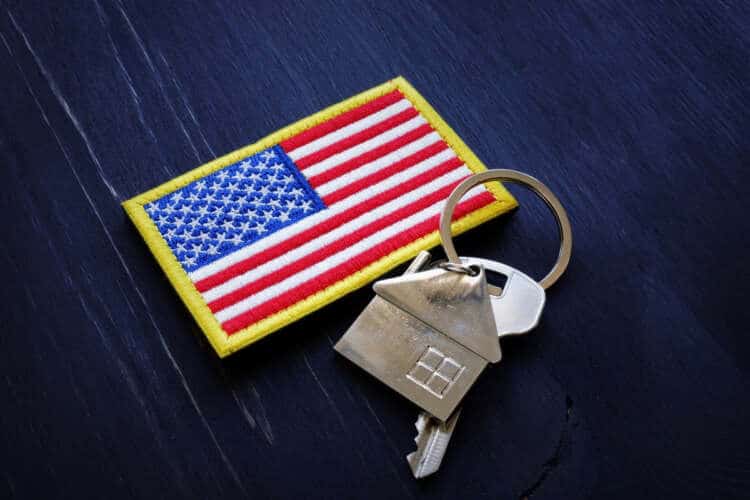 VA Loan Certificate of Eligibility (COE)
VA Loans for Children of Veterans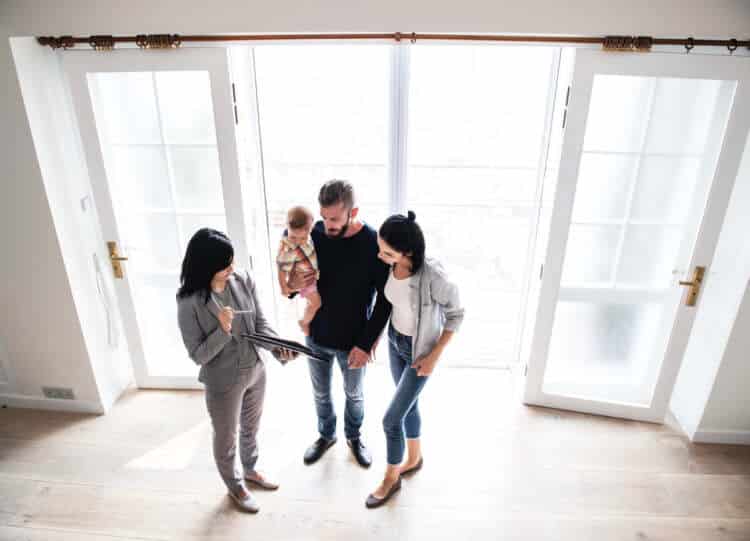 2023 VA Loan Limits by County
VA-Owned Properties for Sale