15-Year VA Loans: Pros & Cons
Updated: January 3, 2023
Should an eligible borrower consider applying for a VA mortgage loan with a 15-year term instead of a 30-year loan term?
The pros and cons of a 15-year VA mortgage might not be an issue for those who prioritize lower monthly payments over saving money over the lifetime of the mortgage, but it's important to make the most fully informed decision about your loan and the duration of the loan regardless of what you feel best suits your needs–know before you borrow!
VA Loan Basics
VA mortgage loans are defined in the VA Lender's Handbook (VA Pamphlet 26-7) as either 15-year or 30-year mortgages. These are the "default" VA mortgage loan terms and if you are interested in a 20- or 25-year VA mortgage, you will need to discuss this option with your chosen participating VA lender.
The most important thing to remember when it comes to 20- or 25-year loans is that not all VA lenders offer the same loan options (the lender is not required to offer all loans or loan types technically permitted under VA loan rules). You will need to determine that your lender is willing to work with you and your circumstances.
VA loans typically feature lower mortgage loan interest rates, and borrowers who are experienced in shopping around for a mortgage know that lenders commonly offer lower interest rates for shorter loan terms (see below).
But it's very important to understand that where interest rates are concerned (and the rates are a critical factor in deciding about a 15 or 30-year loan term) the VA does not set or regulate mortgage loan rates.
The only requirement the Department of Veterans Affairs places on lenders when setting the interest rates is that they must be consistent with the rates offered for similar types of mortgages in that housing market. "Reasonable and customary" is a term you will find in the VA Lender's Handbook when discussing how rates are regulated.
A Caveat About Mortgage Loan Interest Rates
VA mortgage loans feature low rates, and 15-year VA mortgages can feature even lower rates. But one thing you should remember about the entire mortgage loan rate issue–your credit scores and loan repayment history will help determine the actual rate your lender offers you. People forget that if a lender feels the risk on a home loan is elevated, the loan will cost more including in the form of higher interest rates.
If your FICO scores need work ahead of your VA mortgage loan application, it's best to work on them aggressively and apply only when you feel your FICO scores have improved enough to get you a potentially more competitive rate.
For best results and the most competitive rates possible, do NOT come to the home loan process with any late or missed payments for 12 months at a minimum. The more solid your credit is at application time, the potentially lower your rates could be. Don't skimp on the preparation time in this area as it's one of the biggest issues associated with your rates and loan approval overall.
You can always request credit counseling or housing counseling (the FHA and HUD offer free referrals to HUD-approved housing counseling agencies near you–contact them at the HUD official site or by calling 1-800-CALL FHA) that can help you better prepare to apply for a mortgage whether it's your first try or if you are an experienced home owner.
You can also contact the Department of Veterans Affairs for assistance if you are more comfortable dealing with a VA resource.
VA 15-Year Loan Advantages
There are two major advantages–three, really, if you count the shorter time overall that you'll spend paying on the mortgage–to having a 15-year mortgage. 15-year loans (as mentioned above) feature even lower potential interest rates on an already-low VA mortgage.
You already save decent money on the interest rate on a VA mortgage compared to a conventional version of the same loan; add the lower interest rate you could qualify for on a 15-year VA mortgage and it's easy to see how much you could save over that 15 years.
The other advantage of a 15-year loan is how fast you build equity in the property. You will grow equity faster and potentially qualify for more cash back on a cash-out refinance loan (depending on the timing of your refinance application and other variables) using a 15-year mortgage instead of a 30-year note.
15-Year VA Mortgage Disadvantages
If you do the math, you'll see that a 15-year mortgage requires a higher monthly mortgage payment. Borrowers who are not as financially secure as they might be may do well to choose a 30-year VA mortgage option instead. Why?
Because if you fall behind on your mortgage payments even once, you face a steeper climb to fix that problem due to the higher amount of money owed for each missed payment. No borrower applies for a VA loan anticipating a problem in this area, but it is strongly advised to review worst-case scenarios and consider what might happen, just in case.
What kinds of worst-case scenarios? It's not just the act of missing a mortgage payment–what happens if you have a sick child, a car accident, or some other unexpected situation that leads to a missed mortgage payment?
Borrowers who have more in savings and can afford to keep paying the home loan in such cases don't get into the kinds of trouble on a 15-year mortgage that those with tighter budgets might. A 30-year mortgage makes more sense for those without as much financial security in the form of savings, investments, etc.
The bottom line here is that borrowers who are new to the job market, who don't have much in savings, and who may not have the financial resources to quickly bounce back from a missed payment or potential missed payment should consider keeping the overall financial burden of the home loan as low as possible.
VA mortgages are good for that very purpose given that there's an already-lower interest rate, a zero down payment option and no VA-required mortgage insurance.
The Best Of Both Worlds
Borrowers who want to try making the higher payments of a 15-year mortgage anyway have an option that might serve as a good compromise–apply for the 30-year VA loan and make your mortgage payments as though you were paying on a 15-year mortgage.
You can ask your lender to help you determine what would be the required minimum payment on your mortgage if it were written as a 15-year note, and you can make that payment on the loan as often as you like.
There are NO early payment penalties for VA mortgages allowed, so paying off your loan in 15 years even though it's a 30-year note will not come with an added charge. You WILL have to ask your lender for that financial institution's procedures for making the early payoff. You may be required to take certain steps or follow a procedure for early payoff, be sure to ask just in case.
Yes, applying for a 30-year loan means getting the 30-year mortgage interest rate and not the 15-year rate. But for those who need the lower monthly mortgage payment just in case they can't sustain the higher payments, the trade-off is worth the peace of mind.
What To Do If You Applied For A 15-Year VA Mortgage But Now Regret The Higher Payments
The simple answer for those who forged ahead with a 15-year, 20-year, or even 25-year VA mortgage loan and now regret making the higher payments? Refinancing.
You can refinance your VA mortgage using something known as a VA Streamline Refinance loan, which typically is required to provide a tangible benefit for the borrower in the form of lower payments, or a lower interest rate. It can also help those who applied for an Adjustable Rate Mortgage (a VA ARM loan) get out of the adjustable rate loan and into a predictable, fixed-rate VA mortgage.
Your refinance loan options will depend on how long you have been making mortgage payments–in general expect to make a MINIMUM of six payments before you qualify for a refinance loan.
VA Streamline Refinance loans are not the only VA refinance option, but this type of loan has no VA-required new appraisal or new credit check. There is no cash back to the borrower with these loans and you should not expect such. But the benefit of the loan in the form of the lower payments is what borrowers in these specific circumstances need and this is a good option to consider if you feel you made an error in getting a shorter loan term.
---
Joe Wallace is a 13-year veteran of the United States Air Force and a former reporter for Air Force Television News
---
Most Popular VA Loans and Mortgages Articles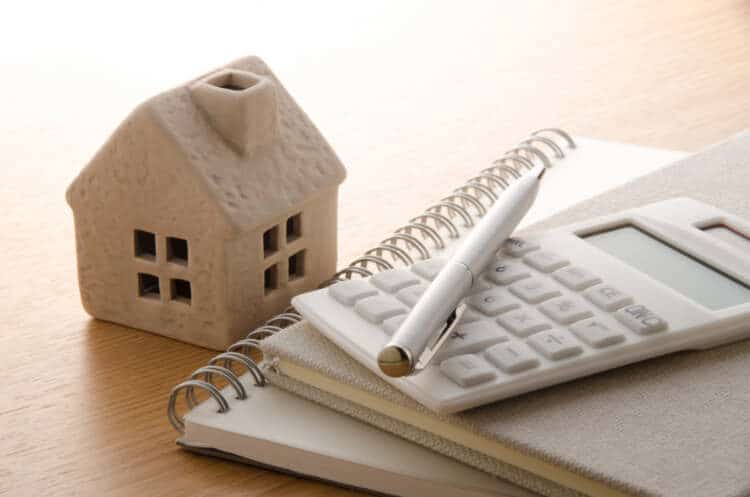 VA Loan Calculator – Estimate Monthly Mortgage Payments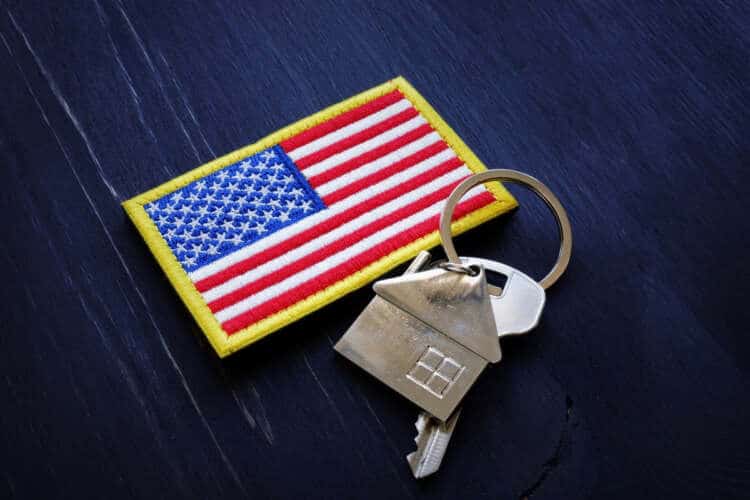 VA Loan Certificate of Eligibility (COE)
VA Loans for Children of Veterans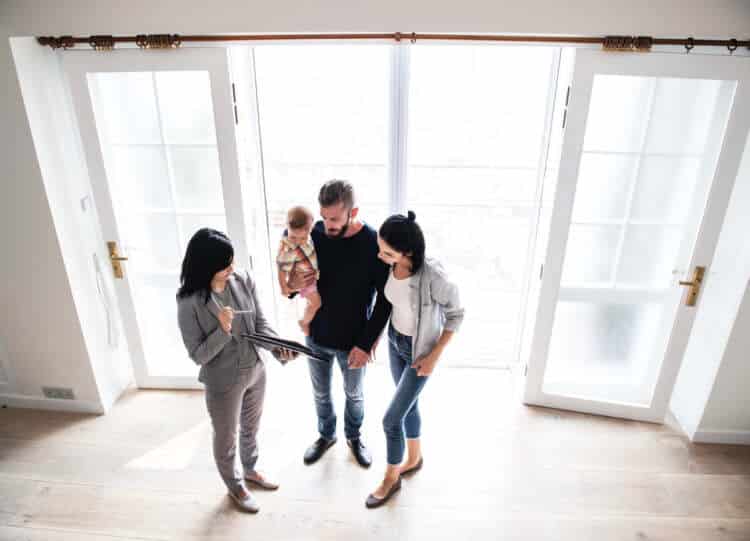 2023 VA Loan Limits by County
VA-Owned Properties for Sale