VA Cash-Out Refinance Guidelines
Updated: April 26, 2022
As mortgage rates have dropped, home values have dramatically increased. Consequently, veteran homeowners have experienced major increases in home equity over the last several years, with many now wanting to access that equity. As such, we'll use this article to cover the VA cash-out refinance guidelines to accomplish this goal.
Specifically, we'll discuss the following:
VA Cash-out Refinance Overview
VA Cash-out Refinance Eligibility Requirements
Why Do a Cash-out Refinance?
VA Cash-out Refinance Step 1: Confirm Eligibility
VA Cash-out Refinance Step 2: Find a Lender
VA Cash-out Refinance Step 3: Provide Required Info to Your Lender
VA Cash-out Refinance Step 4: Close on the New Loan
Final Thoughts
VA Cash-out Refinance Overview
While most borrowers researching a VA cash-out refinance inherently understand how VA loans work, this isn't always the case. More precisely, the VA cash-out refinance program is the only program that allows eligible veterans with a conventional mortgage to refinance that mortgage into the VA program. As a result, some veterans considering this refinance program may have never used a VA loan before, so we'll begin with a brief overview of how VA loans work.
The Department of Veterans Affairs doesn't actually lend money to borrowers. Instead, the VA guarantees a portion of home loans made by VA-approved lenders (e.g. banks and credit unions). This guarantee reduces risk for lenders, which means they can provide veterans the following favorable terms:
No down payment
Low interest rates
No personal mortgage insurance (PMI) requirement
With these compelling terms, many veterans with an existing mortgage decide to use a VA cash-out refinance. This program allows eligible veterans to replace their current conventional or VA loans with a new VA loan under different terms (rate and repayment period). And, if you have equity in your home, the VA cash-out refinance, as the name suggests, allows you to refinance into a larger loan, pocketing the difference as cash.
While every lender offers different terms, many VA-approved lenders will allow veterans to borrow up to 100% of their home's value on this refinance – not just on the original VA loan. According to VA guidance, without a down payment, you can borrow up to the Fannie Mae/Freddie Mac conforming loan limits for your area.
VA Cash-out Refinance Eligibility Requirements
Looks great – do I qualify?
For veterans to be eligible for a VA cash-out refinance, they need to meet all of the following requirements:
Qualify for a VA home loan, as demonstrated by your Certificate of Eligibility (COE)
Meet the VA's and lender's standards for income, credit score, debt-to-income ratio, and any other financial requirements
Will live in the home – as a primary residence – you're refinancing with the cash-out loan
Why Do a Cash-out Refinance?
After reviewing the VA cash-out refinance program and confirming your eligibility, the next question to ask is, should I do a cash-out refinance? In other words, what are the common reasons why people choose cash-out refinances? While not all-inclusive, here are some common reasons why people would want to take cash out of their homes via a loan refinance:
Consolidate debt: If you have thousands of dollars in debt – or more – on credit cards, student loans, or auto loans, you're likely paying far higher rates than you would on a home mortgage. As a result, many people take the money from a cash-out refinance to pay off other, higher interest debt. This A) reduces interest payments, and B) consolidates debt into a single mortgage payment – administratively easier.
Finance a large purchase: If you want to add a living room to your house or put together a down payment for an investment property, you may not have enough cash on-hand. A cash-out refinance provides a means to access money at a low rate and long repayment period to use for these large purchases.
Pay for financial emergency: Unfortunately, medical, legal, business, and family emergencies can come out of nowhere. And, most of these emergencies also come with large bills. Rather than dipping into retirement savings or maxing out a credit card, a cash-out refinance can provide you the cash you need to address these financial emergencies.
If, after reading the above, a VA cash-out refinance makes sense for your situation, here are the guidelines on how to complete the process.
VA Cash-out Refinance Step 1: Confirm Eligibility
As stated, veterans must demonstrate cash-out refinance eligibility via a Certificate of Eligibility, or COE. This document serves as proof to lenders that you actually qualify for a VA loan. If you haven't already done so, you can apply for your COE directly on eBenefits.
VA Cash-out Refinance Step 2: Find a Lender
Armed with your COE, you next need to find a VA-approved lender. Once again, the VA does not actually provide loans. Instead, you'll borrow from a bank, mortgage company, or credit union when you complete your VA cash-out refinance.
As with any large purchase, you shouldn't jump at the first offer. Make sure to research a few different lenders to determine which terms make the most sense for your situation. At a minimum, you should compare the following between lenders:
Loan term: Before committing to a new mortgage, you should look at the estimates for all term options (e.g. 15-, 20-, 25- and 30-year mortgages). Side-by-side comparisons help confirm – or deny – your initial assumptions about how long of a repayment period you want.
Annual percentage rate (APR): This the interest percentage you'll pay on your loan once broker fees and any points paid are factored into the rate. It provides a more accurate metric for comparison than interest rate.
Closing costs: These are the fees that borrowers must pay during the loan closing process – not the loan itself. While not all-inclusive, common closing costs include: application fees, loan origination fees, credit report fees, appraisal fees, property and transfer taxes, and any points you pay to reduce your rate.
Allowable loan-to-value (LTV): Not all VA-approved lenders will allow you to refinance 100% of your home's value, so make sure to confirm a lender's maximum LTV for a VA cash-out refinance before committing.
NOTE: The VA published the following warning directly on its website. Bottom line, be on the lookout for scams. If in doubt, contact the VA directly to ask about a lender.
Be careful when considering home loan refinance offers. Claims that you can skip payments or get very low interest rates or other terms that sound too good to be true may be signs of a misleading offer.
VA Cash-out Refinance Step 3: Provide Required Info to Your Lender
As with an original mortgage, you'll need to provide your lender financial documentation during the VA cash-out refinance process. In addition to your COE, lenders generally require the following documents:
Paystubs from the most recent 30-day period
The previous two years' W-2s
Federal income tax returns for the past two years
Any other documentation of income or debt affecting the loan application
While the lender reviews this documentation during the underwriting – or approval – process, they'll also order a home appraisal. A VA-approved appraiser will determine how much your home is worth, which in turn will confirm how much you can borrow with your VA cash-out refinance.
VA Cash-out Refinance Step 4: Close on the New Loan
The last step to the VA cash-out refinance is actually closing on the loan. This entails answering all final questions your lender has about your financial situation, paying the closing costs, and signing the final loan documents with a settlement agent or attorney. It can take up to several days for the paperwork to be filed, but after the closing, your cash-out refinance proceeds will be distributed – either as a hard-copy check or, more likely, a wire directly to your bank account.
Of note, most veterans need to pay a VA funding fee as part of their cash-out refinance. For first-use loans, this fee is 2.15% of the loan amount. For subsequent loans, it's 3.3%. However, certain service-disabled veterans and surviving spouses do not need to pay this fee. If you believe you fall into one of these categories, you can confirm directly with the VA.
Final Thoughts
As home values rise, cash-out refinances become appealing for many homeowners. And, for veterans, the VA cash-out refinance serves as an outstanding loan option to tap your home's equity. By following the guidelines in this article, you'll take the necessary steps to accomplish this goal.
---
Maurice "Chipp" Naylon spent nine years as an infantry officer in the Marine Corps. He is currently a licensed CPA specializing in real estate development and accounting.

---
Most Popular VA Loans and Mortgages Articles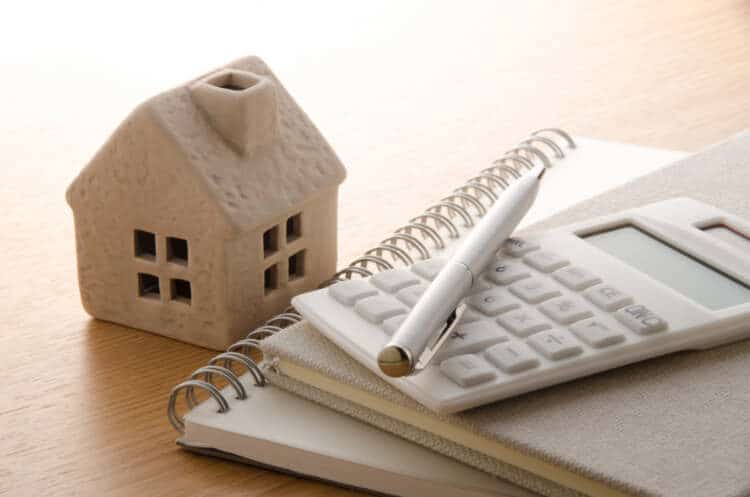 VA Loan Calculator – Estimate Monthly Mortgage Payments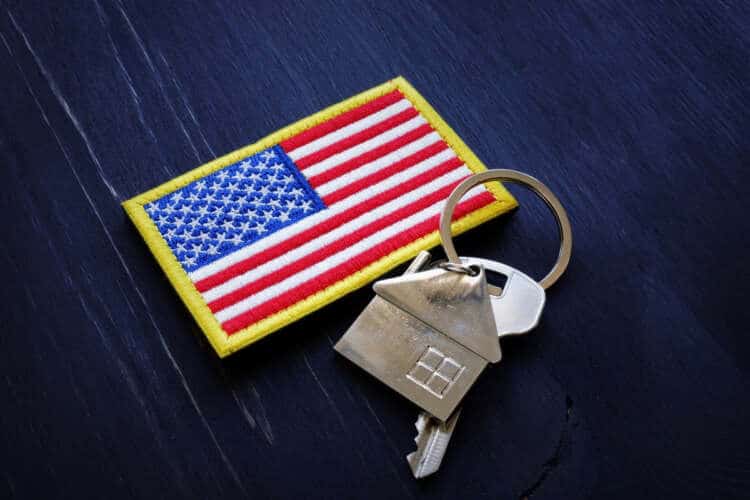 VA Loan Certificate of Eligibility (COE)
VA Loans for Children of Veterans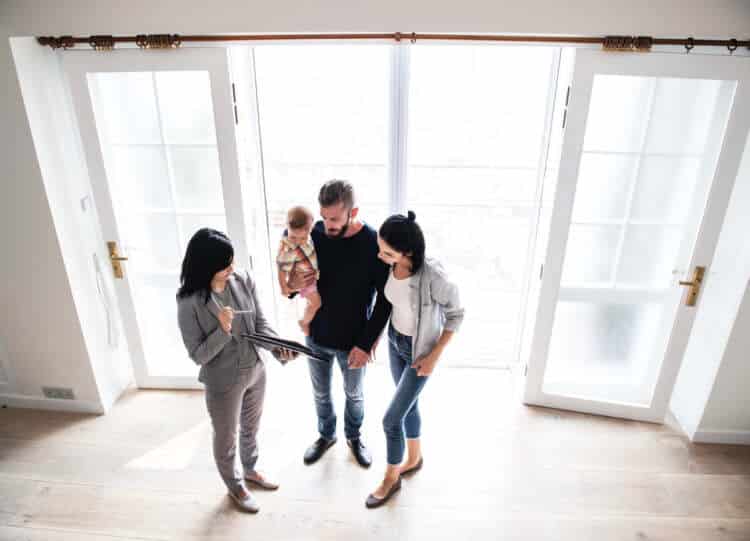 2023 VA Loan Limits by County
VA-Owned Properties for Sale