Alaska Home Loan Programs for Veterans
Updated: December 23, 2022

The Alaska Housing Finance Corporation (AHFC) operates in the State of Alaska offering veterans and other qualifying home buyers the opportunity to purchase affordable homes at reduced interest rates.
While not aimed specifically at veterans in most cases, there are veteran-friendly provisions which may include both active duty and retired or separated military members (depending on the program).
Alaska Housing Finance Corporation programs require veterans to apply for such programs within 25 years of leaving military service; other requirements for veterans may also apply.
Reduced Interest Rates For Qualifying Veterans
A program known as the Alaska State Veterans Interest Rate Preference provides reduced mortgage loan interest rates (across a variety of programs) for qualifying veterans. This program is not open to active duty military members–only veterans and certain surviving spouses. Benefits include:
Qualified veterans can apply for a "1% interest rate reduction on the first $50,000 of the loan amount to purchase"
Owner-occupied residences only
Single-family homes
Available for homes with up to four living units
Income restrictions apply
Loans exceeding $50,000 receive "a blended interest rate rounded up to the next 0.125%"
Veterans must meet "qualifying vet" criteria:
Honorably discharged active, Guard, Or Reserve
Reservists must have served a minimum of five years
Combinations of Guard and Reserve service qualify
The veteran cannot exceed state income limits for the program
The reduced interest rate program is administered via a participating lender.
AHFC First Home Limited Program
The AHFC First Home Limited mortgage loan program provides reduced-rate mortgages for qualifying first-time homebuyers who meet maximum income limits and acquisition cost limits OR who qualify as veterans (see below).
The definition of "first-time home buyer" for this program includes those who have not owned a primary residence in the last three years. There is an exception to that policy–those who are buying a home in targeted areas. For the purposes of this program, veterans qualify when the following apply:
Military retirement, OR
Discharge or release from duty under conditions other than dishonorable
All active duty military borrowers must complete their initial military service commitment
Written proof of service is required (Certificate of Eligibility, Title 38 letter, DD214 or Statement of Service)
No previous use of the First Home Limited
No previous use of the Veterans Mortgage program
AHFC First Home Limited Program Income Caps
There are income caps and a purchase price limit that may vary depending on circumstances. Eligible properties must be:
Single-family homes
Condominium units
Common Interest Community units
Duplexes
Type I manufactured homes
To apply for this program you will need to locate a participating lender, submit federal tax returns as part of your application, and you may be required to have a briefing or review tax-exempt counseling to understand how the program affects your mortgage.
AHFC First Home Program
Similar to the Limited version of the program listed above, the AHFC First Home reduced interest-rate loan program is offered to qualifying first-time home buyers including veterans. However, unlike the Limited option, this veteran-friendly mortgage program features no income limits or sales price caps.
In fact, the AHFC First Home loan is designed for specifically first-time homebuyers (or those who have not owned a primary residence in the last three years) whose income exceeds First Home Limited income or purchase price limits. The terms and conditions are similar in other respects including the requirement that the house being purchased must be a primary residence. These loans are for certain property types including:
Owner-occupied single-family residences
Condominium units
Common Interest Community units
Duplexes (at least one unit in a duplex must be owner-occupied)
Type I manufactured homes.
As with the Limited version of the loan, these mortgages are offered through participating lenders–AHFC itself does not lend money but relies on an in-state network of participating lenders who do. AHFC has a list of participating lenders at its official site.
---
Joe Wallace is a 13-year veteran of the United States Air Force and a former reporter for Air Force Television News
---
Most Popular VA Loans and Mortgages Articles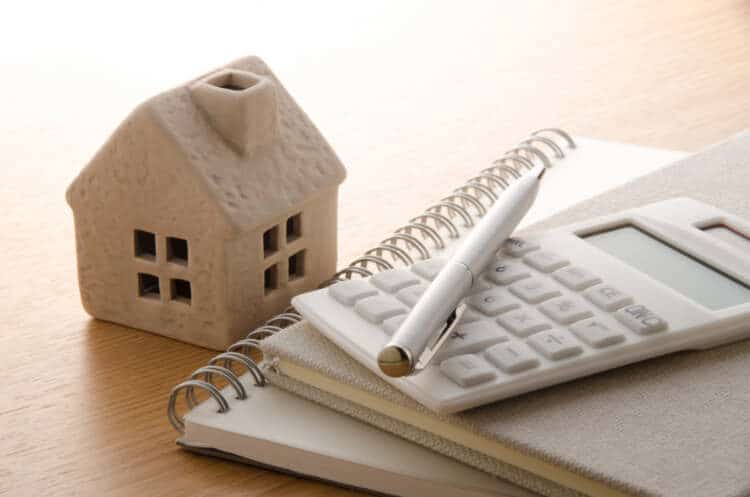 VA Loan Calculator – Estimate Monthly Mortgage Payments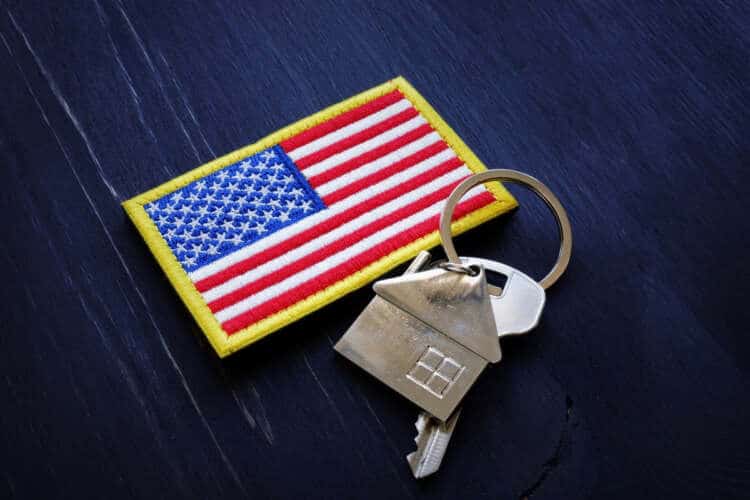 VA Loan Certificate of Eligibility (COE)
VA Loans for Children of Veterans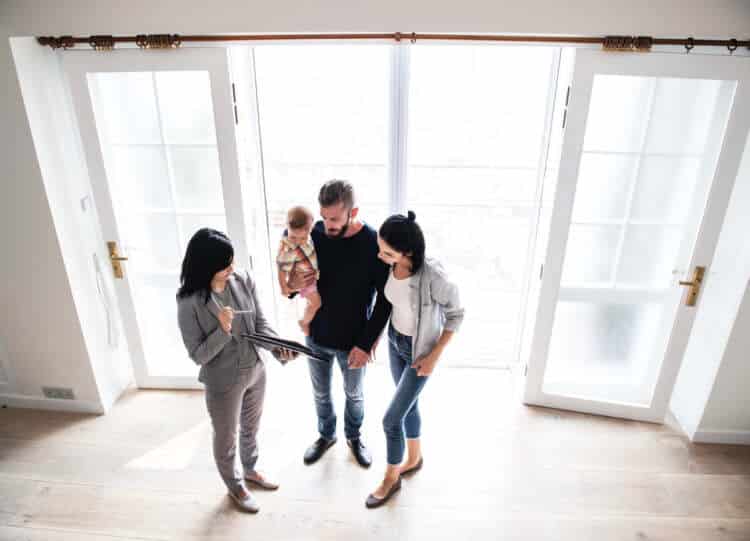 2024 VA Loan Limits by County
VA-Owned Properties for Sale