FHA 203K Loan
Updated: April 28, 2022
FHA loans typically do not allow buyers to purchase homes that require renovations. Fortunately, the FHA 203K loan program offers one such option. With this program, buyers can purchase a home and pay for limited repairs – all with a single loan. As such, we'll use this article to explain the FHA 203K loan and general considerations of the program.
Specifically, we'll discuss the following:
About the FHA 203K Loan
FHA 203K Loan Requirements
Guide to Using the FHA 203K Loan
What Renovations Can You Do with the FHA 203K Loan?
What Renovations Can't You Do with the FHA 203K Loan?
Additional FHA 203K Loan Considerations
Final Thoughts
About the FHA 203K Loan
With most traditional mortgage loans, lenders will not pay for home renovations in addition to a purchase. Instead, buyers need to buy the home then A) pay cash for repairs, or B) take out an additional loan. This situation poses a challenge for buyers who want to buy a home and complete some repairs. Fortunately, the FHA offers an alternative means of financing fixer-uppers.
With the FHA 203K loan, buyers can finance two items with the same loan:
The home purchase, and
Needed/desired repairs
Furthermore, most lenders won't approve loans for homes that require major repairs – let alone actually finance those repairs. Accordingly, the FHA 203K solves two major problems. First, it lets buyers purchase homes that wouldn't otherwise qualify for a mortgage. Second, it lets these same buyers finance those repairs with the same acquisition loan.
NOTE: The FHA still requires that these homes have baseline levels of safety and habitability. If the property is too distressed, it will not qualify for an FHA 203K loan.
FHA 203K Loan Requirements
FHA 203K loans fall under the umbrella of the FHA loan program. This system means that borrowers must meet certain FHA-mandated criteria to qualify for the loan:
Credit Score: For standard FHA loans, borrowers need at least a 580 credit score. However, some lenders may boost this to 620-640 for a 203K loan. While higher, this score range is still far better than the 720 or so required for conventional construction loans.
Debt-to-Income: This ratio, abbreviated as DTI, equals your total monthly debt payments (including your future mortgage) divided by your total gross (pre-tax) monthly income. Most lenders will require a DTI of 43% or lower for an FHA 203K loan.
Minimum Down Payment: As with all FHA loans, borrowers must provide a minimum down payment of 3.5%. But, with 203K loans, lenders base this percentage on the purchase price plus project cost. For example, say you want to purchase a $250,000 home and complete $30,000 in repairs. Your required down payment would be $9,800 ($250,000 plus $30,000 = $280,000 x 3.5% = $9,800).
NOTE: As with standard FHA loans, borrowers can receive 100% of their down payment as a gift from family or a qualified non-profit organization.
Loan Amount: Borrowers can qualify for up to the lower of A) 110% of the proposed future value of the home, or B) the purchase price plus rehab costs. But, regardless of these numbers, the loan total cannot exceed the FHA loan limits in your area.
Occupancy: FHA loans exist to foster homeownership. To use the 203K loan, you must occupy the home as your primary residence. As such, investors cannot use this loan to fix and flip properties.
Citizenship: Only US citizens and lawful permanent residents can use FHA 203K loans (and all FHA loans). Your lender will confirm your citizenship status during the application process.
Guide to Using the FHA 203K Loan
For the most part, buying a home with an FHA 203K loan parallels buying a home with any loan. Some key differences exist, though:
Step 1: Find an Eligible Lender
Not all lenders have FHA approval. Of the approved ones, not all will provide FHA 203K loans. Accordingly, borrowers must first find an eligible lender that provides this type of loan. Fortunately, the lenders that do provide 203K loans tend to have significant experience with them, meaning they can help you along the way.
Step 2: Apply and Receive Loan Pre-Approval
After you find a lender, you should apply for loan pre-approval. When buying a home, you should always take this step before looking at properties. First, pre-approval makes you a more competitive buyer, as many sellers won't consider offers from buyers without a pre-approval letter. Second, it helps you avoid the heartache of falling in love with too expensive of a home.
Step 3: Find a Property and Make an Offer
Armed with a pre-approval letter, you can work with a real estate agent to find properties. You'll want to find "sweet spot" properties. On the one hand, they should require enough repairs to justify a discounted purchase price. On the other hand, they cannot need too many repairs to qualify for an FHA 203K loan. Working with an agent familiar with this loan product will help you narrow down available homes.
Once you find a home, you need to make an offer. As with any home purchase, this process will likely involve some back-and-forth negotiations. However, regardless of contract price, make sure that the purchase agreement includes language stating that you will use an FHA 203K loan.
Step 4: Find a Contractor and Get A Bid
Once under contract, you need to find a general contractor to provide a detailed renovation bid. (NOTE: Unless you work as a full-time, professional contractor, lenders will not allow you to personally complete the renovation work). This bid will include a detailed description of all rehab work to be completed and the associated costs. The FHA also requires contractors to fill out certain loan-specific forms, so it helps to work with a contractor who is familiar with these forms.
Lenders will require you to complete any safety or health hazard renovations first (e.g. mold, lead-based paint, damaged windows, etc.). After complete those items, you can focus on the cosmetic repairs you'd like to complete (e.g. new appliances, granite countertops, updated bathrooms, etc.). After you and your contractor work together to develop this bid, you'll submit it to your lender for review.
Step 5: Lender Orders Appraisals
Once the lender approves your proposed renovations and the associated contractor bid, they will order two appraisals. One appraisal will confirm the property's "as-is" value, that is, what it's worth before the renovations. The second appraisal will incorporate the proposed contractor bid and comparable properties to determine an after-rehab value, that is, what the property will be worth.
Buyers need these two appraisals due to the aforementioned FHA 203K loan ceilings. As stated, lenders will issue the lower of A) 110% of the proposed future value of the home, or B) the purchase price plus rehab costs.
Step 6: Close the Loan and Begin Work
Following these appraisals, the banks will approve the final loan amount. If the appraisals come in lower than the purchase price, buyers have one of three options: 1) pay the difference in cash, 2) negotiate a lower purchase price with the seller, or 3) walk away from the deal.
Assuming the appraisals come in above the contract price, you will then close on the loan. With an FHA 203K loan, the seller will immediately get paid once the loan closes and funds. The lender will place the remaining balance into an escrow account. Similar to a construction loan, the lender will then release escrowed funds directly to the contractor as he or she completes work. Once the contractor finishes and has been paid everything owed, you've completed the FHA 203K loan process.
What Renovations Can You Do with the FHA 203K Loan?
FHA 203K loans provide you a tremendous amount of flexibility in terms of what renovations you can complete. While not an all-inclusive list, here are some of the major items allowed with these loans:
Structural changes
Updating a single-family home into a duplex, triplex, or quadplex
Converting one of the above "plexes" into a single-family home
Connecting to public utilities (sewer or water)
Large landscaping projects (with some restrictions)
Accessibility upgrades for disabled persons
Relocating the home to another site
What Renovations Can't You Do with the FHA 203K Loan?
Despite the above flexibility, the FHA does impose some restrictions on 203K loans. In particular, borrowers cannot:
Complete minor landscaping projects
Add luxury amenities like swimming pools, BBQ areas, or tennis/basketball courts
Complete projects that will require longer than six months to finish
Additional FHA 203K Loan Considerations
Interest Rates
Borrowers should expect 203K interest rates approximately .75% to 1% higher than standard FHA loans. Fortunately, FHA loans typically offer extremely competitive rates, which slightly offsets this premium.
Mortgage Insurance
As with all FHA loans, 203K loans require mortgage insurance. This insurance includes two parts. First, buyers must pay 1.75% of the loan amount as a lump sum, which is typically rolled into the loan. Second, you must pay .85% annually, which lenders generally divide by 12 and add to your monthly mortgage payments.
Time & Paperwork
FHA 203K loans also typically take more time to close than a standard loan, generally closer to 60 days – not 30 to 45. This increased time is largely due to the significant paperwork burden. On average, 203K loans require two to three times more paperwork than a standard FHA loan. Recognizing this reality, make sure to set clear expectations with the seller. It's better to plan for 60 days from the beginning than to set an unrealistic closing date and need to change it.
Final Thoughts
For primary homebuyers looking for fixer-uppers, the FHA 203K loan can be a great option. It lets you finance a purchase and rehab while only applying for a single loan. In most other situations, buyers would need to either apply for a traditional mortgage and A) pay cash for the rehab, or B) apply for a second loan to finance this work.
---
Maurice "Chipp" Naylon spent nine years as an infantry officer in the Marine Corps. He is currently a licensed CPA specializing in real estate development and accounting.

---
Most Popular VA Loans and Mortgages Articles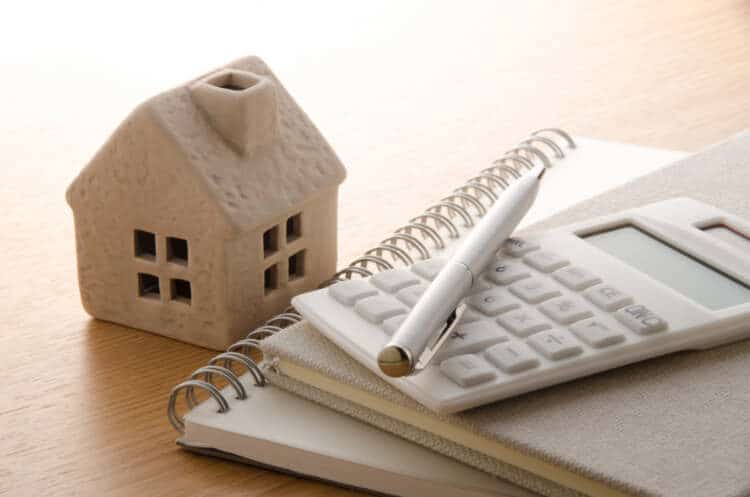 VA Loan Calculator – Estimate Monthly Mortgage Payments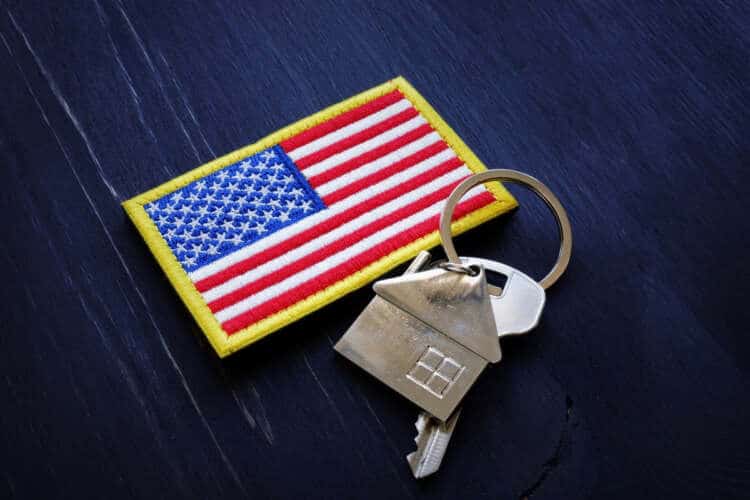 VA Loan Certificate of Eligibility (COE)
VA Loans for Children of Veterans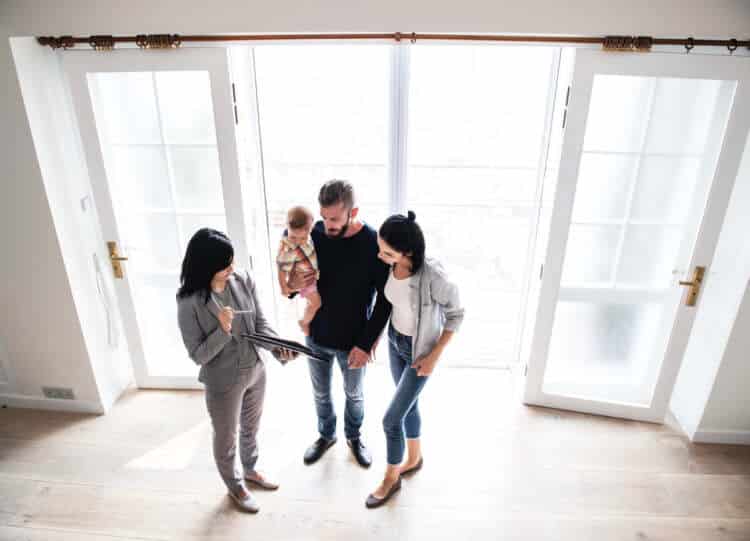 2023 VA Loan Limits by County
VA-Owned Properties for Sale