National Wreaths Across America
Updated: February 17, 2022
National Wreaths Across America Day is an event in December dedicated to remembering the sacrifices veterans have made in wars since the American Revolution.
National Wreaths Across America will be on December 17, 2022 and is observed on a Saturday in mid-December each year.
Wreaths Across America event participation details are now available. ANC is dedicated to providing the safest event possible. Please see the following press release link for all details:https://t.co/BQH31Iw9fj pic.twitter.com/QBdWKEbvCh

— Arlington National Cemetery (@ArlingtonNatl) Nov. 25, 2020
Wreaths Across America (WAA) Day pays tribute in veterans cemeteries nationwide. The WAA mission includes raising awareness of the sacrifices veterans make for the country and encouraging more people to remember.
A Brief History of Wreaths Across America
WAA, the organization, evolved out of one family's efforts to honor veterans. The Worcester family owns a memorial wreath business and has been making wreath donations to Arlington National Cemetery for many years. A photograph featuring some of those wreaths went viral circa 2005.
One of the unintended results of that viral image that featured Worcester donated wreaths covered in snow was that donations began coming in to support the donations of the wreaths.
According to the WAA official site, at first those donations were sent back to the givers "because there was no mechanism in place for the family to accept the donations at that time." Yet the floodgates of donations had been opened and there were thousands of requests to help out.
In 2007, Wreaths Across America had been approved as a 501(c)(3) non-profit charitable organization. Since then they have raised the awareness of veterans and their sacrifices. They  also work to assist other groups in fundraising such as Civil Air Patrol, Scouts, 4-H, local VFW chapters and other groups.
2012 marked the year when the one millionth wreath was laid at Arlington National Cemetery. In 2016, the 25th anniversary of the first wreaths donated pre-WAA by the Worcester Family and Worcester Wreath Company.
The Very First Wreaths Across America Day
In 2008, there were wreath laying events in every state. More than 300 locations including overseas cemeteries participated. That same year on Dec. 13, Congress designated Wreaths Across America Day. Fast forward to 2014 when more than 700,000 wreaths were presented at approximately a thousand sites which included Ground Zero in New York City.
In 2014, Wreaths Across America and its national network of volunteers laid over 700,000 units. WAA accomplished this, according to the official site, with the help of more than two thousand fundraising groups, corporate contributions, and volunteers who donated their time and labor.
"The wreath-laying is still held annually" says the WAA official site, "on the second or third Saturday of December." The annual Wreaths Across America parade from Harrington, Maine to Arlington National Cemetery is described as "the world's largest veterans' parade."
---
How to Participate in Wreaths Across America Day
The WAA official site solicits volunteer help not just for Wreaths Across America Day. You can specifically volunteer to help out on the designated day. The WAA official site offers an online form where you can select options including wreath laying, sponsoring a wreath, or coordinating with a local cemetery.
With more than 1,400 locations (stateside and overseas) participating in this annual event, volunteer assistance is crucial.
Volunteers are encouraged to participate in wreath laying ceremonies. The official site also has other volunteer needs. Participants are urged to consider doing one or more of the following:
Start a fundraising group – A civil group, nonprofit, school organization, or other group can begin a wreath sponsorship campaign for a local cemetery or at Arlington. A portion of the proceeds from this type of fundraising activity will be returned to the volunteer group for its own financial needs.
Volunteer to place wreaths on a veteran's grave – Help is needed at any of the thousands of locations that participate in WAA.
Sponsor-a-Wreath – You can honor local veterans in your community by sponsoring a wreath which will be placed on a veteran's grave on Wreaths Across America Day.
Suggest a new location – You can help out by coordinating a wreath-laying ceremony at a cemetery or veteran's memorial nearest you. You can search the WAA official site to see if your selected location has been added already or is in need of being added to the list. WAA offers resources for volunteers who wish to take this route to helping the WAA mission.
Volunteers can select a city or zip code to serve. You can even volunteer on behalf of family, friends, or groups.
What Does It Mean to Sponsor A Wreaths Across America Wreath?
Some don't have time to volunteer. You can still help present a wreath on National Wreaths Across America Day by sponsoring a wreath. This can be a single gesture by one person or a group of wreaths financially supported by a person or a group of people. You can make a "general" show of support or have a wreath placed via a "grave-specific" request.
When sponsoring a wreath, donors have the option of honoring a specific person known to the donor or honoring "all who have served." Those who sponsor wreaths also have the option of sending a card or invitation associated with the wreath donation and placement during the annual wreath laying event.
Arlington Escort
Wreaths Across America's holds an annual week long escort to Arlington National Cemetery. The escort travels down the east coast, stopping at schools, memorials and other locations to REMEMBER, HONOR and TEACH. The escort's final stop is at Arlington National Cemetery on the morning of Wreaths Across America Day.
This year's annual escort of wreaths will have a different look and feel due to the necessary changes being made throughout the country for health and safety. The physical journey – which will include one tractor trailer load of wreaths hauled by Gully Transportation professional driver JD Walker, who is also a Gold Star Father and NAVY Veteran, 11 wrapped CHEVY vehicles carrying Gold Star Families, and nine police cruisers – will take place from Tuesday, Dec. 15, through National Wreaths Across America Day, Saturday, Dec. 19.
---
What Is A Wreaths Across America Day Wreath Made From?
The official site describes these wreaths as follows: "Your sponsorship will ensure that a wreath is hand-crafted of all-American balsam and hand-tied with a red velvet bow here in Columbia Falls, Maine."
What is a Veteran's Wreath?
A veterans' wreath is a symbol of HONOR, RESPECT, and VICTORY. Each of the 10 balsam bouquets that comprises a veteran's wreath, symbolizes 10 special qualities.
10 Special Qualities
Their BELIEF in a greater good
Their LOVE for each other
Their STRENGTH, work ethic, & character
Their HONESTY & integrity
Their HUMILITY, selflessness & modesty
Their AMBITIONS & aspirations
Their OPTIMISM for America
Their CONCERN for the future
Their PRIDE in their duties
Their HOPE & DREAMS that didn't always come true, but left them with no regrets
Parts of the Wreath Symbols
Evergreens = Longevity & Endurance
Red Bow = Great Sacrifice
Forest Scent = Purity & Simplicity
Circular Shape = Eternity
When The Wreaths Are Complete, What Happens To Them?
When placement time is near, a sponsored wreath is sent to the designated location. On the appropriate day, a volunteer places it on the grave site of a veteran. This placement includes a ceremonial act by the volunteer laying the wreath. According to the official site, "That volunteer will then 'say (the veteran's) name' to ensure that the legacy of duty, service and sacrifice of that veteran is never forgotten."
---
Other Opportunities to Support Veterans with Wreaths across America
WAA has options for support outside the national observance. You can contact the agency about fundraising opportunities similar to school fundraisers. You would feature the wreaths rather than candy or baked goods as the incentive to give.
The WAA official site adds, "Wreaths Across America's mission touches the lives of thousands of school, scout, civic and religious groups across the country through fundraising for wreath sponsorships. These groups help us ensure that we reach our goal to place a wreath on each hero's grave. In return, they receive fundraising dollars that assist in furthering their own goals and projects."
How WAA Fundraising Works
The WAA official site has the following steps that describe how a typical fundraiser may proceed. Locations, documents and applications, names of participating agencies, and other details can be found at the official site:
Select a cemetery you will raise funds for which could be Arlington National Cemetery or a cemetery in your state or local community
Register with Wreaths Across America by completing the Group Fundraising Registration Form (this must be done prior to any fundraising activities as per the official site)
WAA will assign you a Group ID number which should be included in all correspondence about your fundraising activities
Assign a Group Leader who will handle all communication to WAA
Read the WAA Reference Guide for examples and ideas on how to raise funds
Wreaths Across America™ wreath sponsorships are listed on the WAA official site as being $15 per wreath at the time of this writing
Funds are collected by each participating group with $5 of each $15 returned to the registered fundraising group on a 30-day reimbursement cycle
Once registered on the WAA official site, the Group Leader should receive a welcome email from WAA HQ with a Group ID number and important information about fundraising for WAA
---
Most Popular Holidays and Observances Articles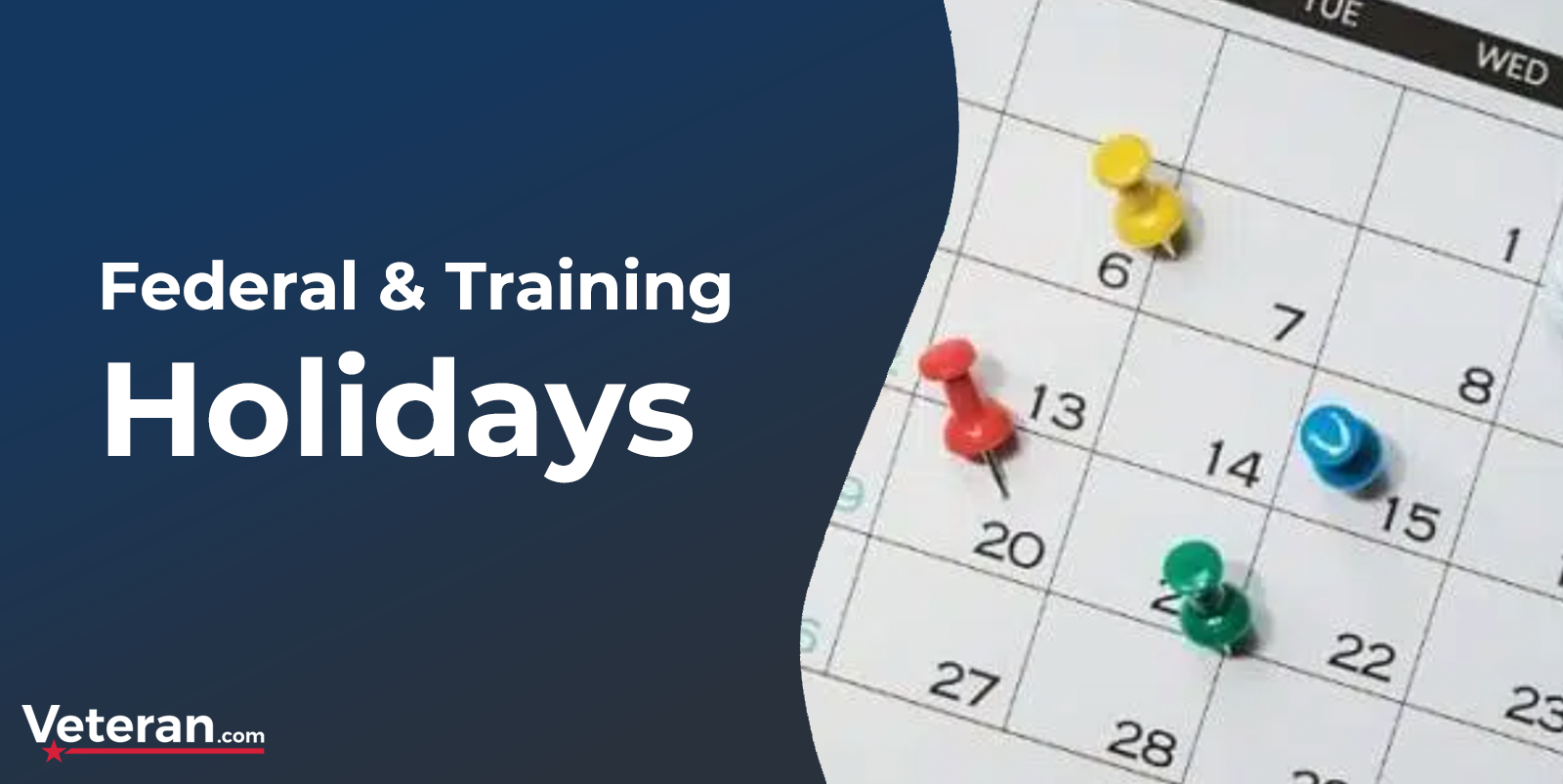 Federal & Training Holidays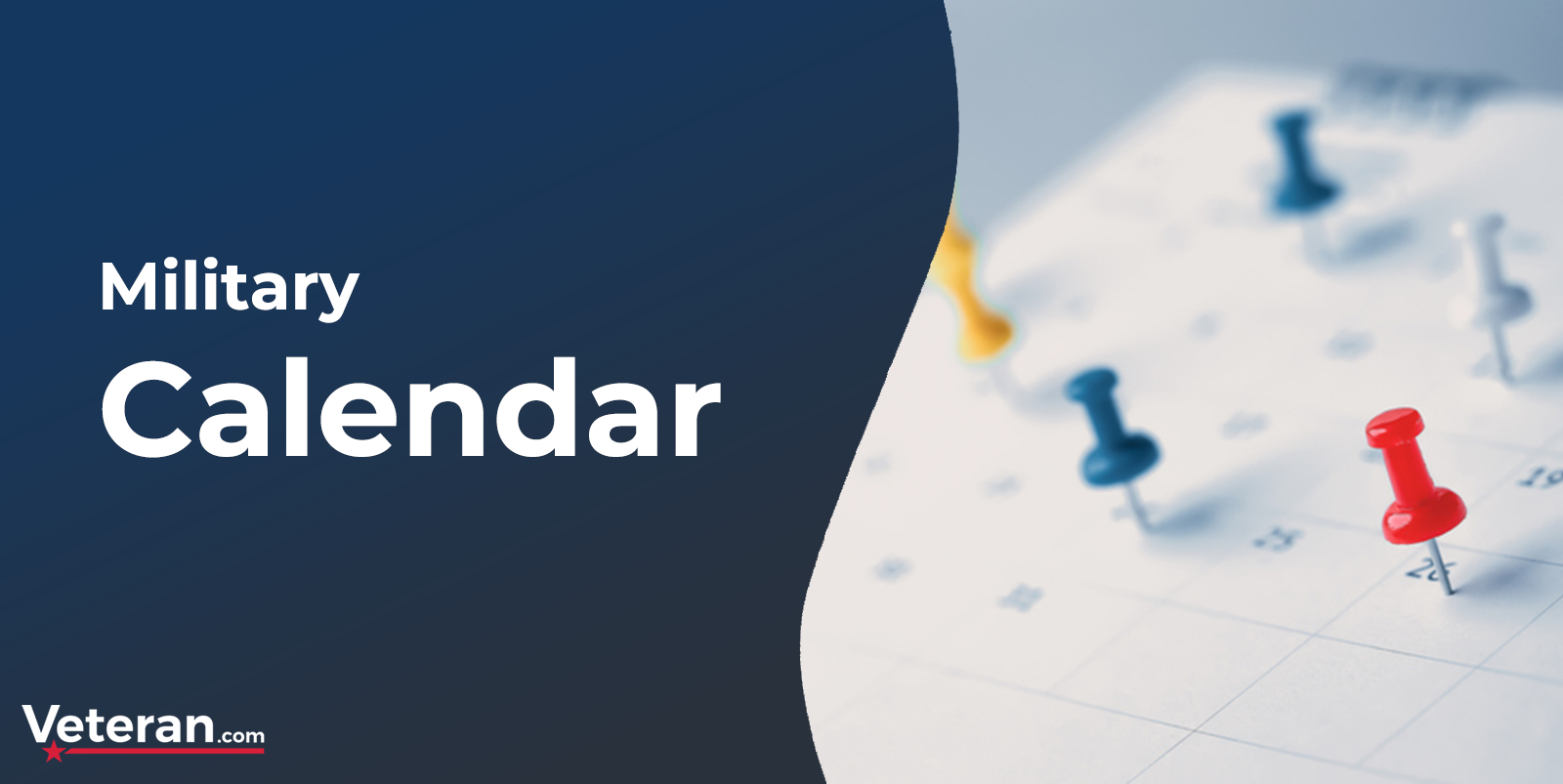 Military Calendar – Holidays, Events, Observances
Veterans Day 2023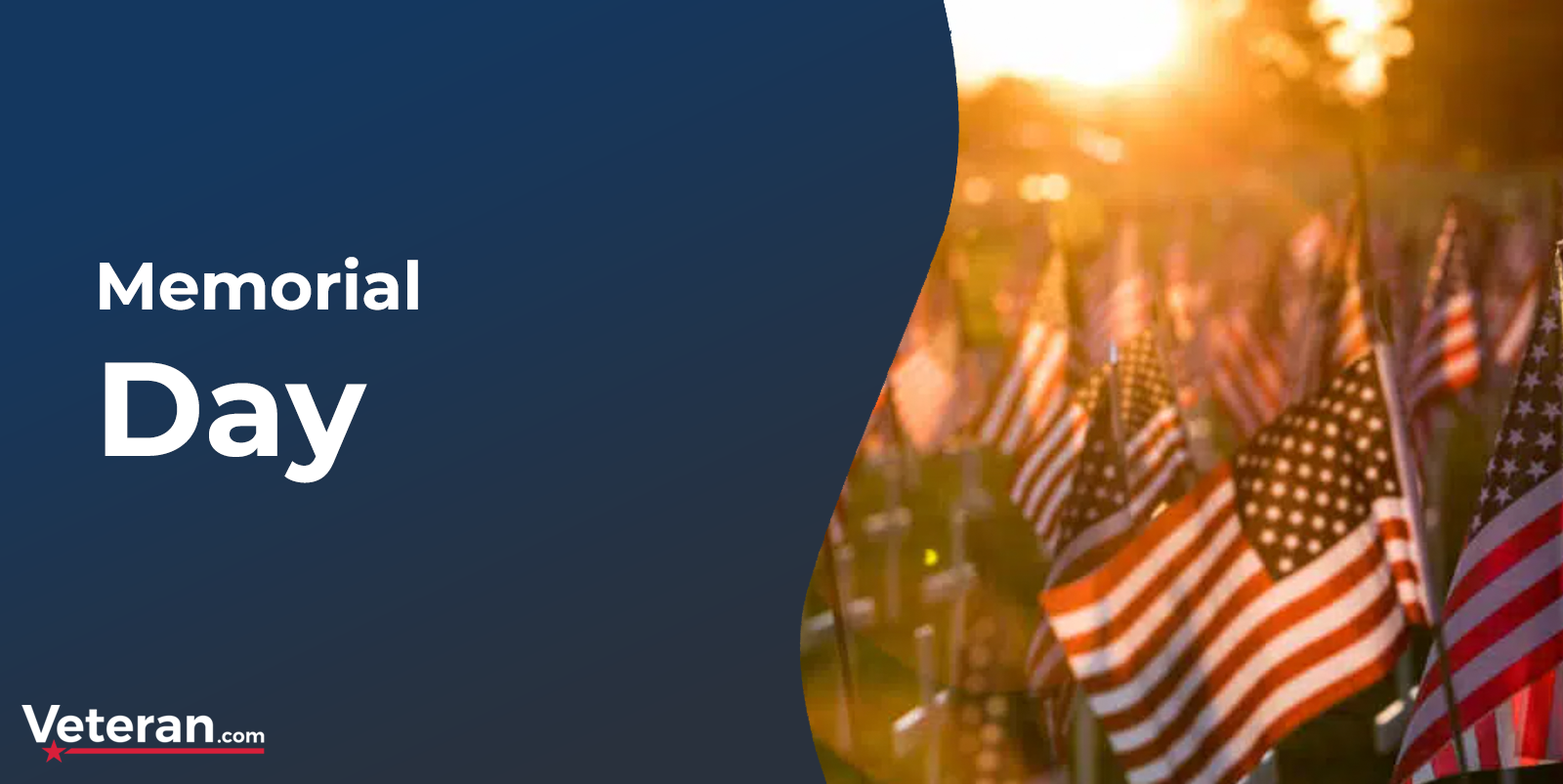 Memorial Day 2023
National Military Appreciation Month 2023