Memorial Day 2023
Updated: May 31, 2023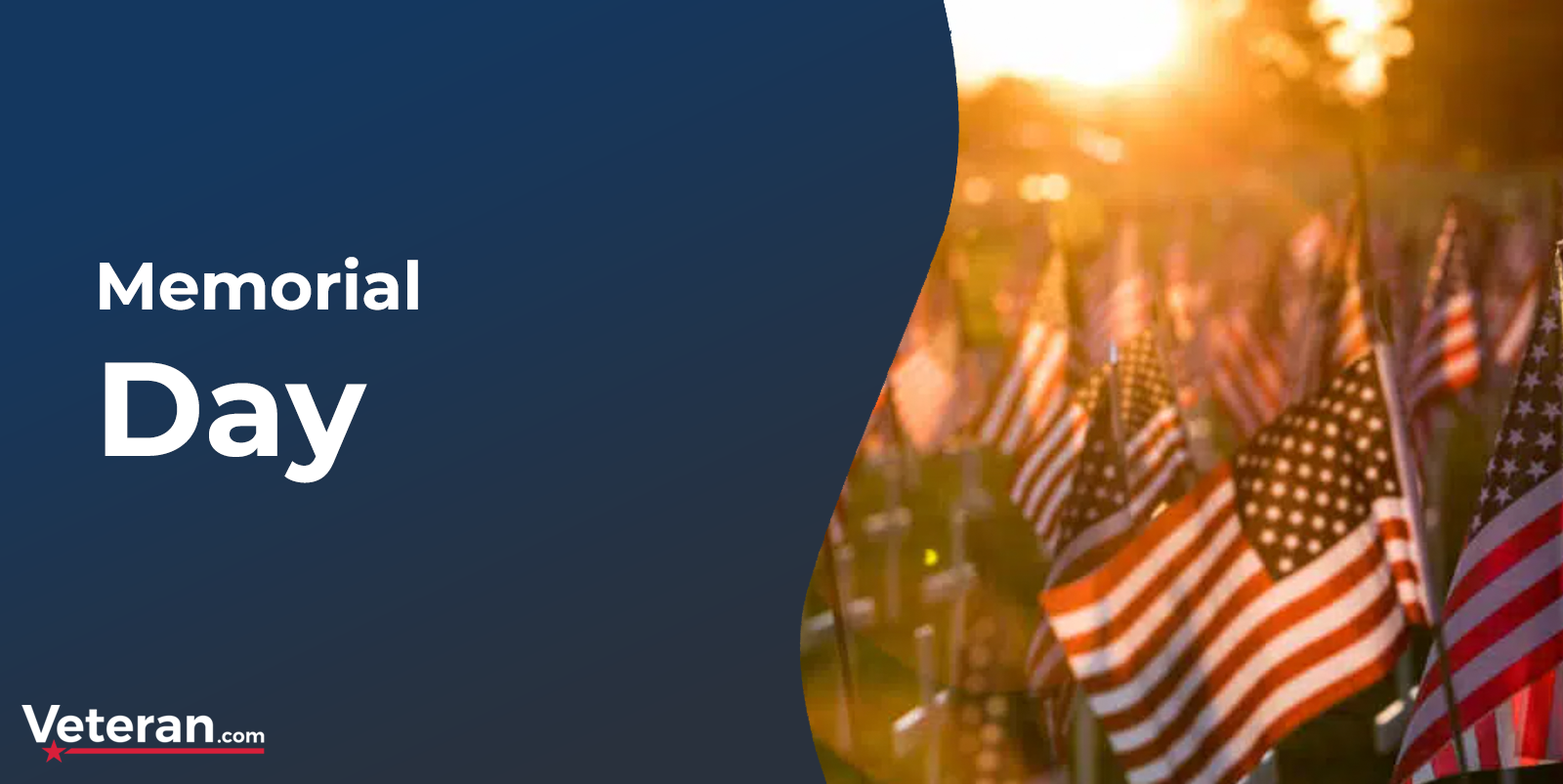 Memorial Day was celebrated this year on Monday, May 29, 2023. It is a federal holiday observed on the last Monday in May and commemorates the men and women who died while in military service.
Pay tribute to the U.S. men and women who died during military service by observing a national moment of remembrance with a minute of silence at 3:00 PM local time.
Discover the National Military Appreciation Month military discounts available all month long!
2023 Memorial Day Discounts for Military
Memorial Day History
Memorial Day began after the Civil War with both formal and informal ceremonies at graves and ceremonies for the soldiers who had fallen in battle. Many places claim to be the birthplace of Memorial Day in 1866, including Waterloo, New York, and Macon and Columbus, Georgia. On May 5, 1868, the Grand Army of the Republic (GAR), a Union veterans organization, established Decoration Day, May 30, as a time for the nation to decorate the dead with flowers. Arlington National Cemetery held the first large observance later that year.
By the end of the 19th century, Memorial Day ceremonies were held throughout the country on May 30. The Army and Navy adopted policies for proper observances, and state legislatures passed proclamations designating the day. After World War I, the day was expanded to honor those who died in all American wars, and in 1971, Memorial Day was declared a national holiday to be celebrated on the last Monday in May.
Memorial Day vs. Veterans Day
What is the difference between Veterans Day and Memorial Day?
Memorial Day is meant for remembering and honoring military personnel who died in the service of their country, particularly those who died in battle or as a result of a wound sustained in battle.
Veterans Day is intended to thank all those who have honorably served in the military – in wartime or peacetime.
Memorial Day Facts
Memorial Day was originally known as Decoration Day.
The birthplace of Memorial Day is a debated topic. Cities such as Warrington, Virginia; Gettysburg, Pennsylvania; Savannah, Georgia; and Waterloo, New York, are some places believed to be its birthplace.
Memorial Day was originally celebrated May 30 until the Uniform Monday Holiday Act took effect in 1971 and it was moved to the final Monday in May.
1971 is also when Memorial Day became an official holiday.
Originally, only soldiers who had died in the Civil War were honored.
The National Monument of Remembrance Act passed in 2000 requires all Americans to stop what they are doing at 3:00 pm on Memorial Day for a minute of silence to remember and honor those who died while in service.
The Poem "Bivouac of the Dead" is often recited on Memorial Day and inscribed on iron tablets throughout many of the country's national cemeteries, including the original entrance to Arlington National Cemetery. The poem was written by Theodore O'Hara to honor his fellow soldiers from Kentucky who died in the Mexican-American War. Bivouac (/ˈbivo͞oˌak/) is a temporary camp without tents or cover.
National Moment of Remembrance
The National Moment of Remembrance is an annual event when Americans pause for a minute of silence at 3 p.m. on Memorial Day. The 3 p.m. time was chosen because it is when many Americans are enjoying their freedoms on the national holiday. It is intended to be a unifying act of remembrance for Americans of all ages. The National Moment of Remembrance Act became law in 2000.
There are many ways to observe the National Moment of Remembrance, both formally and informally. The moment of silence can be observed more formally at places such as a veterans' cemetery, park or picnic ground and can include playing "Taps," the military bugle call that reflects on the glory of those who have shed blood for us. A bell can also be rung at the beginning and end of the one minute of remembrance. If you are driving and unable to stop, you can turn on your headlights for a minute.
2023 Memorial Day Schedule of Major Events
Virtual Memorial Day Events
Check with your local veterans' organizations, monuments, military bases and local governments for events. There are many virtual runs, ceremonies and observances being held locally throughout the U.S.
Memorial Day Events
Call ahead or check online for any in-person events due to current circumstances.
VA National Cemeteries

The non-profit Carry the Load and the Department of Veterans Affairs National Cemetery Administration are collaborating for "Memorial May." During the month, volunteers will march 20,000 miles to visit 50 national cemeteries in 48 states. The NCA will share videos and photographs on its Facebook and Twitter pages.
Check with your local national cemetery. They may be hosting public events such as group placements of flags, wreath-laying and other Memorial Day events.

Arlington National Cemetery, Arlington, VA
Air Force Memorial, Arlington, VA

Memorial Day events have not yet been announced. The Air Force Memorial is open to vehicles daily from 8 a.m.-to 8 p.m., but parking is limited due to construction. Pedestrians can access the memorial twenty-four hours a day.

Dallas Memorial March, Dallas, TX

This two-day event, from Sunday, May 28 at noon to Monday, May 29 at 1:30 p.m., features music, stories of fallen heroes, flag ceremonies and more.
Participate in the Storyboard Walk In Procession on Memorial Day.

Fleet Week, New York City

Planned events include public ship visitations, military demonstrations, receptions and more.
Parade of Ships marks the beginning of Fleet Week, Thursday, May 25 at 7 a.m.
Wreath laying, Memorial Day from 10 a.m.-noon.

Gettysburg Memorial Day Parade and Ceremony, Gettysburg, PA

The 155th Memorial Day parade takes place on Memorial Day at 2 p.m., followed by the ceremony at the Gettysburg National Cemetery at 3 p.m.

National D-Day Memorial, Bedford, Virginia

The Memorial will honor and remember those who gave their lives to the cause of freedom at 11 a.m. Admission is free from 10 a.m. to noon.

National Memorial Day Parade, Washington D.C.

Watch this year's National Memorial Day Parade in-person or watch it on television, followed by a special program, "Our Sacred Honor: An American Salute.

National Veterans Memorial and Museum, Columbus, OH
Navy Memorial, Washington D.C.

This year's Memorial Day events have not yet been announced. Traditional events include the Rolling to Remember (previously Rolling Thunder) Ceremony, First Reserve Association Ceremony and a wreath-laying ceremony.

President Lincoln's Cottage, Washington D.C.
Memorial Day Activities and Events to Honor Those Who Died
Visit cemeteries and memorials.
Attend Memorial Day ceremonies.
Volunteer to place an American Flag on each grave in national cemeteries.
Observe a minute of silence at 3 p.m. local time.
Attend a Memorial Day parade, festival, fair or concert such as the National Memorial Day Concert, or watch it online.
Run for charity on Memorial Day weekend.
Volunteer to support events such as the National Memorial Day Parade.
Donate to veterans and military support groups.
Wear Blue.
Memorial Day Quotes
It is foolish and wrong to mourn the men who died. Rather we should thank God that such men lived. ~ George S. Patton
We come, not to mourn our dead soldiers, but to praise them. ~ Francis Amasa Walker
Most Popular Holidays and Observances Articles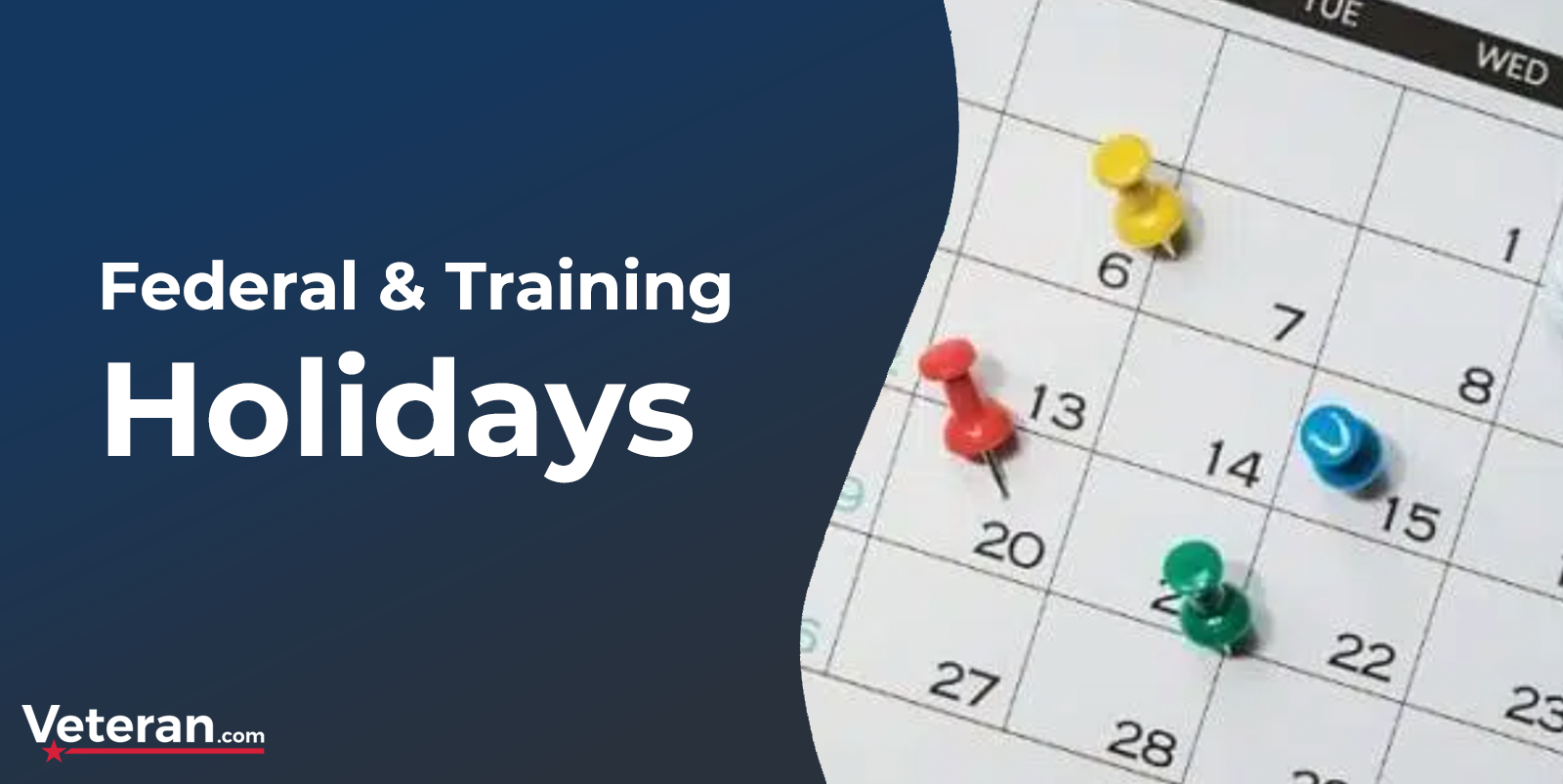 Federal & Training Holidays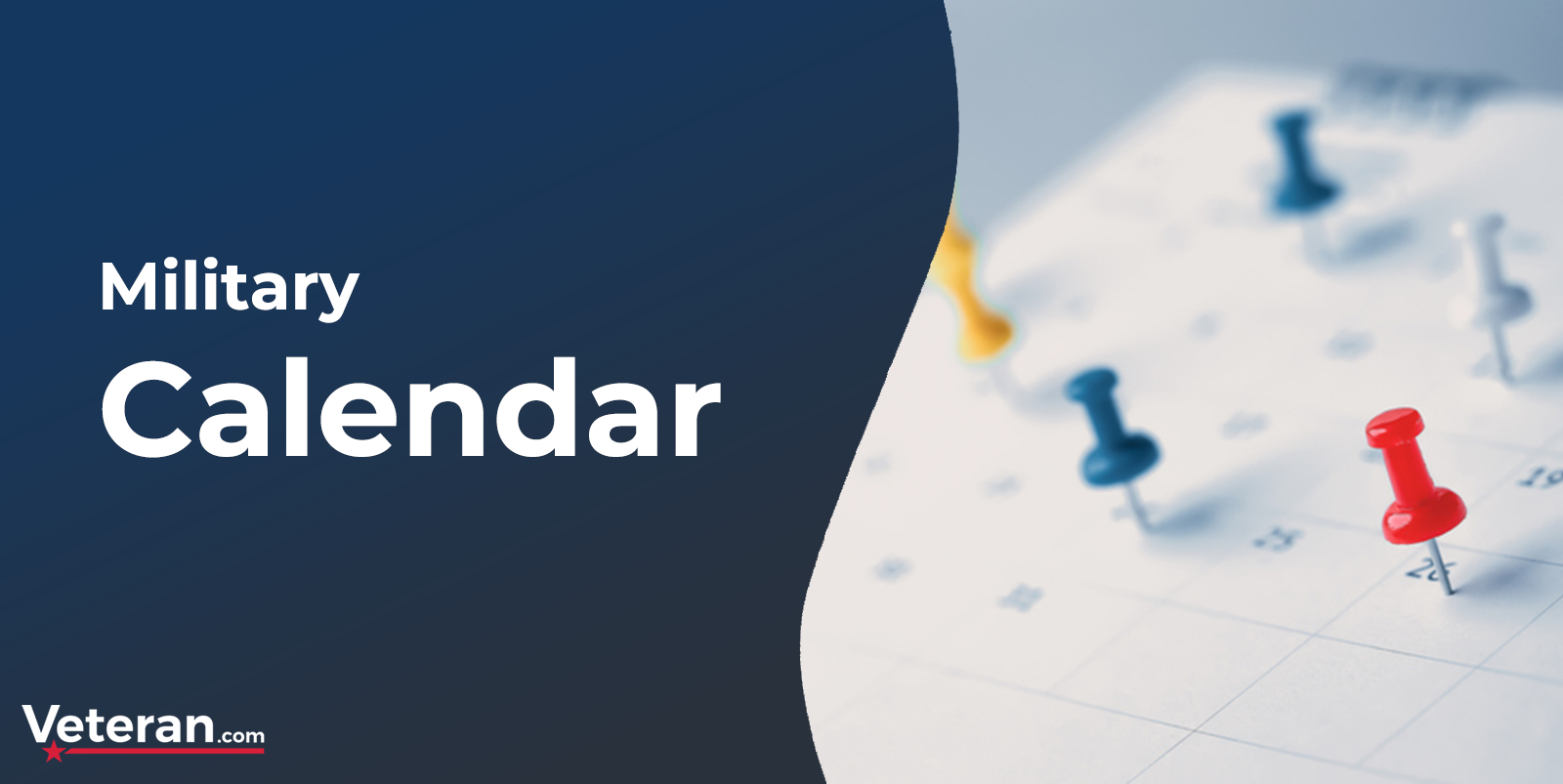 Military Calendar – Holidays, Events, Observances
Veterans Day 2023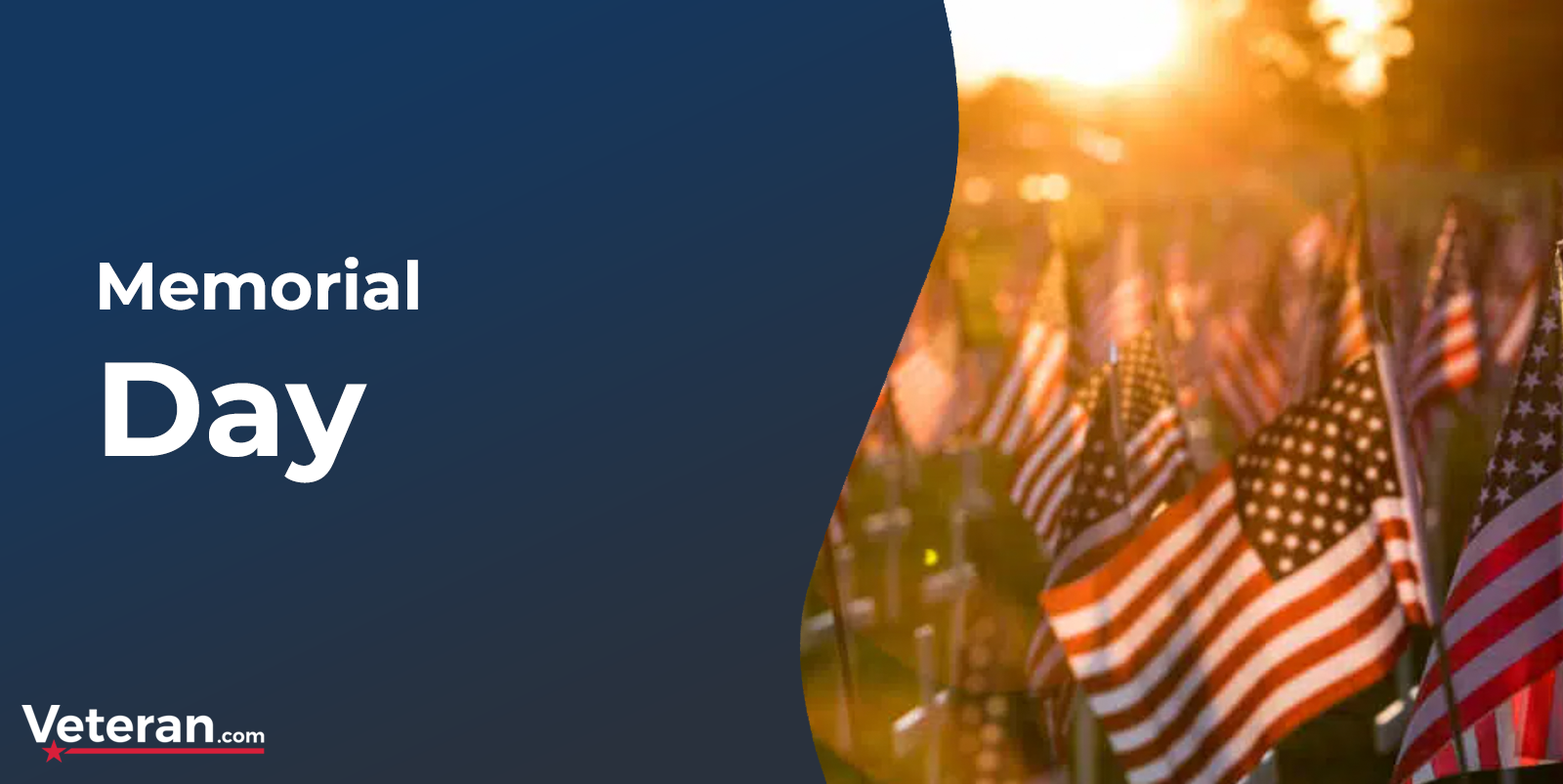 Memorial Day 2023
National Military Appreciation Month 2023