Juneteenth | Military Importance, History, Facts, Flag
Updated: May 31, 2023
Juneteenth National Independence Day is celebrated in America each year on June 19. This celebration was not a national holiday until the passage of the Juneteenth National Independence Day Act in 2021, creating an official federal holiday recognizing the end of legal slavery in the United States, which has long been celebrated less officially as Juneteenth.
Juneteenth will be celebrated next on Monday, June 19, 2023.
The holiday has been observed in one form or another starting in Galveston, Texas, ever since the arrival of federal troops in Texas in 1865 (see below) announcing the passage of the 13th Amendment freeing slaves nationwide. It began in the earliest of those days as church gatherings, but later gained popularity as local festivals began celebrating June 19th across America.
The Importance Of Juneteenth
Juneteenth has many been celebrated under many names including Freedom Day, Jubilee Day, Cel-Liberation Day, Liberation Day, Second Independence Day, Emancipation Day, and sometimes, Independence Day. The recognition of Juneteenth in this way is a step forward for a country that has a complicated relationship with issues related to slavery and human trafficking.
What Is Juneteenth & How the Military Helped Create the Holiday
Juneteenth is a day commemorating the order delivered by Major General Gordon Granger emancipating all slaves in the state of Texas on June 19, 1865. 250,000 slaves were liberated in Texas, officially ending slavery across the nation.
Professor Henry Louis Gates, Jr. writes, that on the day Major General Gordon Granger read the order freeing slaves in Texas in 1865, "…he had no idea that, in establishing the Union Army's authority over the people of Texas, he was also establishing the basis for a holiday, "Juneteenth" ("June" plus "nineteenth"), today the most popular annual celebration of emancipation from slavery in the United States."
What Gates was referencing comes in the form of General Orders Number 3, announced in Galveston, Texas on June 17, 1865, which includes the following:
"The people of Texas are informed that, in accordance with a proclamation from the Executive of the United States, all slaves are free. This involves an absolute equality of personal rights and rights of property between former masters and slaves, and the connection heretofore existing between them becomes that between employer and hired labor."
And so started the long journey of Juneteenth as an observation of emancipation and independence. But along with the sweet, came the bitter. What came next in General Orders Number 3 was a sad indication of times to come in America–in spite of emancipation:
"The freedmen are advised to remain quietly at their present homes and work for wages. They are informed that they will not be allowed to collect at military posts and that they will not be supported in idleness either there or elsewhere."
The implications in the sentence above would go on to inform many evils done in the name of "separate but equal", Jim Crow laws, etc. The United States Of America has much to answer for with a name like "Land of the Free" and a history of slavery.
The Civil War may have ended the legal ownership of humans in this country, but the struggle for true freedom had only just started.
The period after Juneteenth is known as the 'Scatter'
Undeterred by the recommendation to remain quietly at their present homes and work for wages. Many former slaves left the area during the original reading. In the following weeks formerly enslaved people left Texas in great numbers to find family members and make their way in the postbellum United States.
Juneteenth Flag
The red white and blue banner with a bursting star in the middle is full of symbols:
It is a symbol that gives all Americans the opportunity to recognize American freedom & African American History
The white star is the star of Texas bursting with new freedom throughout the land, over a new horizon and also represents new freedom, a new people in all 50 states.
The curve across the width of the flag represents a new horizon: the opportunities and promise that lay ahead for black Americans after freedom.
The bursting outline around the star is inspired by a nova, or "new star" according to astronomy. This represents a new beginning for all African Americans.
Celebrations of Juneteenth Today
Juneteenth has long been celebrated. In fact, forty-seven states and the District of Columbia commemorate or observe Juneteenth. Former President Trump also pledged to make it a National Holiday, which requires an act of Congress. Many companies including Twitter and Target previously declared the day an official company holiday.
Traditions include public readings of the Emancipation Proclamation, singing traditional songs, and reading of works by noted African American writers. Celebrations can also take the form of festivals, street fairs, cookouts, family reunions, park parties, historical reenactments, and Miss Juneteenth contests.
Juneteenth & Military Recognition
For most of the U.S. military Juneteenth is non-duty day. Where forces are deployed supporting missions around the country and certain offices, some people remain on duty. This is the same for all federal holidays.
The military encourages personnel to pause and reflect on the significance of Juneteenth. Many U.S. military installations celebrate the day holding official ceremonies, raising flags with many more unofficial celebrations.
The End Of Legal Slavery Was Complicated
The National Museum of African American History & Culture official site reminds us that Juneteenth is complicated. Why? Because when President Abraham Lincoln issued the Emancipation Proclamation in 1863, it was only for slaves working in Confederate states.
You read that correctly–only slaves held in Confederate states were freed. What's more, not all of those slaves WERE freed–in areas where Confederate states still held power, slavery persisted.
History.com observes, "Confederate General Robert E. Lee had surrendered at Appomattox Court House two months earlier in Virginia, but slavery had remained relatively unaffected in Texas". At least until General Gordon Granger "stood on Texas soil and read General Orders No. 3" which informed the government and citizens of Texas that in accordance with "a proclamation from the Executive of the United States, all slaves are free." (More on General Orders 3 Below.)
What Is Meant By "Legal Slavery"?
Some citizens believe that the 13th Amendment completely ended slavery in America. This is not entirely true. The 13th Amendment certainly has not ended human exploitation in the United States, but it does specifically prohibit slavery and "involuntary servitude".
But NOT across the board. The entire relevant sentence from the 13th Amendment reads as follows:
"Neither slavery nor involuntary servitude, except as a punishment for crime whereof the party shall have been duly convicted, shall exist within the United States, or any place subject to their jurisdiction."
Note the section reading, "…except as a punishment for crime". Some argue that the United States prison system exploits this portion of the 13th Amendment. You will find no shortage of civil rights advocates arguing against the concept of ANY forced labor, a position that is very difficult to argue against in "the Land of the Free".
Could America celebrate both July 4th and Juneteenth at the same time?
A consolidated independence holiday makes sense to some people, but Professor Henry Louis Gates, Jr. reminds us, "July 4 is compelling, of course, but it was also problematic for many African Americans, since the country's founders had given in on slavery and their descendants had expanded it through a series of failed compromises."
Gates also quotes none other than Frederick Douglass. "What, to the American slave, is your 4th of July? I answer; a day that reveals to him, more than all other days in the year, the gross injustice and cruelty to which he is the constant victim. To him, your celebration is a sham; your boasted liberty, an unholy license; your national greatness, swelling vanity."
In the 21st century after hundreds of years of local and regional observations of the June 17th holiday, Juneteenth got its day in the form of a holiday created for Americans, formally codified through the actions of Congress and the President.
Most Popular Holidays and Observances Articles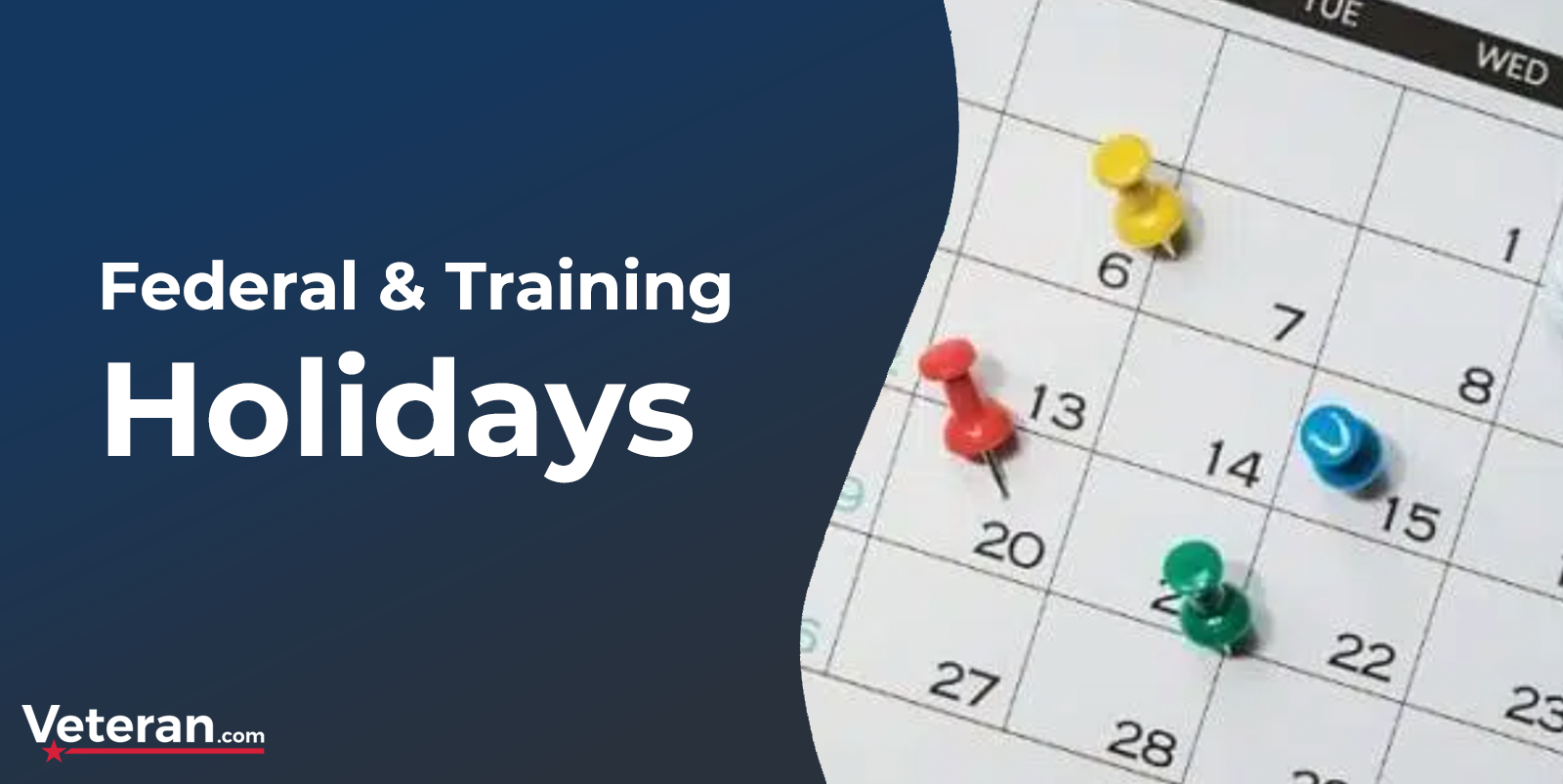 Federal & Training Holidays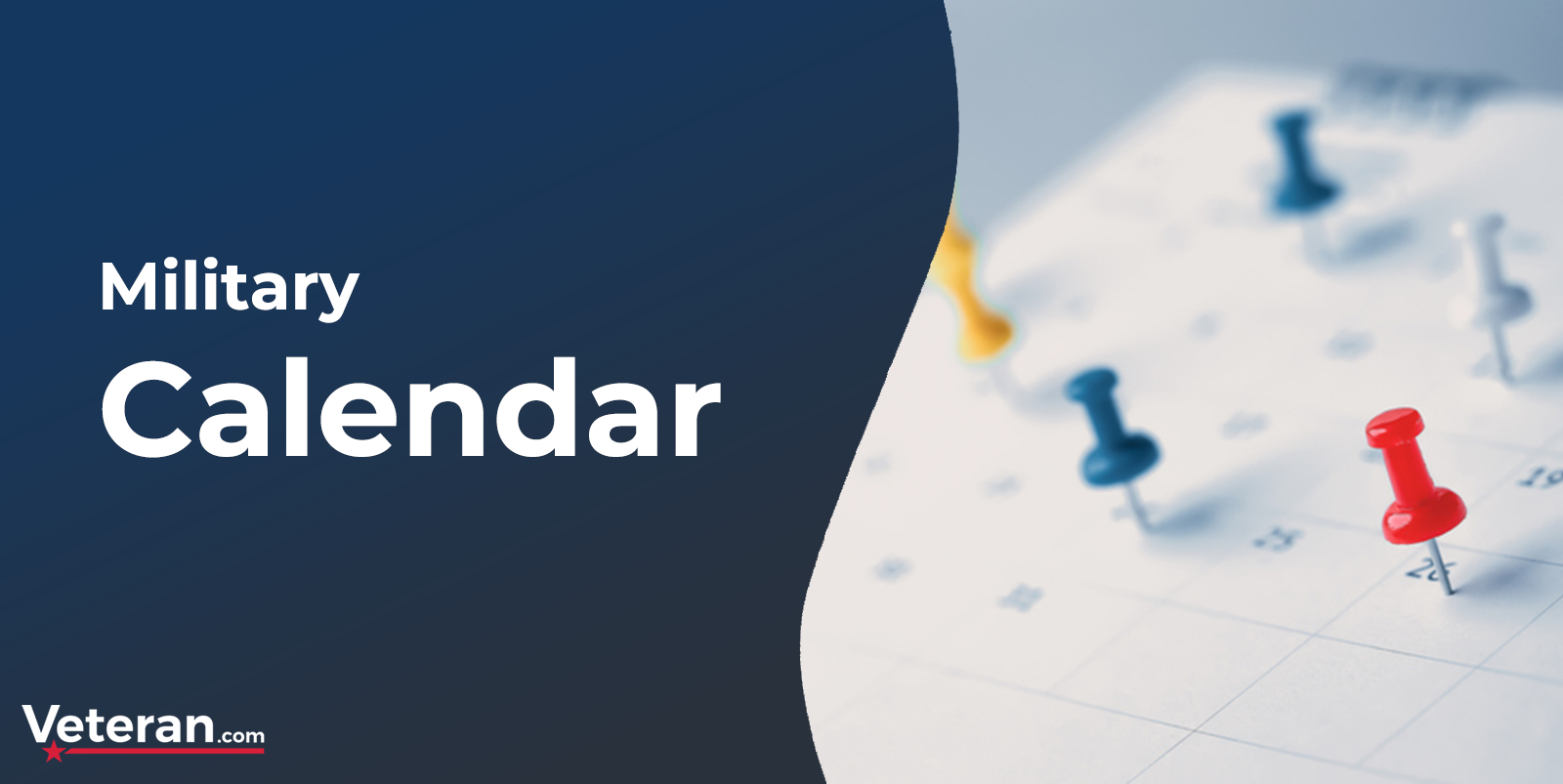 Military Calendar – Holidays, Events, Observances
Veterans Day 2023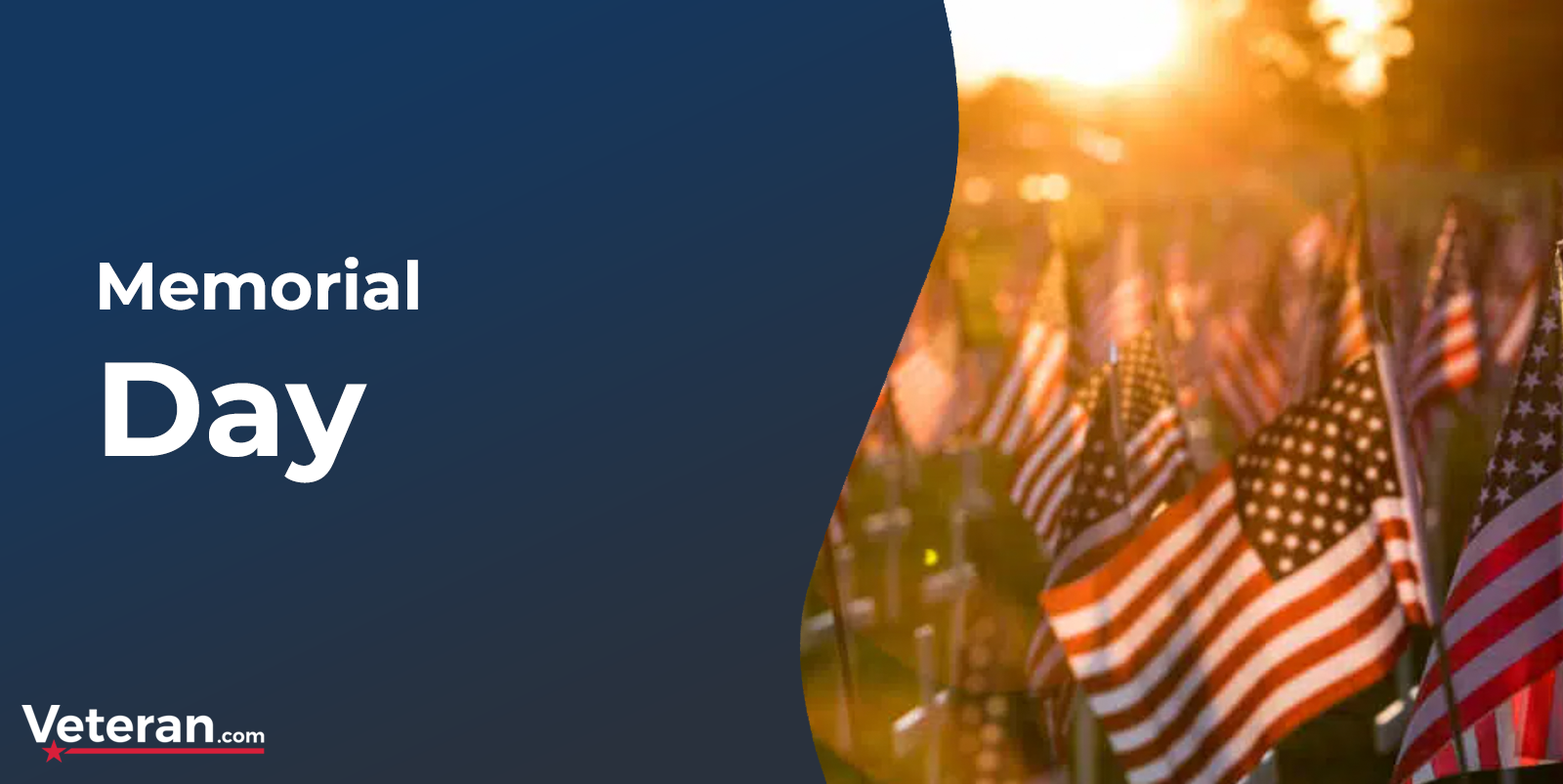 Memorial Day 2023
National Military Appreciation Month 2023