Father's Day 2023
Updated: June 8, 2023
This year, Father's Day will be on Sunday, June 18, 2023.
For most Fathers, Father's Day is a celebration where they receive cards, gifts, and showers of admiration and thanks from their loved ones.
For Dads serving in the Armed Forces on Father's Day, the appreciation often travels a great distance to reach them. If you have a Father serving in the Military and he is TDY or deployed over Father's Day Weekend, you can still share your appreciation and send him a care package to show that though he is far from home, he is not forgotten.
If your Military Dad is home and by your side this Father's Day, you certainly know how special it is that you can show him your thanks and appreciation in person!
Featured Father's Day Military Discounts and Deals
History of Father's Day
Father's Day was first introduced in Spokane, Washington, by Sonora Smart Dodd. Ms. Dodd first proposed the idea of Father's Day when her pastor gave a passionate speech about Mother's Day and the importance of mothers.
Ms. Dodd went to her pastor and explained that her father, who was a Civil War Veteran, had raised 6 children as a single parent and that fathers deserved a holiday just as much as mothers did. Father's Day was proposed by Ms. Dodd to be on the Fifth of June, the birthday of her father; but the pastor had not prepared their sermons in time and thus Father's Day was postponed until the third Sunday of June.
The holiday did not stick right away and the citizens of Spokane forgot about Father's Day until Ms. Dodd graduated from college in the 1930's and began promoting Father's Day on a national level. She enlisted the help of manufacturers of ties, tobacco pipes, and any industry that would benefit the most from the adoption of Father's Day.
In 1916, President Woodrow Wilson went to Spokane to speak in a Father's Day celebration, and wanted to make Father's Day a national holiday. Congress resisted, and it was not until 1966 that President Lyndon B. Johnson issued the first presidential proclamation honoring fathers. It was not until 1972 that President Richard Nixon actually signed Father's Day into Law.
Father's Day Gift Ideas for Military Fathers
In addition to the discounts listed above, we have other ideas for gifts for Dad this year.
If he's deployed, a care package from the family back home is always an amazing gift. Dad will be reminded of his family's appreciation for his role as a father, even though he's far away. Things you could include in a Father's Day care package might be his favorite candies, a picture of the family together, a good book, and a few personal care items like new socks and shampoo. Don't forget to add a hand crafted item to the care package to make it extra special.
Other gift ideas and options for Military Dads include:
Military Discount – While you're shopping for the perfect Father's Day gift, you can also take advantage of the many Military Discounts that are available year round.
Favorite Stores – Keep in mind that some of dad's favorite stores may offer a military discount at participating locations. Check out Bass Pro Shops, Cabela's, and other popular retailers. If you're really not sure what would make dad the happiest, consider giving him a gift card to these places so he can pick out what he wants. He can still use his military discount at any time, instead of just for the holiday.
Dinner – Take your dad out to eat for some Father's Day free meals, freebies & discounts. These special offers and discounts are available at participating restaurants like Firehouse Subs, Hooters, and Romano's Macaroni Grill. Your dad will surely enjoy a nice meal with his family.
Request a Gift Box – If your father happens to be deployed, you can also request a free Father's Day care package, sent on your behalf from Full Circle Home.
Subscription Boxes – Subscription boxes can send a range of products directly to a military dad even ones who are deployed on a monthly basis. Hello Subscription is a great directory with a number of different military and veteran subscription boxes available that include items such as branch-related clothes and tactical gear.
Medals and Awards Display Case – Send your dad a display case to place his military medals and awards to honor his years of service.
Personalized Ammo Box – Ammo boxes are made from military surplus boxes where each case was previously used by the US armed services to carry real ammunition. Ammo boxes can custom printed with any message line plus the name, date, and rank of your choice.
JibJab – You can also create a funny Father's Day eCard featuring Dad, with JibJab. Use their website to insert pictures of your favorite people, and create funny videos and eCards . It costs $12 per year and there are humorous videos for every holiday, birthday and much more… so this gift can keep on giving.
Organize a Father Son/Daughter Trip – Spending time with your dad can be the best gift of all. Organize a weekend trip, go to a sporting event or a dinner. A weekend with your dad can be a memory that will last forever.
Create a Video or Photo Album – This is easier than ever with the advancements in technology and a custom video of the family is a great (and free) gift for your dad on Father's Day.
#HappyFathersDay – Reach out to your dad through social media to thank him for all he has done.
The following is a list of Father's Day deals for dads. While the number of restaurants and companies that offer Father's Day perks isn't as extensive as what's found on Veterans Day, the good news is you don't have to worry about bringing along your DD Form-214.
Father's Day is always the third Sunday in June.
2023 Father's Day Free Meals, Freebies and Discounts
Courant
Take 30% off, plus enjoy free monogramming in gold or silver.
Ghirardelli
Up to 25% off Father's Day gifts.
Kohl's
Get $10 off your purchase of $50 online by using promo code DAD10, or in stores when you use the coupon available on Kohl's website. Offer expires June 21.
Man Crates
Get 20% off orders over $149 when you use code POPS20 at checkout.
Massage Envy
Buy Dad $80 in gift cards and get a free $20 promo card.
Satechi
Enter the offer code THANKSDAD at checkout to save 15 percent on your purchase.
2023 Father's Day Restaurant Deals & Gift Cards
Applebee's
Get a $10 bonus card with any gift card purchase of $50 or more.
Benihana
Receive a $10 promotional card when you purchase $50 in gift cards, or $60 with $200 in gift cards.
BJ's Restaurant & Brewhouse
Get a $10 bonus card when you purchase $50 in e-gift cards.
Black Angus Steakhouse
Receive $10 in bonus bucks when you purchase $50 in gift cards.
Bob Evans
Order a Father's Day Family Meal To Go for Dad's special weekend.
Bubba Gump Shrimp Co.
Celebrate Dad June 18-20, with Forrest's Backyard BBQ.
Buffalo Wild Wings
Buy $30 in gift cards and get a $5 e-bonus. Plus, wing-bundles starting at $9.99.
California Pizza Kitchen
Buy $50 in e-gift cards and receive $10 in e-bonus dollars.
Cheesecake Factory
For every $100 in gift cards purchased online, get a $30 bonus e-card through.
Chili's
Purchase $50 in gift cards online for Dad and get a $10 e-bonus card.
Cracker Barrel
For a limited time, order a Family Meal Basket To-Go and find special gifts for Dad.
Dickey's Barbecue Pit
Treat Dad to a chef-curated family meal with the Barbecue at Home gift box for $79.99.
Famous Dave's
Get a $10 reward with every $50 gift card purchase.
Fleming's Prime Steakhouse & Wine Bar
Celebrate Dad in a big way with a special Father's Day bone-in rib-eye steak and lobster three-course meal.
Fogo de Chão
Get a $25 bonus e-card with a $125 e-card purchase to be used toward a full churrasco brunch, lunch or dinner.
The Fresh Market
Order a Father's Day meal for pickup in stores.
I Heart Mac & Cheese and More
Get 15% off the Best of Both Worlds sandwich on June 19 and 20 at all locations.
Joe's Crab Shack
From June 18-20, get a three-course prix fixe Father's Day meal that comes with soup or salad, your choice of entree, and dessert for $23.99.
Logan's Roadhouse
Visit participating locations June 18-20 for a special Father's Day menu with premium sides and extended hours, plus the first 50 dads at each location will get a free koozie.
Maggiano's
Get a $20 e-bonus card when you buy $100 in gift cards through June 30.
McCormick & Schmick's
Enjoy a special Father's Day three-course prix fixe menu starting at $47 June 19 and 20.
Metro Diner
Treat Dad to a pre-order heat-and-serve meal, which feeds four.
Morton's: The Steakhouse
A two-course Father's Day menu for $79 per person includes a choice of entrée with a side and dessert from a select menu.
Mrs. Fields
TBD for 2022.
99 Restaurants
Give $25 in gift cards and receive two $5 bonus cards.
Omaha Steaks
Find Father's Day specials, with many items 40% off or more. No coupon code required.
Ono Hawaiian BBQ
Free $10 bonus card when you buy $30 or more in gift cards May 1-June 20.
Perry's Steakhouse & Grille
Celebrate with a 16-ounce Caramelized Prime Rib for $49.50, cocktail specials, and more. Open at 11 a.m., with dinner menu available all day.
P.F. Chang's
Get Father's Day meals to enjoy with the whole family, available for dine-in, pickup or delivery.
Red Robin
Get a $5 Bonus Buck for every $25 in gift cards purchased online.
Romano's Macaroni Grill
Order a premium feast for five for $55 for Father's Day.
Ruth's Chris Steak House
Enjoy a special Father's Day menu on June 22. Open early.
Subway
Buy $25 or more in e-gift cards and get a 6-inch sub for free.
TCBY
Dads can get the first 6-ounce free on Father's Day.
Wienerschnitzel
Treat Dad to a free Father's Day Old Fashioned Sundae on June 20.
WingHouse Bar + Grill
Receive $5 in rewards with every $25 gift card purchase.
Be sure to check with local restaurants as well. They might also offer some Father's Day perks.
Father's Day Entertainment Deals
Free Admission – Some local places, including parks, zoos, aquariums, museums, fisheries, and festivals, provide free admission to dads on Father's Day. Call ahead to confirm.
Father's Day Quotes
"If the father's responsibilities are many, his rewards arc also great—the love, appreciation, and respect of children and spouse. It is the desire to acknowledge publicly these feelings we have for the fathers of our Nation that has inspired the Congress to call for the formal observance of Father's Day."
-President Lyndon B. Johnson excerpt from the first presidential proclamation declaring that the third Sunday in June would be Father's Day.
"Let each American make this Father's Day an occasion for renewal of the love and gratitude we bear to our fathers, increasing and enduring through all the years."
-President Richard Nixon excerpt from Nixon's proclamation that made Father's Day permanent in 1972.
"From the vantage point of his love and responsibility, a father sees the future and dedicates himself to doing whatever is necessary to bring his family safely through. No father performs any of these tasks with thought of thanks or reward."
-President Ronald Reagan
"Fatherhood provides one of life's most profound joys and one of its most solemn responsibilities. Everyone who has been blessed by a father's love knows the abiding respect it inspires and the self-esteem that can grow from a dad's affectionate guidance."
-President Bill Clinton
"Fathers teach their children many basic things in life: how to read a book, throw a ball, tie a necktie, ride a bike, or drive a car. More importantly, they also help instill time-honored values in their children, such as hard work, respect, honesty, and good citizenship. Through their words, actions, and sacrifices, fathers play an important role in shaping the characters of their sons and daughters."
-President George W. Bush
"Being a dad is one of the most important jobs a man can have, and few things bring as much joy and pride as the blessing of fatherhood. Raising your children is an incredible privilege, but it is also a tremendous responsibility."
-President Barack Obama
"Throughout life, we draw courage from our father's firm and loving guidance and example. With the values they instill in us, they encourage us to live a life of virtue and exercise good judgment as we enter into adulthood and have families of our own."
-President Donald Trump
"This is a time for all of us to recognize and show our appreciation to fathers for everything they do in bettering our military, securing our nation, helping to raise and nurture our families, and inspiring future generations of Americans to serve."
-Former Secretary of Defense Leon E. Panetta
Father's Day by The Numbers
72 Million: The estimated number off Fathers across the United States. (United States Census)
29 Million: The number of fathers who are also grandfathers. (United States Census)
24 Million: The number of fathers living in married-couple family groups with children younger than age 18 in 2019. (United States Census)
2 Million: The number of single fathers (without a spouse or partner present) in 2019living with their children under age 18; 18 percent of single parents were men. (United States Census)
191,000: The estimated number of stay-at-home dads in 2019. (United States Census)
Roughly 6 in 10 men are fathers. (United States Census)
Roughly 1 in 4 men are grandfathers. (United States Census)
There are approximately 1.8 million U.S. children with at least one parent in the military (Department of Defense, 2010).
38.8 percent of the total DoD force personnel has children. (2018 Demographics Profile of the Military Community)
32.9 percent of the total DoD force personnel are married with children. (2018 Demographics Profile of the Military Community)
Most Popular Holidays and Observances Articles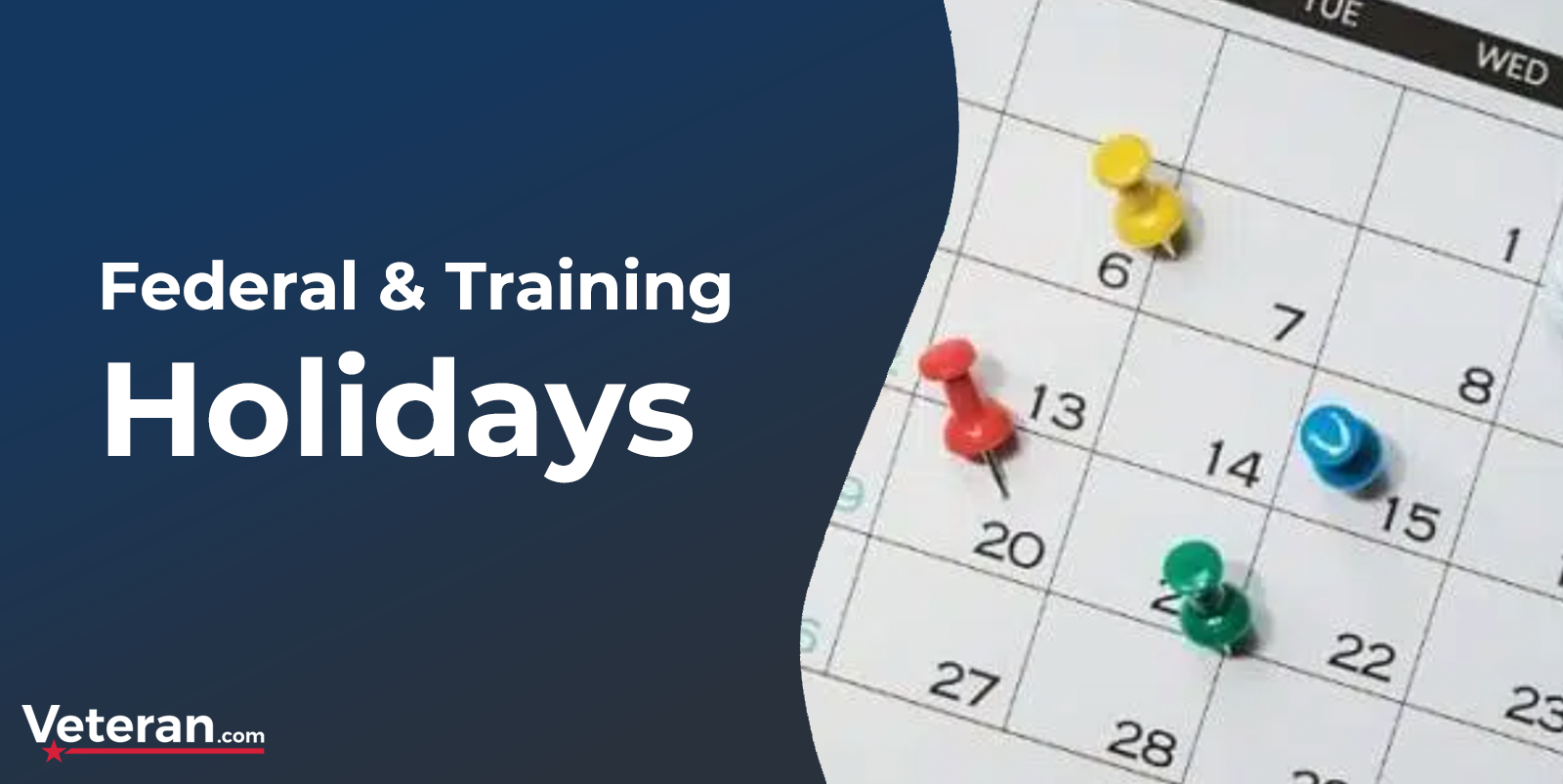 Federal & Training Holidays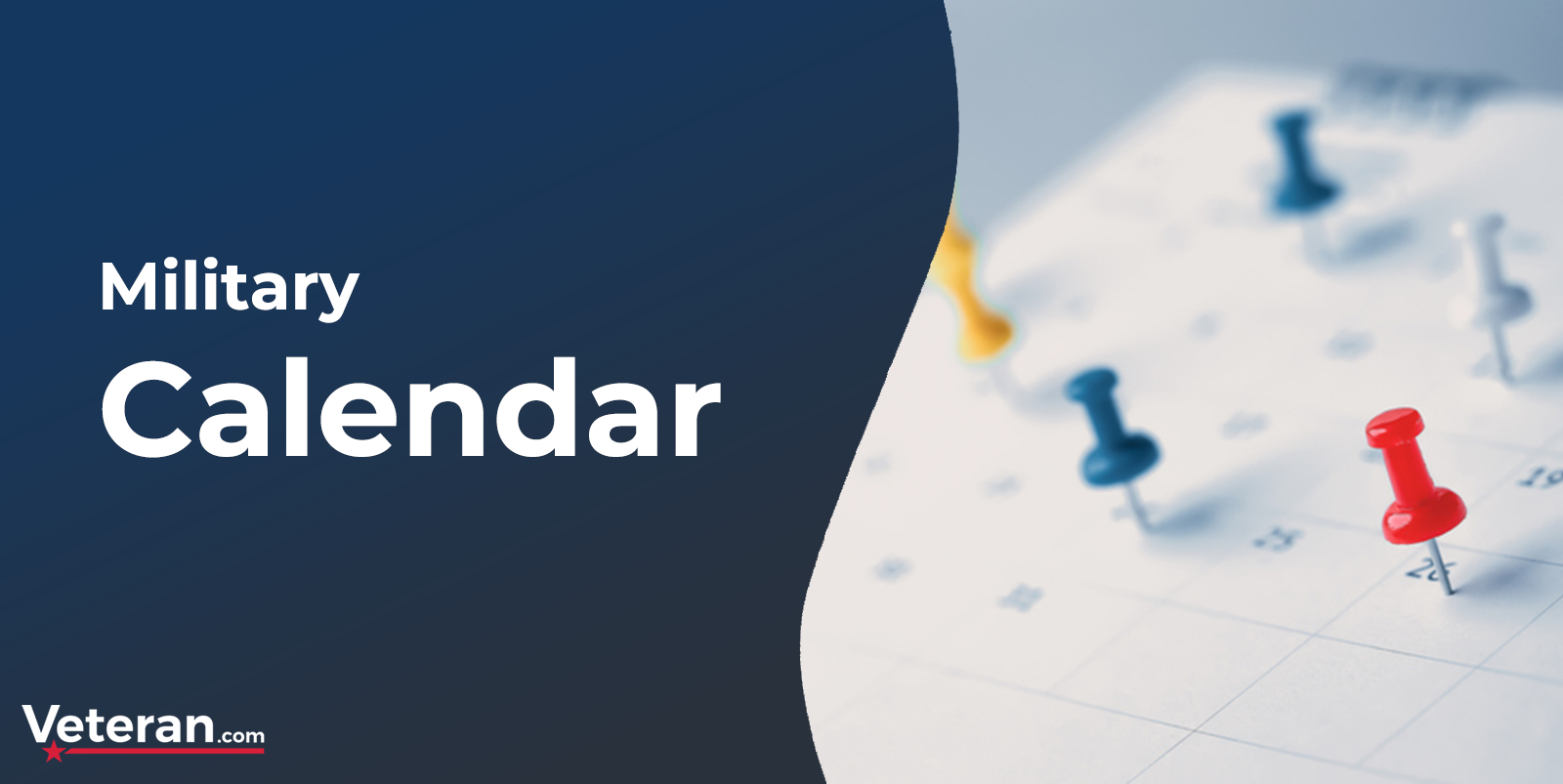 Military Calendar – Holidays, Events, Observances
Veterans Day 2023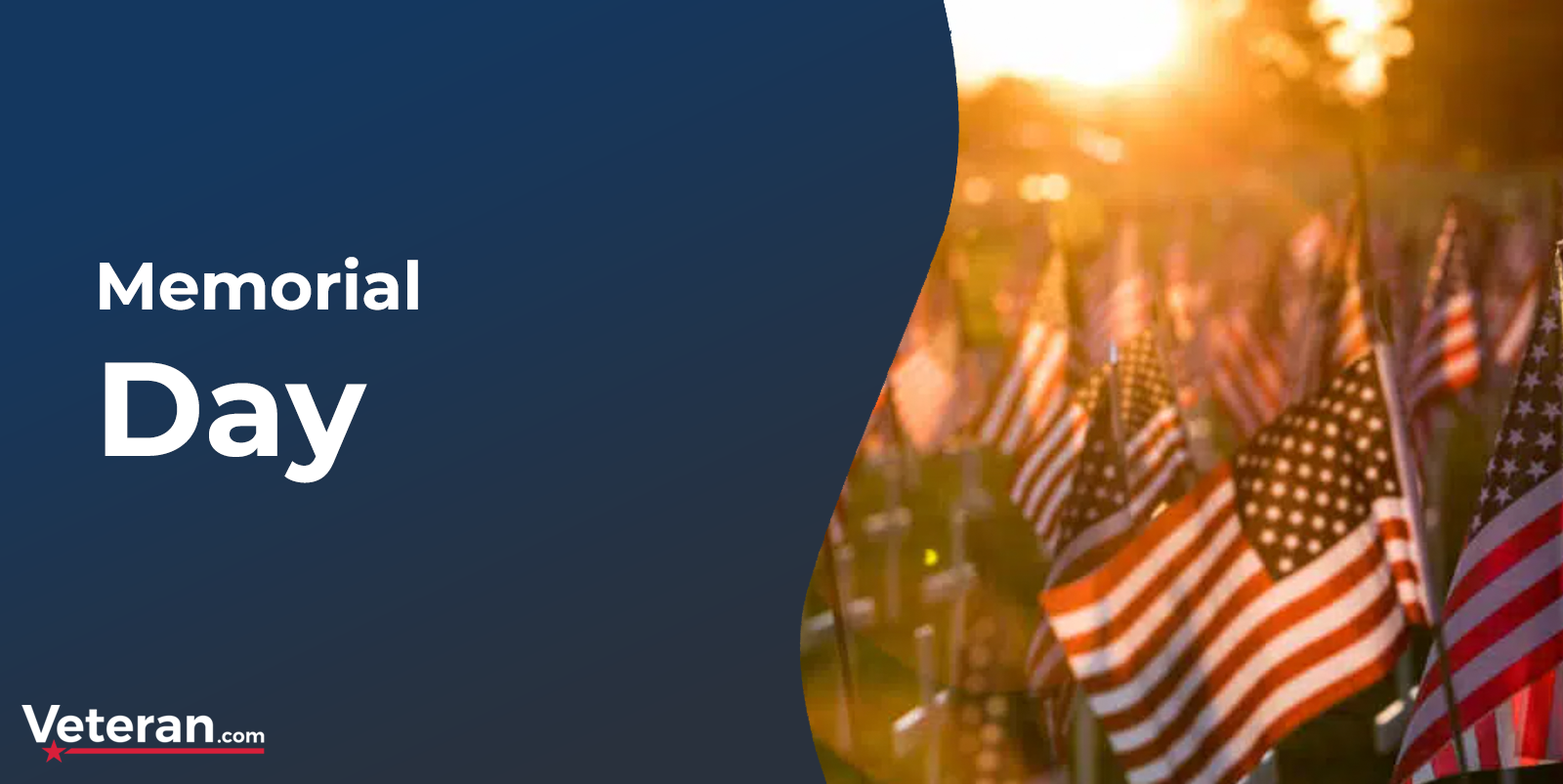 Memorial Day 2023
National Military Appreciation Month 2023